Latest Third Man Vault features new/old White Stripes recording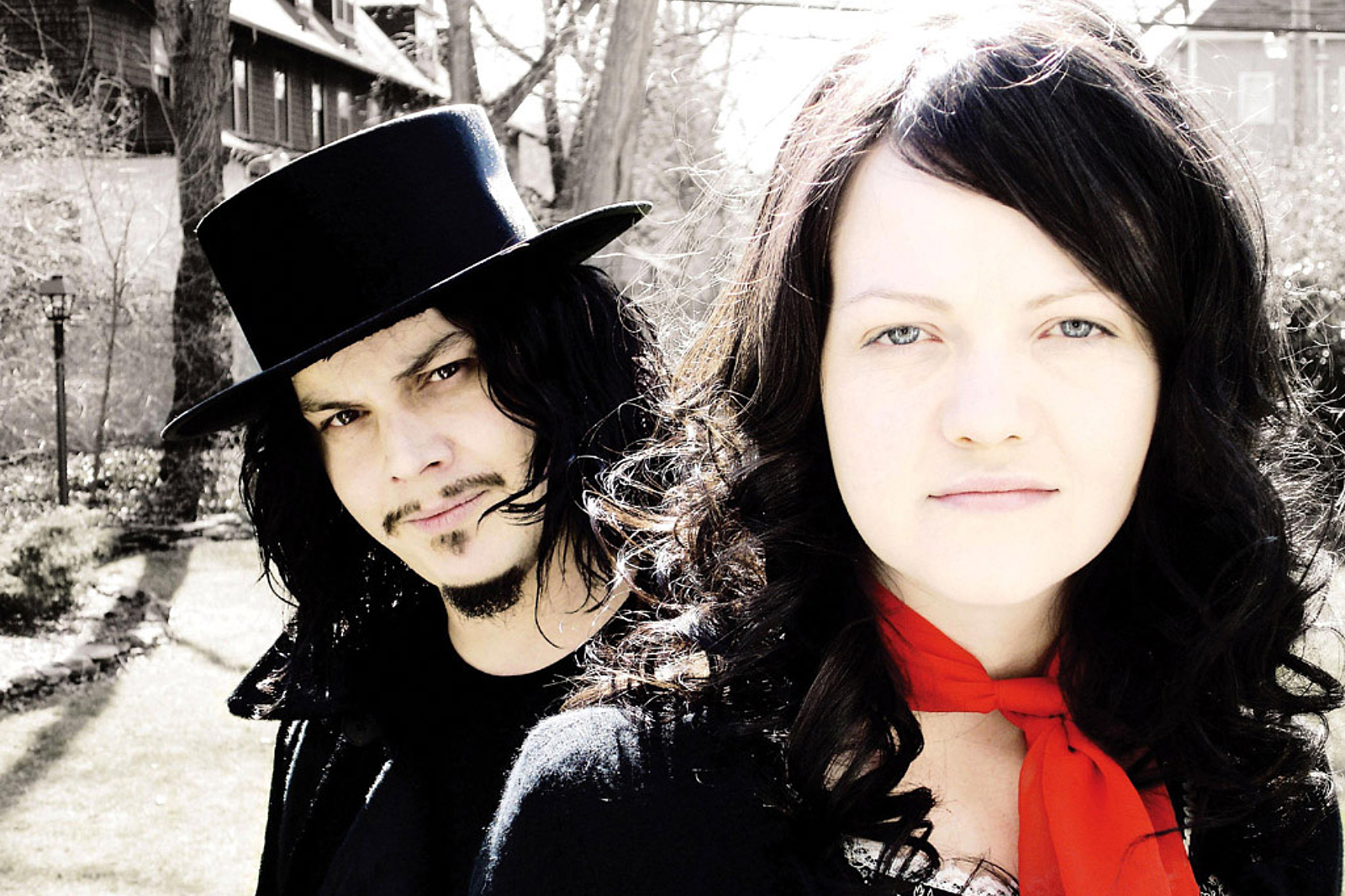 A Loretta Lynn cover was once planned to back 'Jolene'.
The latest Third Man Records' Vault (pay money, get exclusive vinyl and nick-nacks every three months) is centred on Loretta Lynn's 2004 Jack White-produced album, 'Van Lear Rose'.
It features a golden 12" pressing of the record, DVD about its recording and release, pin badge (?!) and, on 7", a previously unreleased cover of Lynn's 'Rated X' by The White Stripes.
As Third Man details, the recording was made in 2000, and intended to be the B-side of their Dolly Parton cover, 'Jolene' ('Jolene' ended up a B-side itself, on the flip of May 2000 single, 'Hello Operator').
Here, it comes backed with another Lynn cover, a live version of 'Whispering Sea' from 2005.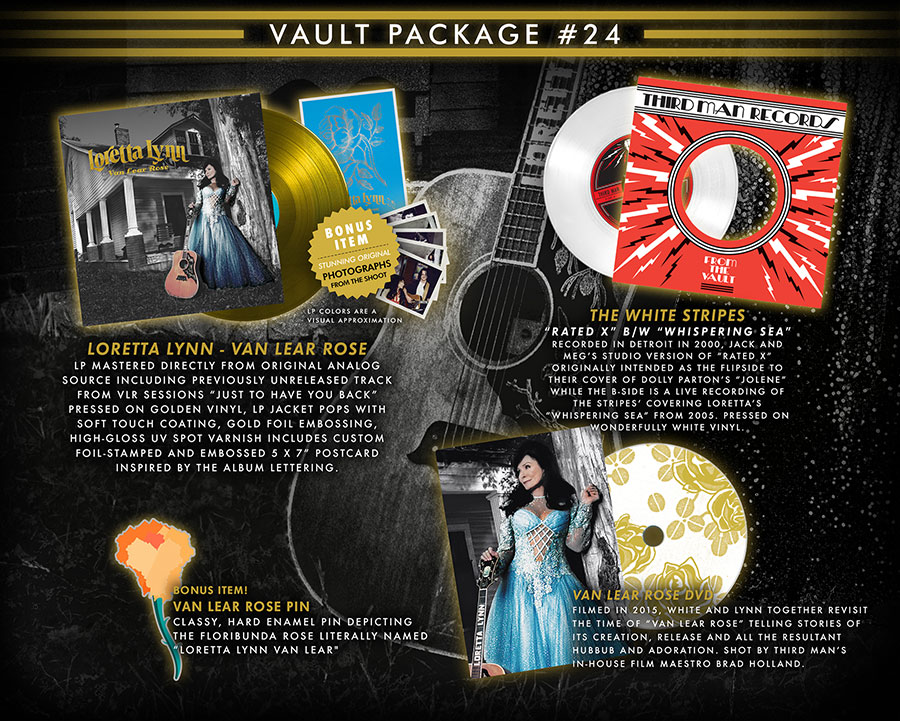 Hear a clip of 'Rated X' below.