The National share unreleased track, 'Sunshine On My Back'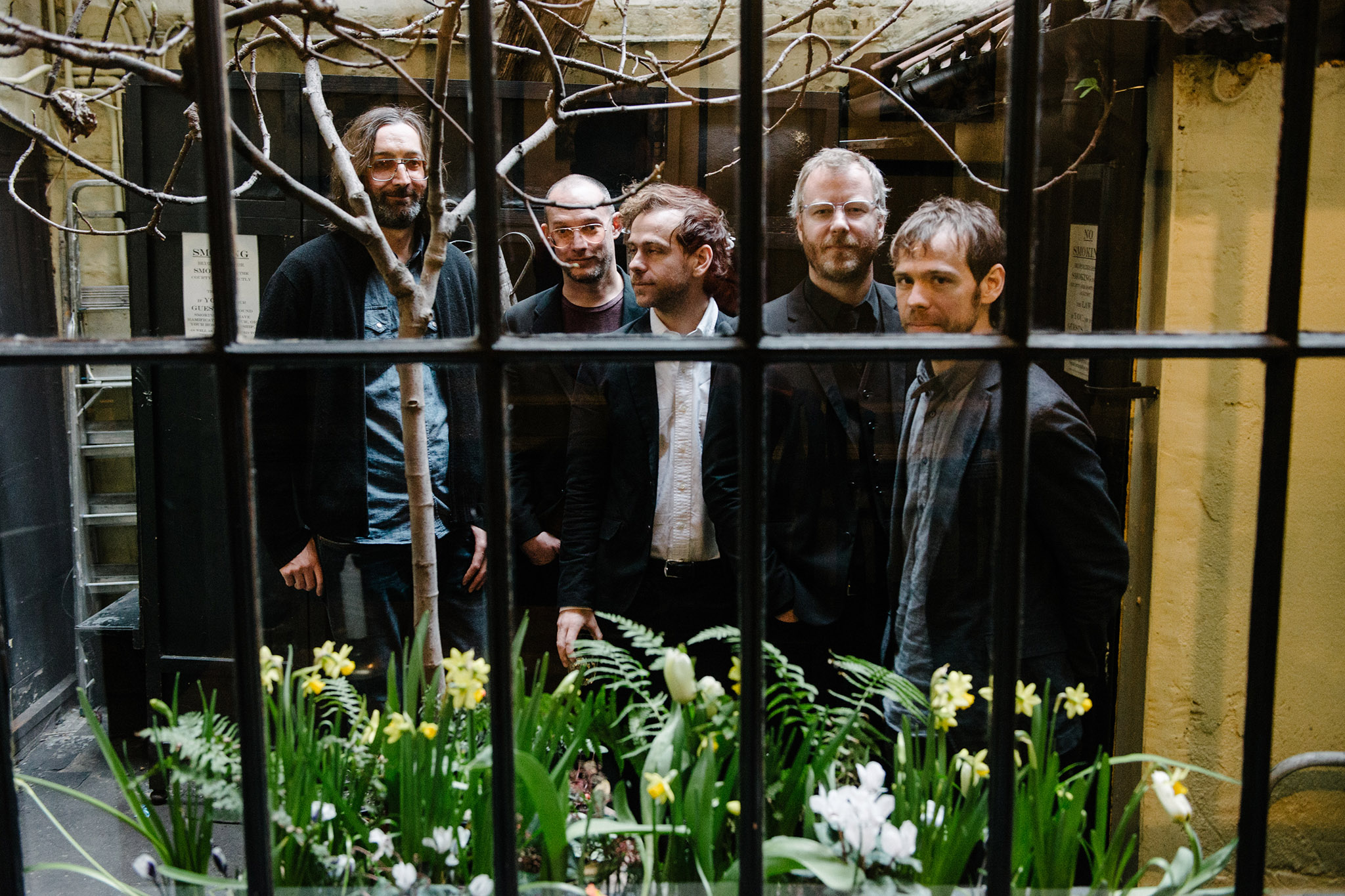 The track is an instant-grat with the 'Mistaken For Strangers' film.
Surprise! That's got to be what The National are saying, over in their (presumably) fancy Brooklyn apartments, as 'Sunshine On My Back', a brand new song from the band has appeared on Spotify and iTunes, with a release date of today, 2nd April.
The band had said they'd begin working on the follow-up to 2013's 'Trouble Will Find Me' in October 2014, but as yet there'd been no word from Matt Berninger and co on any new material.
They didn't perform the track at their only gig of 2015 so far, a set at MusicNOW festival in Cincinnati, and they only have the one tour date planned so far for the rest of the year, appearing at Eaux Claires festival in Wisconsin in July.
In the meantime Bryce Dessner has been working towards his two-day event at the Barbican, 'New American Music', Bryan Devendorf has formed new band Pfarmers with members of Menomena among others, and Aaron Dessner has been letting Mumford & Sons use his studio.
Update: The National have spoken! It's an instant-grat track offered with sales of Mistaken For Strangers, which is now available to buy worldwide.
The song was recorded alongside the tracks which became 'Trouble Will Find Me' in 2012, and features guest vocals from Sharon Van Etten.