Everybody Dance:
Nile Rodgers and Chic perform new single 'I'll Be There' on Kimmel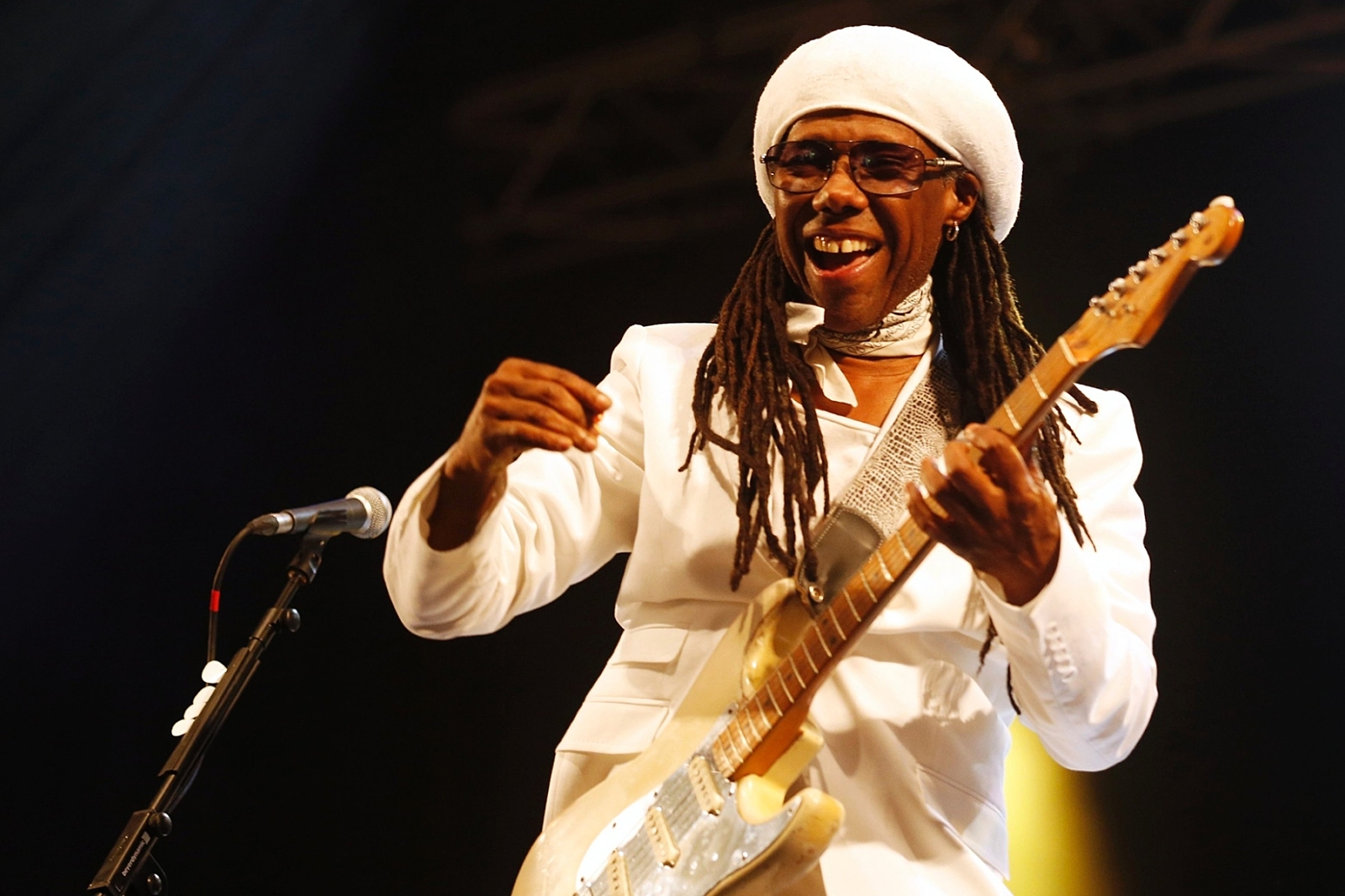 The funk legends performed new material from their first album since 1992 as well as classic 'Good Times'.
Earlier this year Nile Rodgers announced his first album in over a decade with Chic, the aptly named 'It's About Time' and last night equipped with his band Rodgers appeared on Jimmy Kimmel Live, performing their newest single 'I'll Be There'.
With the fully white-suit clad backing band and adequately funky lighting, it's pretty much as if they never left.
Complete with a stage invasion from other guests and crew plus a brief soirée into 'Rappers Delight' from Rodgers, Chic also performed the iconic 'Good Times'.
Watch the full performances below.
'It's About Time' is expected for release in June this year.