From the magazine:
Hop Along: "Life is grimy. It gets ugly"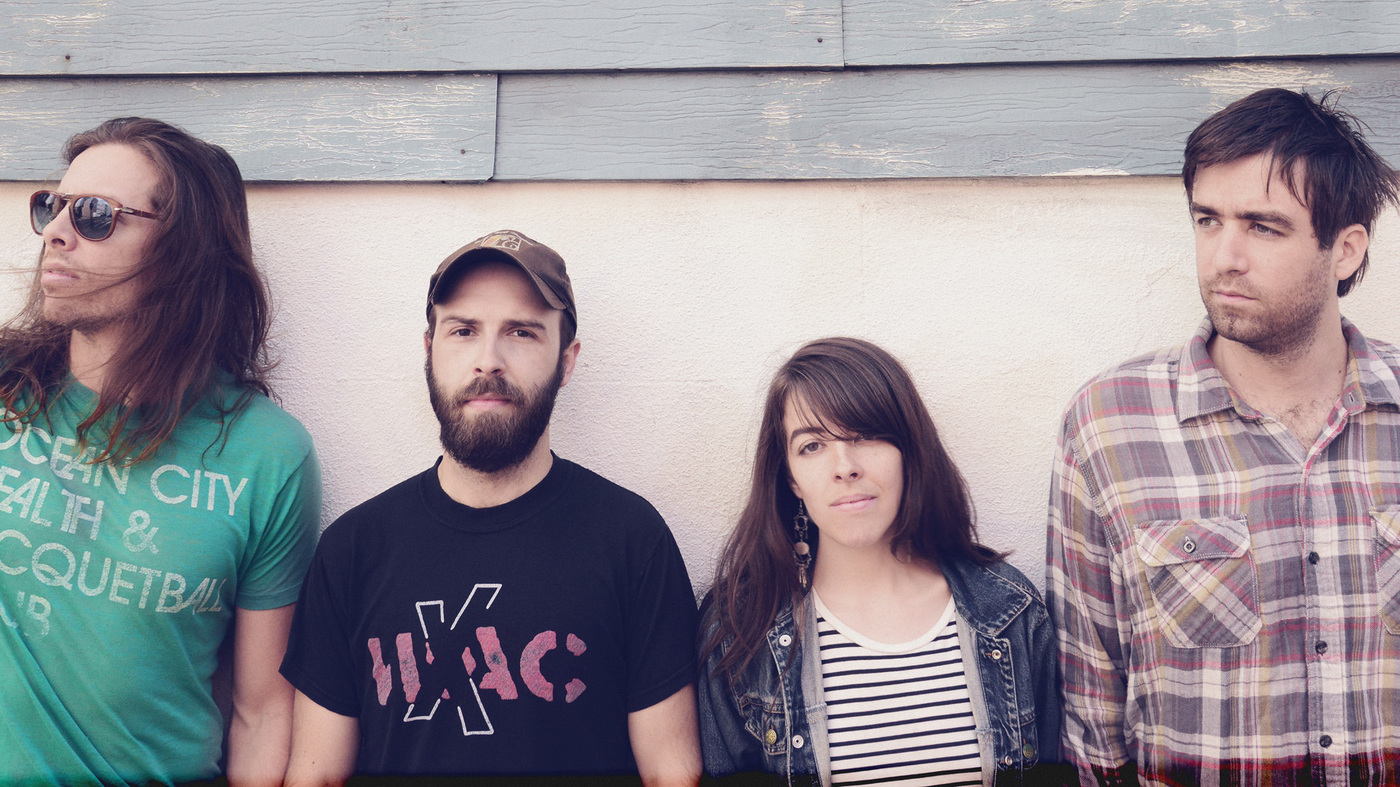 In the new issue of DIY, Frances Quinlan and co. talk new album 'Painted Shut'.
In the new, May 2015 issue of DIY (out 24th April), exciting US act Hop Along talk new album 'Painted Shut'.
Speaking to DIY's Ali Shutler, the band's Frances Quinlan digs into the subject matter defining her group's new LP.
At the heart of 'Painted Shut', the Philadelphia band's intense, beautiful second record, are the stories of Buddy Bolden and Jackson C. Frank, two groundbreaking musicians beset by mental health problems. Their deaths - each of them lonely, destitute ends - were characterised by a broad lack of empathy and understanding.
"If you had mental illness in the early 1900s, you were in major trouble," she reflects. "You still are today. [Bolden] died in an asylum, his sister couldn't keep up with the payments of the burial so they basically kept digging him up and burying people on top of him, to the point that they don't know where he's buried.
"I felt so many complicated feelings after writing that. I didn't want to be disrespectful. He was an immense talent. But when you talk about mental illness, it's not pretty and there's no glamour in it. I don't know that we know quite how to admire without attaching mythology to it. There's a lot that we don't like to talk about concerning our heroes."
Read the full interview in the May 2015 issue of DIY, out 24th April. Hop Along's new album 'Painted Shut' will be released on 4th May via Saddle Creek.