Album Review:
Nai Harvest - Hairball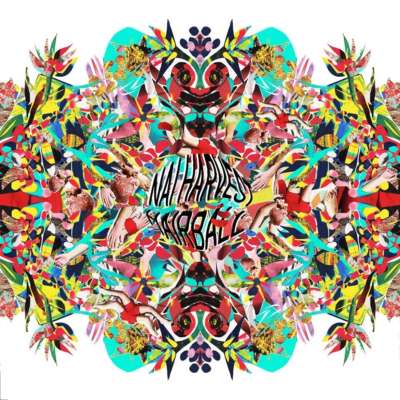 'Hairball' succeeds in adding another golden string to Nai Harvest's ever-expanding bow.
Label: Topshelf Records
Released: 27th April 2015
Reinvention is part and parcel of the Nai Harvest ethos, their kaleidoscopic approach to music revealing a new side with each and every release. With second full-length 'Hairball', they've gone full on bombastic - opener 'Spin' is Glastonbury headliner material, barrelling into view with the kind of arms-aloft euphoria lifted straight from a midsummer's evening. Cavernous drums back a plea to know "what the weather's like in your mind", and it's clear from the off that Nai Harvest's answer is "sunny as fuck".
The woozy, lovelorn ballads of the Sheffield duo's last incarnation have been replaced with a vicious snarl, vocalist Ben Thompson's vocal chords sounding ripped straight from the throat of Liam Gallagher had he been raised on a diet of Relentless and imported American cereals. It's a transformation that sees last summer's 'Buttercups' dusted off and sharpened up, the vintage haze of its former life instead giving way to a more barbed rendition of what remains one of the catchiest offerings of the UK's indie-pop scene. The springy 'Ocean of Madness' - an ode to days defined by apathy – is another bubbling standout.
Their Britpop-punk genre warping reaches its zenith, however, with 'Melanie', a three-minute stormer that sees the pair go full-throttle from the off. All saccharine 'oohs' and scratchy guitar work, it's the strongest statement they've ever put to tape; equal parts 90s reflection and modern-day frenetic pacing, each battling for the limelight to the bitter end.
As the title-track brings things to a close with suitably choppy aplomb, 'Hairball' succeeds in adding another golden string to Nai Harvest's ever-expanding bow. It's unlikely they'll stay still for any prolonged period of time, but for now Nai are tighter knit than ever before.