Listen:
Elbow share new song 'What Time Do You Call This'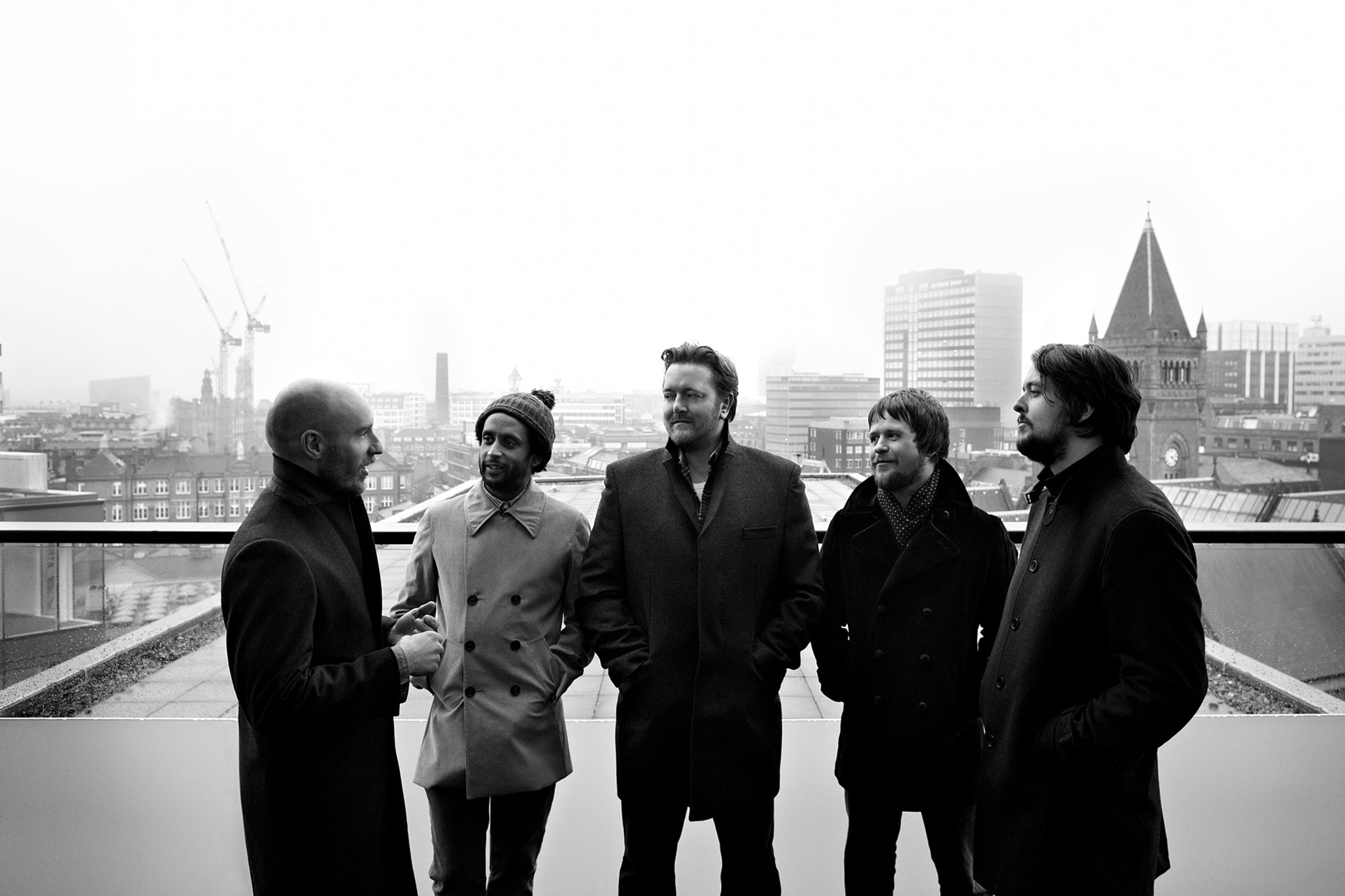 Track is taken from the 'Man Up' soundtrack.
Elbow have unveiled standalone track 'What Time Do You Call This', taken from the soundtrack for upcoming Simon Pegg film 'Man Up'.
The official Motion Picture Soundtrack is release on 25th May via Fiction Records, and it's being headed up by an earnest lullaby of a track from Guy Garvey and co.
Director Ben Palmer talked about Elbow's involvement, saying: "The band saw an early cut in Manchester and, thankfully, loved it. A couple of days later, Guy had already penned the lyrics and we were blown away. It was the perfect fit and a dream climax to the journey."
Screenings for 'Man Up' open from 29th May in UK cinemas.
Listen to Elbow's 'What Time Do You Call This' below.