New noise:
Refused return with new track 'Elektra', confirm album 'Freedom'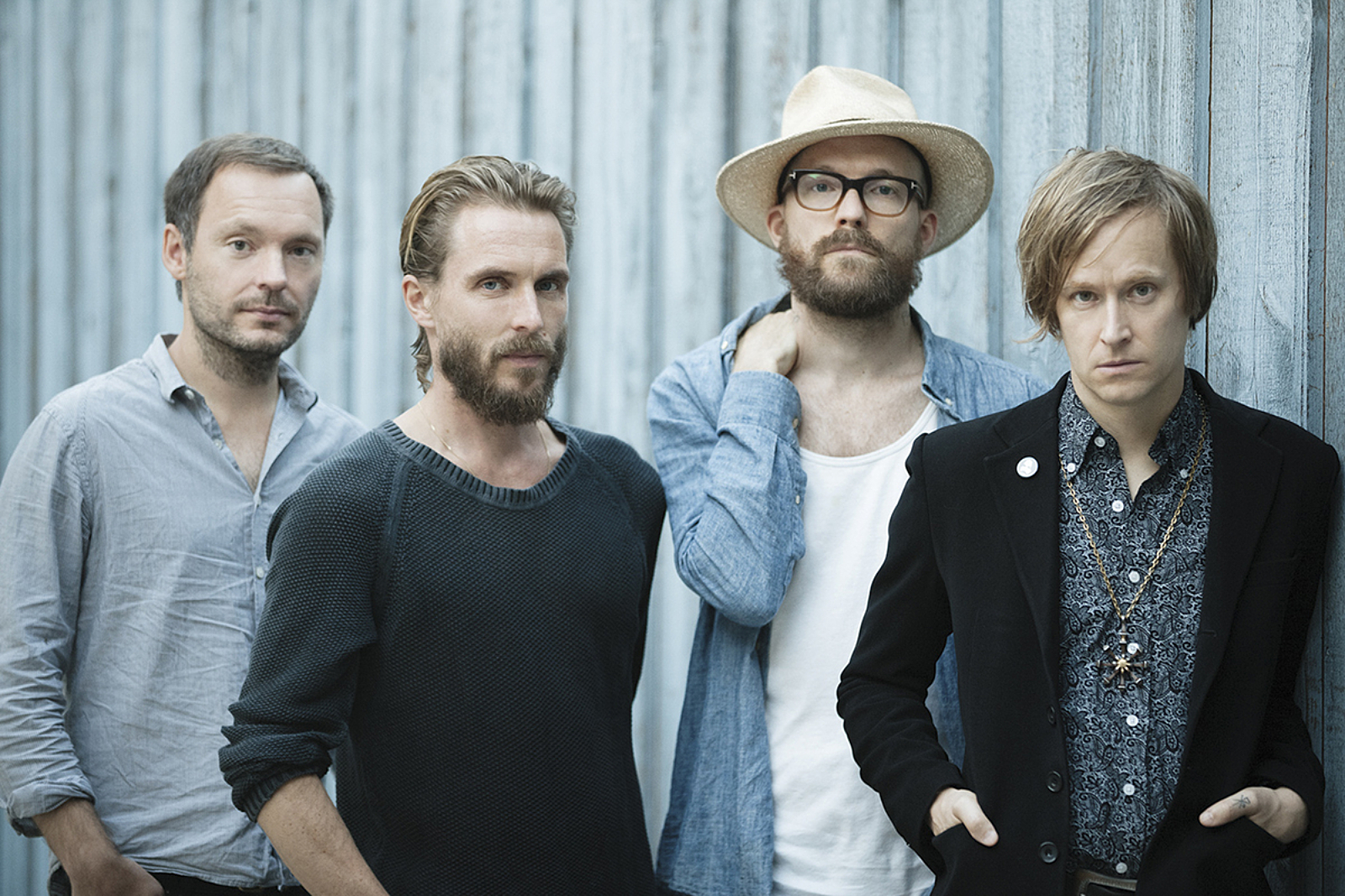 The legendary Swedish punks have unveiled their first new material in seventeen years.
Refused are back - they're no longer fucking dead - and they've brought with them their first new material in seventeen years.
The band, who released their final album 'The Shape of Punk To Come' all the way back in 1998, have announced their return with a thrashing new effort in the form of 'Elektra', the first track to be taken from their forthcoming new album 'Freedom'.
Having infamously reformed for a run of shows in 2012 - led by their special appearance at California's Coachella festival - the quartet have confirmed that they're now back for good. After spending the first four months of their reunion tour considering the prospect of new material, the Swedes can now confirm that they'll release the ten-track effort 'Freedom' on 29th June through Epitaph Records.
Born from the vocal-less project of members David Sandström, Kristofer Steen, and Magnus Flagge - who had begun work on new music ahead of Refused's reunion shows - the new record was predominantly produced by Nick Launay (Public Image Ltd., Nick Cave, and Arcade Fire) while 'Elektra' and track '366' were both produced by Shellback, the mastermind behind massive hits from the likes of Taylor Swift and Pink.
"It's not a reunion anymore," the band's frontman Dennis Lyxzén has said in a press release. "This is one of the most radical things we've ever done, both musically and lyrically."

Listen to 'Elektra' below, and find the tracklisting for 'Freedom' underneath the player.
1. Elektra
2. Old Friends / New War
3. Dawkins Christ
4. Françafrique
5. Thought Is Blood
6. War On The Palaces
7. Destroy The Man
8. 366
9. Servants Of Death
10. Useless Europeans
The band will also be making two live appearances in the UK this summer, when they play at this year's Leeds and Reading festivals on 28th and 30th August respectively.