Festivals:
Childhood "must give the people what they need" at Live at Leeds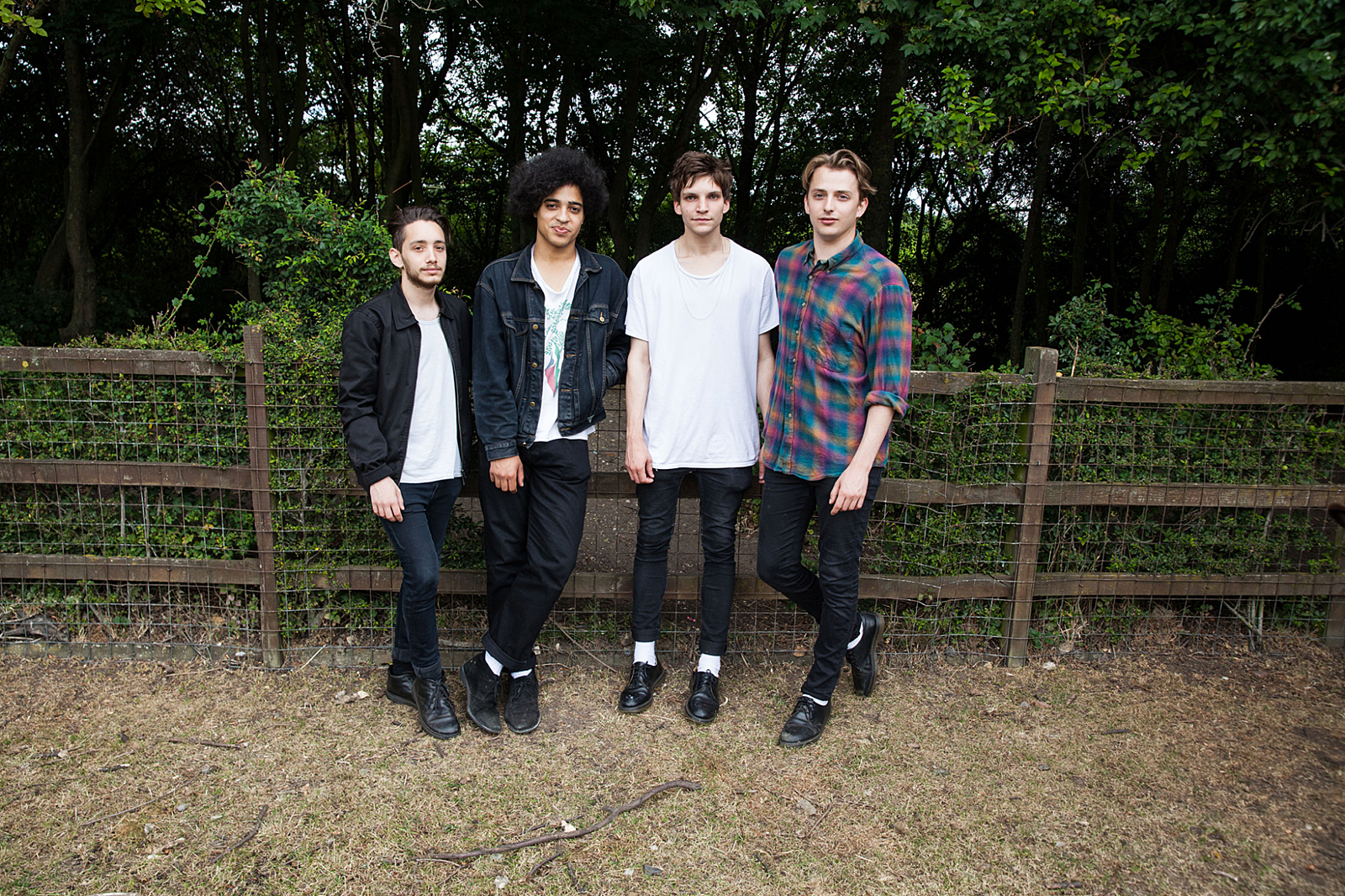 "It's gonna be a greatest hits set," the band's Leo Dobsen says of their upcoming festival slot.
2014 was a big year in the world of Childhood. Not only did they spend their summer making a slew of appearances at all manner of festivals, but they released a debut album for good measure. Now, after a fairly quiet start to the year, they're getting back into the swing of things, with an appearance at this weekend's Live at Leeds festival (1st - 4th May) on the cards.
Currently hard at work on the follow-up to last year's Lacuna', their set will be just one of a handful of live appearances they've got planned for this summer. We caught the band's Leo Dobsen in the middle of eating a banana, to talk about their upcoming set and giving the people "what they need and want".
You're playing Live at Leeds festival this May, is it one you've been to before?
I've never been…
Are there any bands playing Live at Leeds you're definitely going to see?
Very many! Hyped to see Kid Wave, Real Lies, Boxed In, Tobias Jesso Jr, Telegram, Oscar… the list can and will go on.
Do you have anything special planned for any of your sets? Are you likely to debut new material, for example?
It's gonna be a greatest hits set; we must give the people what they need and want.
Which of your songs do you most enjoy playing to a festival crowd and why?
'As I Am' and 'Pay For Cool', hopefully to induce a singalong or a horrible wall of death.
What's been your favourite festival memory from the past couple of years?
Summersonic in Japan last year. Best crowd, best people, and just everything you see and feel is completely incomprehensible.
Can you remember your first festival? What was it like?
Reading in 2007, I only saw Good Shoes and The Cribs, both blew my tiny mind.
What's the worst thing that's ever happened to you at a festival?
Probably throwing up a lot before our first gig at Reading in 2013 - it turned out I had appendicitis and almost died, but like the trooper I am I powered through and I like to think we made history that day.
What's your favourite part of playing festivals?
We like the booze the babes and the baby wipes.
Do you have a favourite Leeds venue?
The Nation of Shopkeepers and The Belgrave know about the nice food, which is very integral.
What else have you got planned for the rest of the year?
Writing and recording club bangers for our second album, tentatively titled '2CUNA'
Childhood will play Live at Leeds (1st - 4th May), where DIY is an official media partner. Tickets are on sale now. Visit diymag.com/presents for more information.