Album Review:
Novella - Land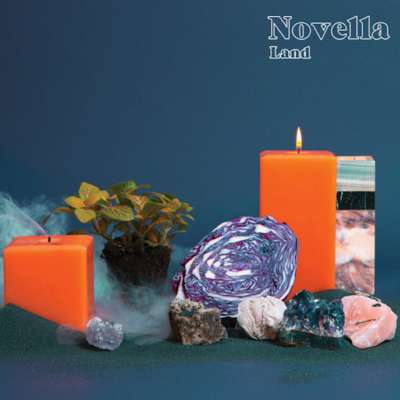 A convincing introduction.
Label: Sinderlyn
Released: 11th May 2015
With no word since releasing a self-titled EP in 2012, it would be reasonable to think that Novella's three year absence resulted in a slide towards obscurity. In fact, while hibernating in a London factory-turned-studio, they welcomed two new members, returning this year with lead single 'Land Gone'. Revealing a more expansive sound compared to their earlier work, Novella were smart enough to recognise the limitations of their previous guise and the decision to hideaway and hone in on their shared influences looks to have paid off on their debut release.
'Land' opens with the gentle eastern melodies of 'Follow', launching the template of motorik rhythms, crystallised harmonies, and melodious tanpura that shape the rest of the journey. Bursts of bass on 'Something Must Change' provide the trajectory of a missile, while capturing the essence of the group's teutonic leanings and momentum.
Placid moments like 'Younger Than Yesterday' and 'Sentences' create a space of respite, with reflective lyrics yielding moments of meditation. The latter is a lush, psychedelic affair, later bursting into life after a build up of ethereal and echoed harmonies. Traces of 'Novella' resonate in the lyrically spiky 'Again You Try Your Luck', and 'Blue Swallow''s droning guitars, which borrows a drum pattern from The Beatles' 'Tomorrow Never Knows' as its experimental stepping stone.
'Land' is a convincing introduction to Novella's practice of bringing together past and otherworldly sounds into the present. It's kraut-rock for psych lovers, head music that marries an array of cultures and genres to create a colourful web of sound. If Novella's intentions are to capture a new audience, they may just succeed.
More like this