Album Review:
Patrick Watson - Love Songs for Robots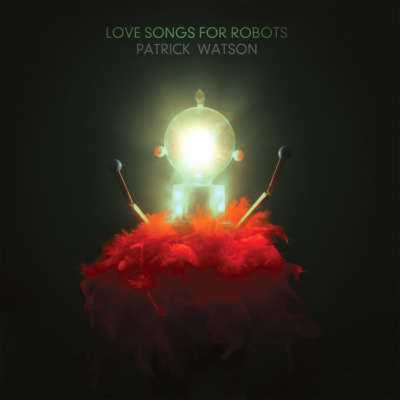 'Love Songs for Robots' is a thoroughly accomplished album.
Label: Domino
Released: 11th May 2015
Patrick Watson and co. have been honing their sound since the early 2000s now, having already mastered the use of spoons and bicycles in the studio long ago, and won Canada's prestigious Polaris prize in 2007. But where do you go from there? Where can you go from there? On their new full length 'Love Songs for Robots', it's a dash of meticulous refinement and peaceful revolution.
Opening the album is 'Love Song for Robots', a track that is oddly reminiscent of contemporaries Alt J and Lana Del Rey. With its gently throbbing electronics and fluttering organic percussion, this is pretty much trademark Patrick Watson territory, with recent outings having shown a shift towards more typical song-structures, to great effect. 'Good Morning Mr Wolf' follows, and it's as if the song has been plucked straight from their 2009 album 'Wooden Arms' although, where that album specialised in slow climbs, this track jumps straight off the edge of the cliff with it's beautiful slide guitar and in-your-face epic-ness being a sight to behold.
Some of the more interesting tracks include elements smuggled straight out of the sixties and seventies. Take 'Grace' for example, one of the most rewarding songs on the album, with its rubbery guitars and galloping 'Let It Be' drum-fills. Ending with a chorus of harmonies The Beach Boys couldn't frown at, it's a thoroughly evocative pop song at its heart. Elsewhere, on 'Turn into Noise', similar influences are channeled into a drawn out jam; fitted with brooding bass and guitar stabs. Watson and friends have clearly been visiting the gym, or at least trawling through their dads' record collections, and on these songs they flex their newly developed musical-muscles.
'Love Songs for Robots' is a thoroughly accomplished album that oozes musicality from every reverb-soaked pore. Whether the experimental takes on 'retro' techniques, such as 'Grace', take your fancy; or the wonderfully tangential 'Bollywood' is more your bag – there is pretty much something for everyone here.