Album Review:
Torres - Sprinter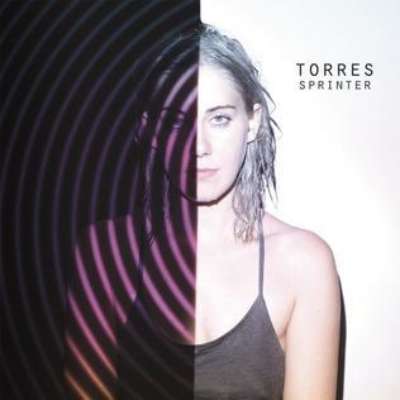 A bruising, brilliant record from a singular talent. It won't soothe or placate. It's all teeth.
Label: Partisan Records
Released: 18th May 2015
The difficult second album: time constraints, extra pressure, greater scrutiny. For Mackenzie Scott, or Torres, read: added focus, powerful execution, sharper writing. 'Sprinter' is not one to be filed alongside the missteps.
'Strange Hellos', the opener and lead single, is not a red herring, but it promises a directness, a level of drive and physicality, that Scott is actually quite happy to do without for long stretches.
Much like her debut, the shots to the sternum here are emotional, with pointed lyrics emerging from circular guitar passages and squalls of noise. Scott's poetic phrasing provides a smokescreen for analysis of a conservative, southern upbringing and some bare bones imagery: drowning children, lost youth, disgraced pastors.
Having traded acoustic for electric in search of the "teeth" needed to make coffee shop crowds in Nashville shut up and listen, Scott is now Brooklyn-based. A little of its burgeoning, 90s-influenced punk scene duly infiltrates 'Sprinter', while there are dashes of PJ Harvey's high-wire noise / melody act to complement contributions from Rob Ellis and Ian Olliver and its recording between Dorset and Bristol.
Her relocations - from Georgia to the home of Music Row, now New York - and hectic schedule play a role. There is weariness here, whether literal or figurative. "I am a tired woman," she sings on 'New Skin'. "In January I will just be 23."
Scott's first record painted a picture of a brilliant guitarist and evocative lyricist, but 'Sprinter' takes that further. There are majestic melodies at work, but never does she bow to the obvious. Her voice roils with hurt and brooding menace. "You drowned to save yourself," she spits as 'Son, You Are No Island' meets its sticky end.
'Sprinter' is a bruising, brilliant record from a singular talent. It won't soothe or placate. It's all teeth.