Album Review
Shamir - Ratchet
4 Stars
One of the year's most accomplished, left-field pop albums.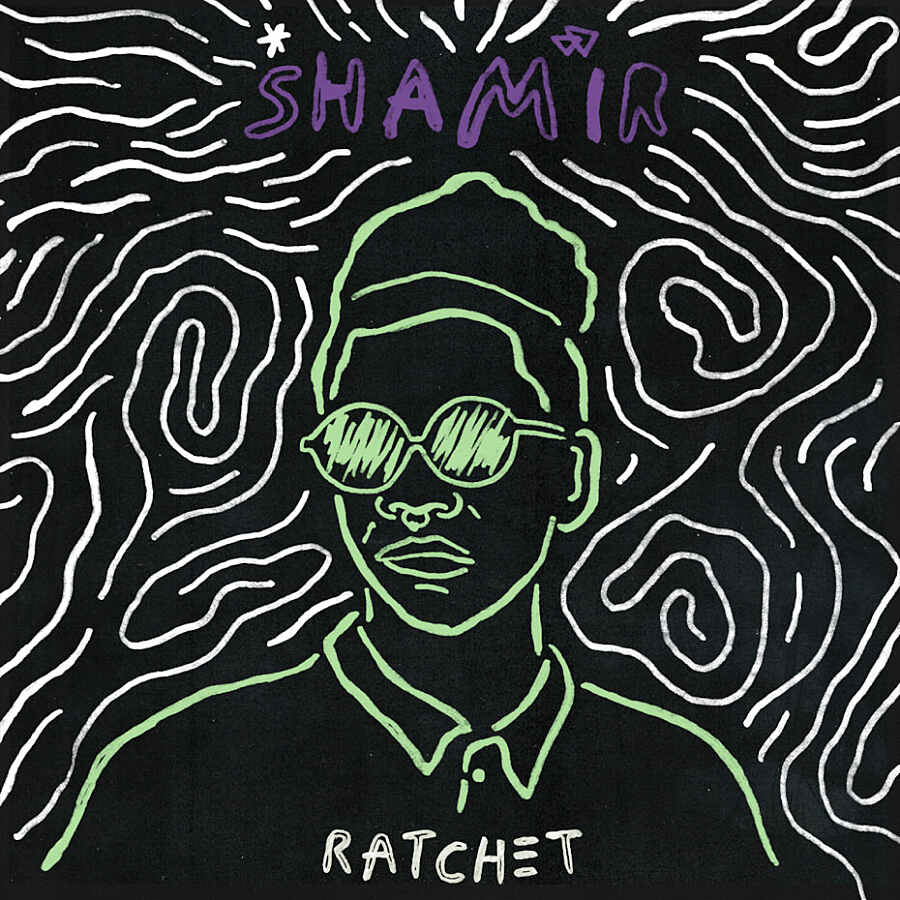 Fittingly for a personality so erratic, Shamir Bailey's first solo album is best described as patchwork. Stitching together the furthest threads of dance and pop music's numerous incarnations, 'Ratchet"s greatest achievement is maintaining its identity amongst all the madness - but in doing so, Shamir and his production cohort Nick Sylvester have created one of the year's most accomplished, left-field pop albums.
It's considered but charming, the intricacies of Nick Sylvester's production adding to the fun-factor, rather than drowning it in technologically minded bore. It's not hard to imagine the studio awash with balloons and party poppers, bunting and discarded Haribo packets as the pair gleefully skip across the record with their box of bells and whistles. Tambourines, horns and that 'On The Regular'-defining duo of cowbells all make frequent appearances amid the neon electronics, lifting things off the studio screen and onto the makeshift dance floor, and perfectly accessorising that characteristically high-pitched countertenor voice.
Speaking of 'On The Regular', it's a wonder that a song so defining of Shamir's earliest days doesn't even come close to being the highlight of 'Ratchet'. The darker groove of opener 'Vegas' showcases a sultry side to the Nevada-native, while it's the pulsing 'Hot Mess' and trumpet-laced nighttime carnival of 'In For The Kill' that provide the peak of the upbeat offerings. That blog smash hit still holds its own, but 'Ratchet' showcases a diverse artist ready to break free of the hype machine and enter a more tangible realm of success.
It's that crossover appeal which forms 'Ratchet"s ultimate success. In a year that's seen the heavyweights of the industry fannying about with abstract release plans and bickering over streaming services, Shamir has swept through and delivered a record that schools every one of them in the art of purest pop.