Listen:
Summer Camp share stream of new album 'Bad Love'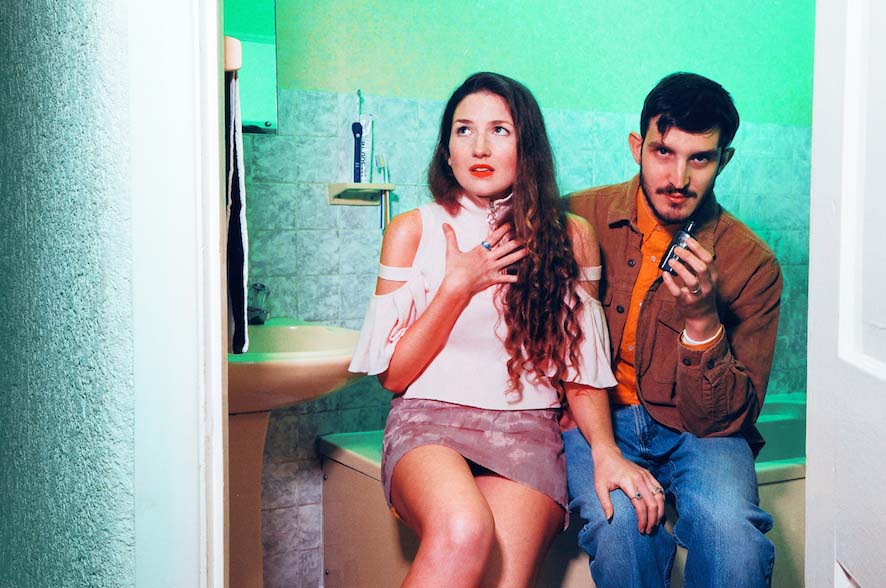 Follow-up to 2013's self-titled album is out via Moshi Moshi Records next week.
Summer Camp are streaming their new album 'Bad Love' in full
Ahead of its release on 25th May via Moshi Moshi Records, the follow-up to 2013's self-titled album is now available to hear through the duo's Soundcloud page. Pre-orders for 'Bad Love' are still being taken; purchase from Moshi Moshi here.
Alongside the album release, Elizabeth Sankey and Jeremy Warmsley have also created a new 'zine of comics, poems, and stories. Contributions for the 'Drive Past My House' 'zine come from Emmy The Great, Charlie Lyne, and many more. Summer Camp will launch the zine and 'Bad Love' at a special party next week (25th May) at London's GOSH! Comics.
Summer Camp will begin a tour of the UK in support of 'Bad Love' this week, including appearances at national record stores and festivals. Catch them on the following dates:
MAY
22 Bristol, Rise In-store
25 London, GOSH! Comics (zine launch/acoustic)
26 Nottingham, Rough Trade (acoustic)
27 London, Rough Trade East
29 Manchester, Old Eagle Inn
JUNE
01 London, The Victoria
JULY
19 Truck Festival
AUGUST
01 Y Not Festival
SEPTEMBER
29 London, Village Underground
Tickets are on sale now and can be purchased here. Listen to 'Bad Love' below.
'Bad Love' tracklist
1. 'Bad Love'
2. 'You're Gone'
3. 'Sleepwalking'
4. 'Beautiful'
5. 'Horizon'
6. 'Run Away'
7. 'Angela'
8. 'Drive Past My House'
9. 'If You Hate Me'
10. 'Everlasting'
11. 'Keep Up'