Interview:
Ceremony: "This album is very personal and a big leap for the band"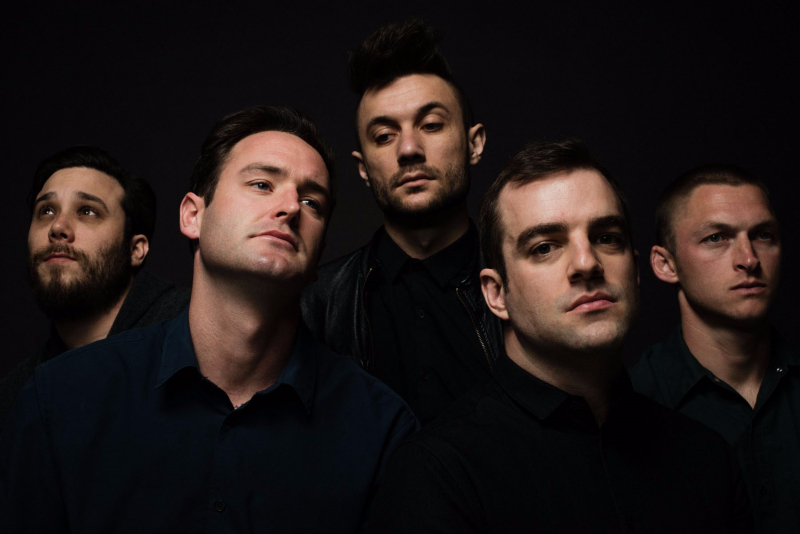 The band's Anthony Anzaldo offers up an insight into their new emotionally-wrought fifth record.
It's no secret that Ceremony have undergone many changes during their career so far. From the visceral, edge-of-your-seat hardcore that they first made their mark with, to the more lean garage-style punk that came with their last offering 'Zoo', the group have never been afraid of moving the goalposts. With their new album 'The L-Shaped Man', they've undergone another transformation and it's not all that surprising as to why.
"Ross and myself were going through a lot of personal loss when we were writing this album," begins the band's lead guitarist Anthony Anzaldo, "especially Ross." Vocalist Ross Farrar hasnt been shy in admitting that 'The L-Shaped Man' is, at its core, a break-up record detailing his own relationship. "There were some dark days during the writing process. That definitely came through when you listen to 'The L Shaped Man'.
Understandably the writing process became a means of catharsis for both Farrar and his bandmates. Revealing such personal experiences, however, was always going to come with some apprehension. "I can't speak for Ross but this album is very personal and is a big leap for the band," continues Anzaldo. "Singing a song is a very vulnerable thing, let alone singing about feeling lost or feeling isolated. Having said that, I think it is nearly impossible for any artist - whether you are a musician, painter, writer, poet - to be going through a period of heartache and have that not influence your work. It is a very potent feeling. Although it may be a little frightening to expose yourself the way that Ross did on this album, I don't feel he had any choice in doing so."
"Singing a song is a very vulnerable thing, let alone singing about feeling lost or feeling isolated."
— Anthony Anzaldo
While 'The L-Shaped Man' sees Farrar strip back the layers on a personal basis, musically, Anzaldo is certain that this is their most ambitious effort so far. "It is the most layered, detailed and complex album that we have ever written," he says, before assuring that it came from a natural place. "Every album that we written has been a departure from our previous material. With any album that we make there's no conscious effort to make it sound any certain way when we start the process. After we have a handful of songs written we have a more broad idea of what the album is going to sound like and we start leaning in that direction creatively. In the case of 'The L-Shaped Man' we got in this groove of writing these very dark songs that heavily feature the rhythm section with very melody heavy and almost atmospheric style guitar lines."
It was then that the band sought out a producer. Picking a man whose resumé boasts the likes of Rocket from the Crypt, Drive Like Jehu and Hot Snakes, Ceremony knew they were in safe hands when it came to working with John Reis.
"Our experience with John was amazing. He is a one of a kind musician and has a great mind for making records. John was key in helping us make all of the songs on the album as good as they possibly could be. We rehearsed the songs for four days with John before we tracked anything. It was a new and wonderful experience."
Admitting that their newest record took "longer than any album that we have made", it's a record that the band feel is a truly honest effort. "We have been working on this album for a long time. I feel like we've had this secret for nearly 2 years and finally we get to share what we have done." He knows, however, that the next step is something they can't control. "The audience's involvement is out of our hands.
"I know we made a truly honest and truly great album. I am very proud of what we have done with 'The L-Shaped Man', and if people want to get behind what we did that's great. If they don't, that's fine; we probably won't even notice."
Ceremony's new album 'The L-Shaped Man' is out now via Matador.