Festivals:
Bad Meds return to Sound City: "People might briefly mistake me for a genius"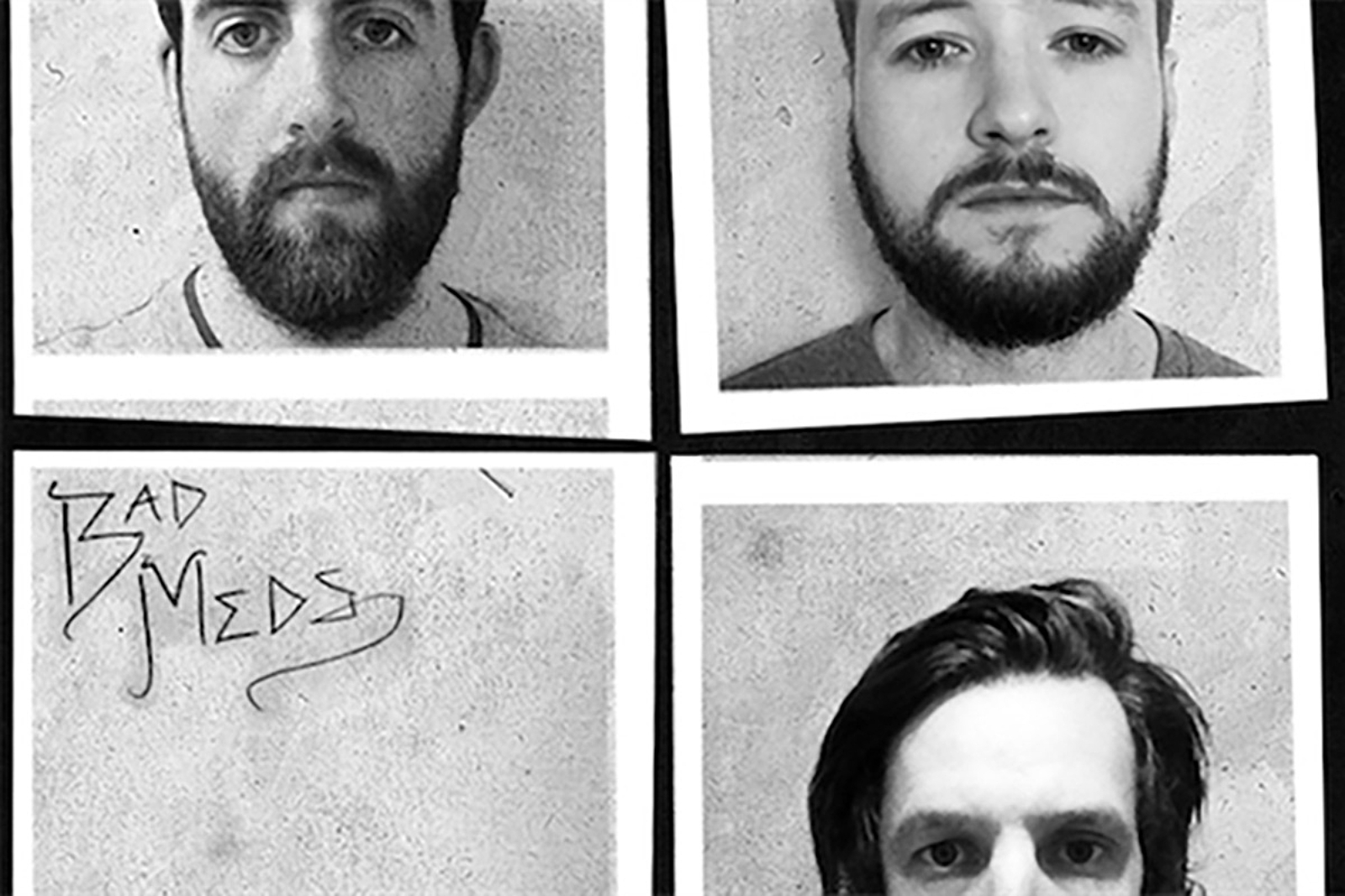 Singer Paul Rafferty talks about the band's festival set.
Liverpool locals Bad Meds will be playing the DIY Baltic Stage at Sound City this weekend (22nd - 24th May). Headlined by Fucked Up, Swans and Peace, they join a line up that also features Iceage, Unknown Mortal Orchestra, Slaves, Clarence Clarity, Slaves, Bad Breeding, Honeyblood and Palace.
"We played Sound City in 2013. We're local to Liverpool and so I have attended multiple Sound Cities," says singer Paul Rafferty of the event. "I have enjoyed Thee Oh Sees, Wolf People, The Hold Steady, Mugstar amongst countless others." This year he's planning to check out "Iceage, Swans and Unknown Mortal Orchestra, probably."
And what about their own set? "We're going to try playing the same song at the same time," he laughs. "I like playing our reimagining of the techno tune 'It's Grim Up North' by Justifed Ancients of Mu Mu because the lyrics are just a list of northern towns. It's such an incredible idea and people who don't know the original song might briefly mistake me for a genius."
The band are well-versed in playing festivals, with one of their first gigs taking place at FestEvol in the Kazimier - one of their favourite local venues. "The best venues seem to get closed down by the council or by developers as soon as they hit their stride. It's an odd way to celebrate the priceless contribution they make to local culture. I will like the Kazimier until it closes in 2016."
For more on this year's festivals, pick up DIY's Festival Guide 2015, out now alongside our May issue.
Bad Meds will play Sound City (22nd - 24th May), where DIY is an official media partner. Tickets are on sale now. Visit diymag.com/presents for more information.