Festivals:
Sound City kicks off today with Swans, The Vaccines, Iceage & more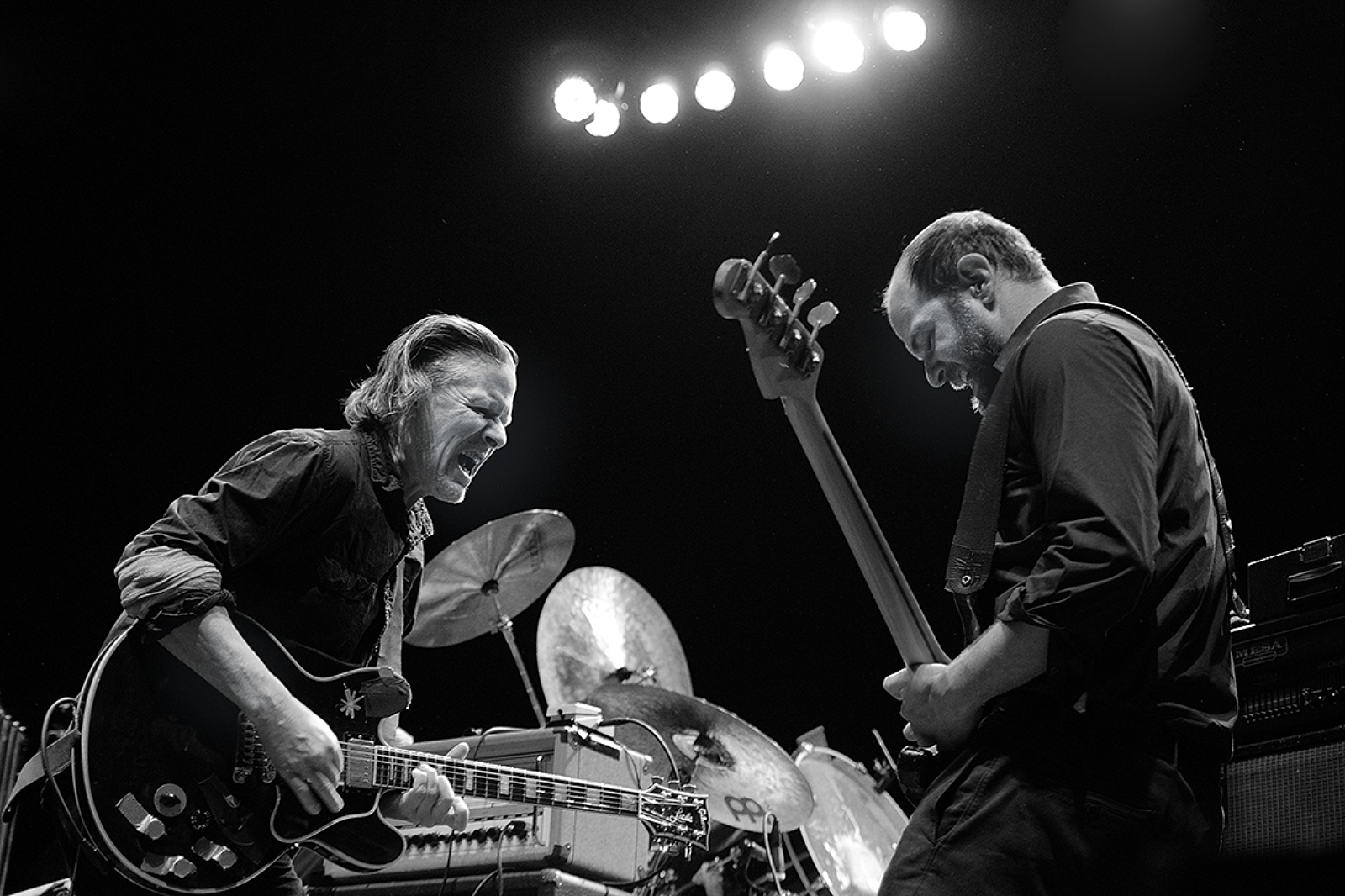 DIY's heading down to Liverpool for a three-day new music extravaganza in the historic docklands.
Liverpool Sound City 2015 begins today. Taking place in its new location of the city's historic docklands, this year also sees the fest hosting its biggest ever bill, topped by headliners The Vaccines, The Flaming Lips and Belle & Sebastian.
Following on from a two-day conference - which began yesterday - the music leg of the festival kicks off today, and DIY is teaming up with Club EVOL to put on the Baltic Stage across the entire weekend.
The action starts just after 5pm, where Barberos and Bad Meds start proceedings. Following that, DIY favourites Yak pick up the baton. They're followed by Slaves, Danish punks Iceage and the almighty Swans (pictured, top), who last night triumphed with their biggest show yet at the London Roundhouse.
Other musical highlights on day one include alt-pop trio Vaults, the show-stopping Spector and Atlantic Stage headliners The Vaccines.
Today's conference will host keynote speakers The Flaming Lips' Wayne Coyne and Cream's James Barton, amongst others.
Take a look at today's Baltic Stage run of play above a playlist of day one's must-see acts. Keep track of everything right here or via DIY's Twitter and Instagram. We'll be bringing you all the action across the weekend.
Sound City 2015 - DIY x Club EVOL Baltic Stage, day one:
17.15 Barberos
18.00 Bad Meds
18.45 YAK (pictured)
19.30 Slaves
20.20 Iceage
21.10 Okkyung Lee
21.30 Swans