Listen:
Refused reveal new track 'Françafrique'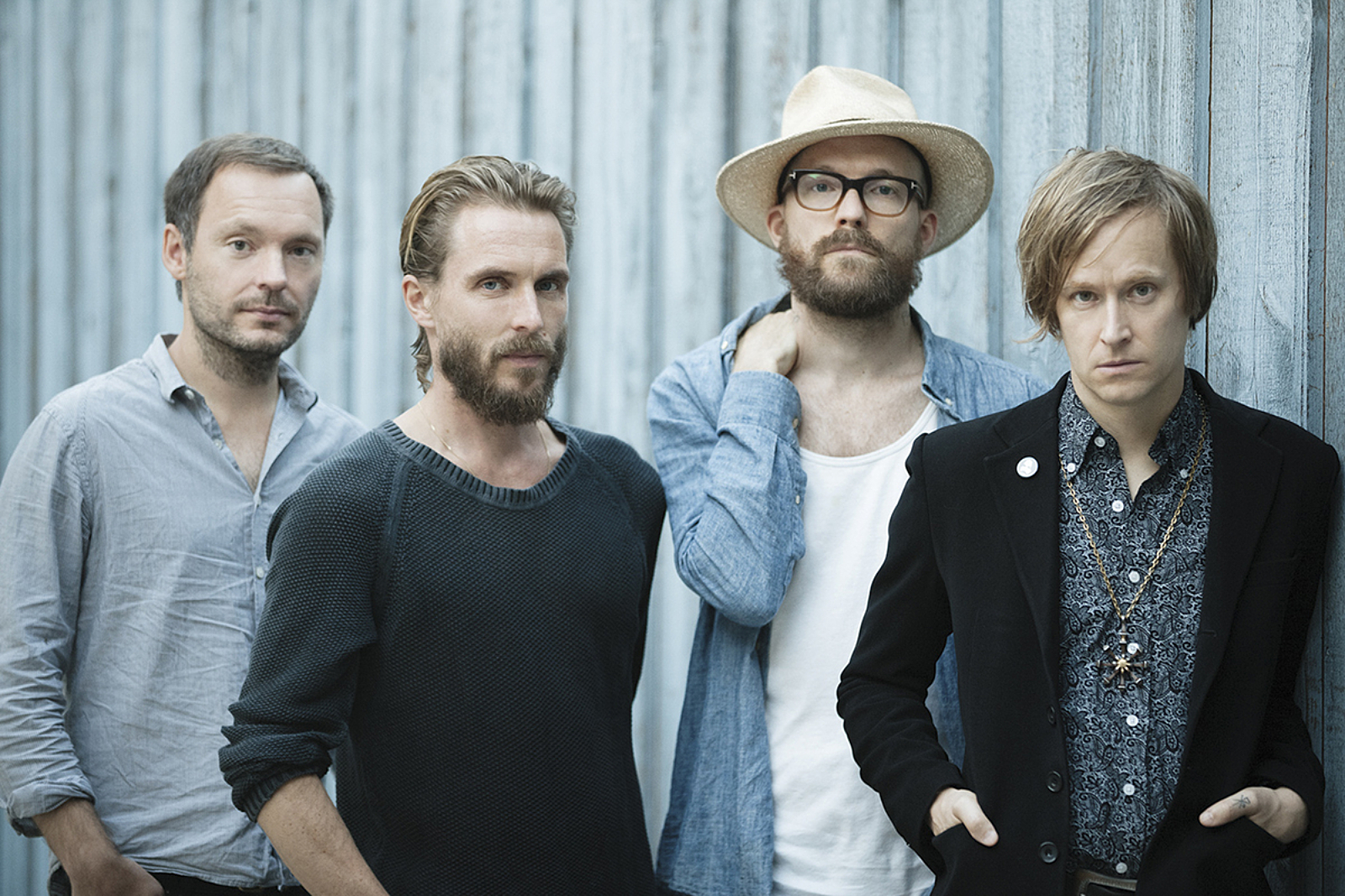 The band have unveiled a second taste of their forthcoming album 'Freedom'.
Last month, Refused returned to public consciousness with the news that they'd be releasing their first album in almost two decades. Now, having already revealed one explosive track from it, they've unveiled another; this time, in the form 'Françafrique'.
Whilst 'Elektra', the first cut to be taken from their forthcoming full-length, channeled the high-energy blows of their previous album 'The Shape Of Punk To Come', their newest track is a more groove-laden effort, which kicks off with the taunting gang vocals of 'Exterminate the brutes!', as sung by a group of children for added eeriness.
The band's second track gets taken from their new record, 'Freedom', which is due for release on 29th June through Epitaph Records. The ten-track record was predominantly produced by Nick Launay (Public Image Ltd., Nick Cave, and Arcade Fire) while 'Elektra' and track '366' were both produced by Shellback, the mastermind behind massive hits from the likes of Taylor Swift and Pink.
Listen to the potent 'Françafrique' below.
1. Elektra
2. Old Friends / New War
3. Dawkins Christ
4. Françafrique
5. Thought Is Blood
6. War On The Palaces
7. Destroy The Man
8. 366
9. Servants Of Death
10. Useless Europeans
The band will also be making two live appearances in the UK this summer, when they play at this year's Leeds and Reading festivals on 28th and 30th August respectively.