Total Wine Forever:
Foals shed light on "heavier, poppier, weirder" new album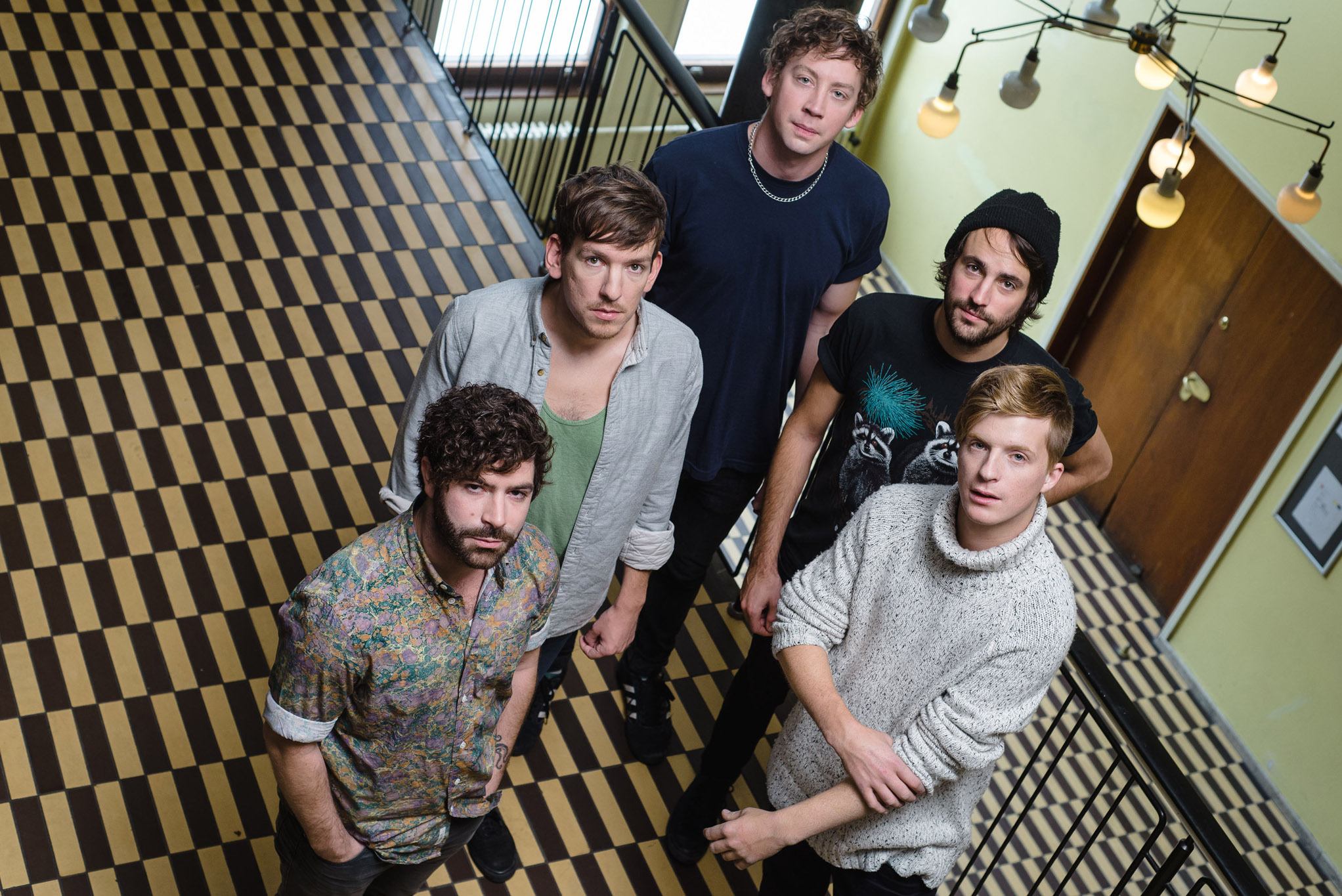 The Oxford band apparently got through 130 bottles of red wine during the making of their fourth record.
In a new interview, Foals frontman Yannis Philippakis has spoken about the Oxford band's new, fourth album, promising a "heavier, poppier, weirder" follow-up to 'Holy Fire'.
Speaking to Q magazine, the singer said ""We felt that the spread on 'Holy Fire' was good but on this we wanted to push it out even further, so the extremes were further apart. The heavier songs are heavier, the popper songs are popper and weirder." Philippakis also added that Nick Cave was a big lyrical influence.
Foals worked with James Ford on the new record. Ford has previously produced The Klaxons' Mercury Prize winning album 'Myths of the Near Future,' Haim's debut, and every Arctic Monkeys record since their debut 'Whatever People Say I Am, That's What I'm Not.' The Oxford band headed to the South of France to record, and got through a fair bit of plonk along the way, apparently.
"We drank about 130 bottles of this red wine called Ardèche," said Yannis Philippakis, adding as a disclaimer, "I don't think there was a point where we were all drunk."
Listen to Foals' 'Inhaler' - taken from previous album 'Holy Fire - below.