Premiere:
Charli XCX shares new RIVRS 'Famous' remix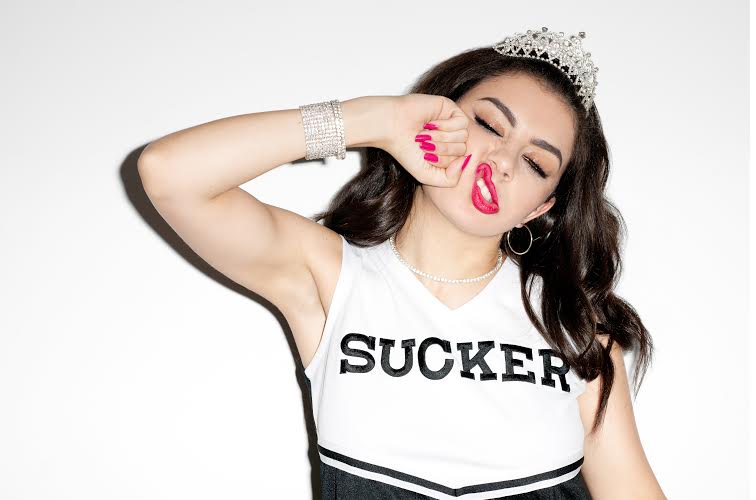 Heady edit matches up with the 'Sucker' single.
Few things match the brattish, all-guns-blazing charm of Charli XCX's 'Famous'. But the 'Sucker' highlight just picked up a serious rival in the form of this new remix from RIVRS.
RIVRS are a fast-rising London trio signed to Atlantic. They've been in the studio with Years & Years producer Mark Ralph, and in-between those sessions, they've put together a giddy, bleep-centric edit of Charli's new single.
Together, they've reduced the harsh guitars, thrown in some more cutting beats and kept every last speck of Charli's original vocal line. DIY's got the first play of the new 'Famous' remix below.
'Famous' is out 1st June on Asylum Records. This summer, Charli XCX plays T in the Park (11th July) and Bestival (11th September).