Hall Of Fame:
Glory doesn't fade: Looking back at Brand New's 'Déjà Entendu'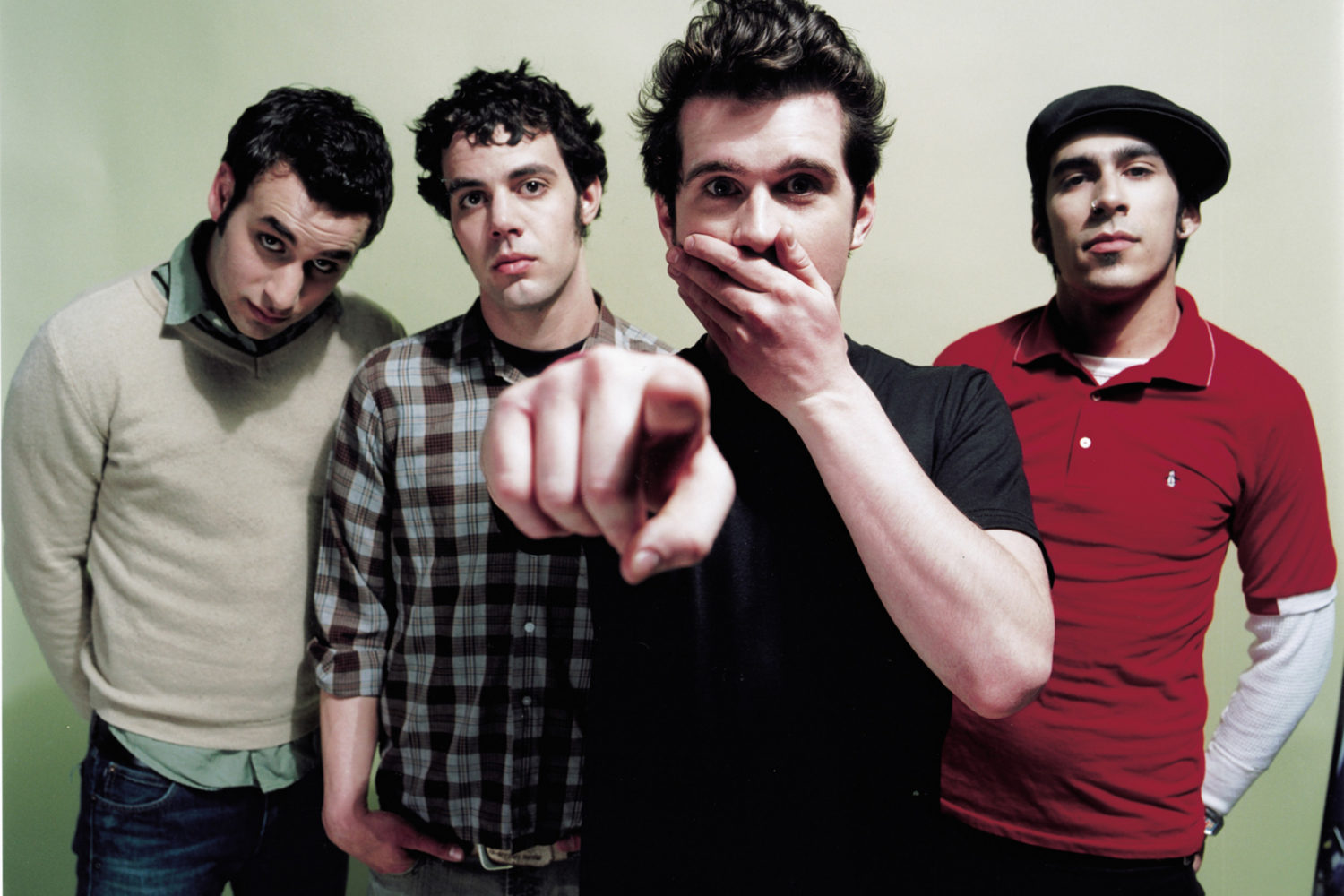 The fourth inductee into our Hall of Fame is Brand New's 'Deja Entendu'.
In 2003 Brand New were just another pop-punk band from Long Island. Then came 'Deja Entendu'. Smart, sexy and bleak, it didn't just push the band into becoming the spotlight-shunning superstars that we both hate and adore today; it redefined a genre.
'Deja…' laid the groundwork for Brand New to become what they are today - the band that can sell a show out in minutes or send Twitter into a frenzy with the prospect of new material. It's the quintessential Brand New album, balancing the bubblegum angst of 'Your Favorite Weapon' with the grand alternative opus that shapes both 'The Devil and God Are Raging Inside Me' and 'Daisy'. Every album sees the band taking a stylistic leap, but 'Deja Entendu' is the only one that has elements of them all. Even their newest track 'Mene' - their first in six years - has roots arching back to 'Jaws Theme Swimming'.
Over time, 'Deja Entendu"s importance has swelled.
While 'Deja...''s position of best Brand New album is up for fierce debate, 'The Devil And God Are Raging Inside Me' providing contentious opposition, its effect on the genres that the band traversed are still obvious today. Matching 'Your Favorite Weapons' total sales figure of 51,000 in just seven weeks and with a handful of favourable reviews, it made an impression from the off.
Over time, though, its importance has swelled. If a rock band wields the heavy burden of personal, emotional lyrics, odds are 'Deja Entendu' inspired them. Candy Hearts, Manchester Orchestra, Paramore and beyond all have 'Deja...' DNA embedded within their psyche.
Jesse Lacey's ability to convey emotion through song is one of the glittering jewels in Brand New's crown, and 'Deja Entendu' sparkles with powerful, succinct wordplay. From the obvious screams of "Die young and save yourself," to the mysterious charm of 'The Quiet Things That No One Ever Knows', Brand New manage to tap into a deep-seated sentiment that's relatable but open to interpretation. Ask anyone what they think 'Jaws Theme Swimming' is about and you'll receive one of many personal theories.
Not only that, 'Deja...' is an album obsessed with life and regret. From fears of being lost ('Tautou, 'I Will Play My Game Beneath The Spin Light') to losing ('The Quiet Things That No One Ever Knows,' 'The Boy Who Blocked His Own Shot') to loss ('Guernica' 'Play Crack The Sky') it's an album with universal appeal
'Deja…' came at a critical time for alternative music.
The release of 'Deja Entendu' came at a critical time for alternative music. Nu-metal was in full swing, pop-punk had hit a creative ceiling and major labels - who still dominated the airwaves - were polishing and packing as many bands with an edge as they could get their hands on. Brand New's spiky and aggressive debut 'Your Favorite Weapon' had caused a stir with its self-centred angst and pointing fingers, but it didn't break any new ground.
It's not a criticism that could be levied against its follow-up. Despite the title being French for "already heard", its potent cocktail of youthful confidence violently shaken against the pains of growing up came at a time when people craved something real. From the sombre reflect of 'Tautou' until 'Play Crack The Sky's' deathly finale, 'Deja Entendu' painfully delivers.
Granted, Brand New's discography is peppered with anger, from 'Seventy Times 7' to 'Sink' but 'Deja Entendu', with its struggles on relationships, touring and their conscience, sees them at their most provocative and scathing.
Where once Brand New single-mindedly thrashed, 'Deja...' saw them plan. From the grand ebb and flow of the record at large, down to the effortless transition between 'Sic Gloria Transit…' and 'I Will Play My Game Beneath The Spin Light', Brand New discovered a sense of cohesion that would dominate their career. 'Daisy''s scratched poetry and the masterful storytelling of 'The Devil And God Are Raging Inside Me' are both amplified by the band's ability to create an atmosphere that was honed in on here.
There's a balancing act at the heart of 'Deja...' that sees self-preservation up against the desire to take on the world. The band are still absorbed in that battle. Year-long radio silences and cryptic clues are hidden in their website, broken up with awe-inspiring live shows - in which 'Deja...' still makes up a chunk of the setlist - and the occasional new song. It's a moment in time that reflects indefinitely.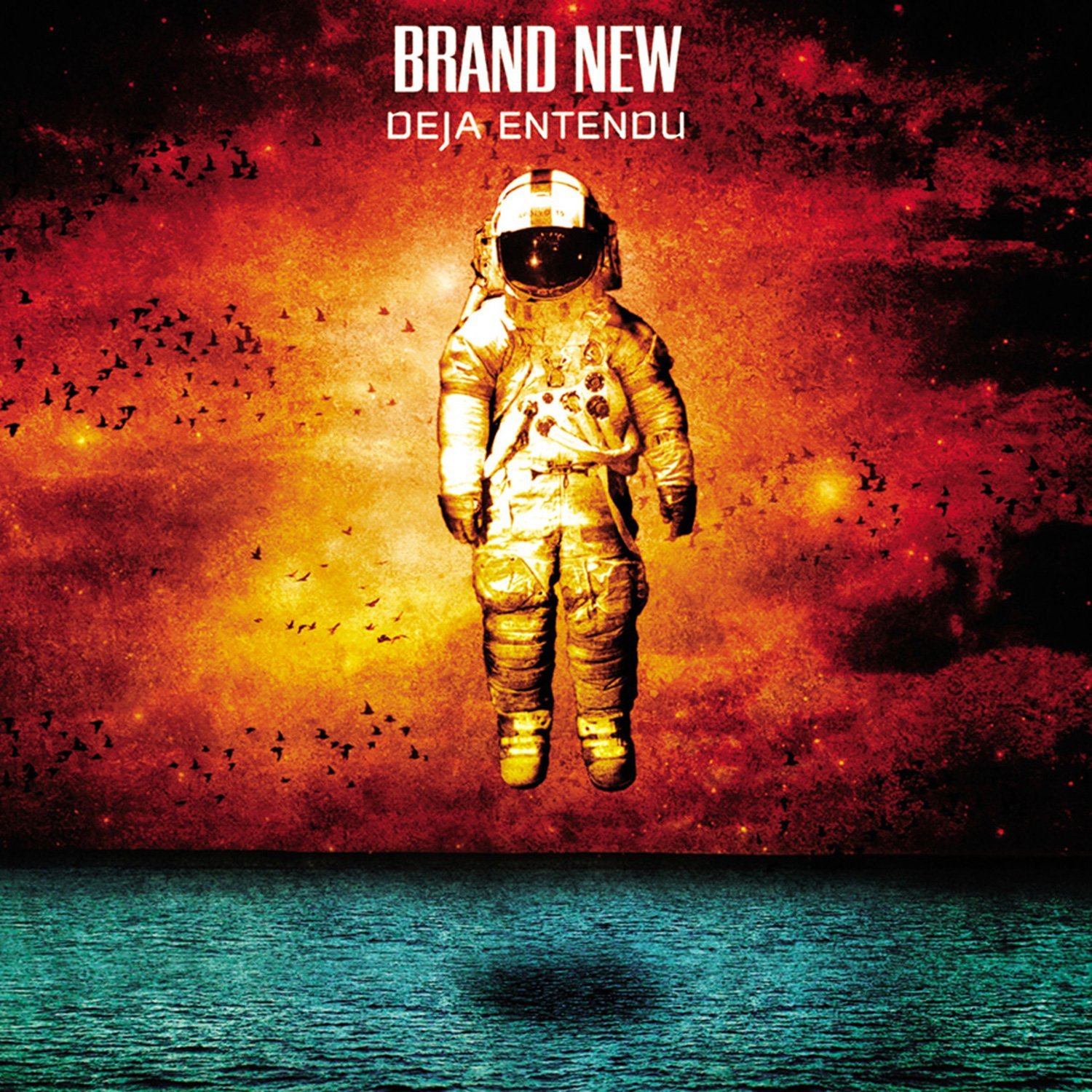 That doesn't mean that Brand New don't know how to have fun. From the cinematic song title references and youthful nostalgia to the self-aggrandising digs at the scene that birthed them, 'Deja Entendu' isn't just darkness, there's blinding light from the dying moments of the last song to that instantly recognisable front cover, which in itself has become iconic.
The Apollo 15 astronaut, designed by Don Clark at Asterisk Studios, floating alone above the darkness below, flocks of birds flying across an horizon exploding in the background, is open to as many interpretations as the songs it guards. A symbol of youthful adventure, turbulent maturity or simple self-discovery, it's a beacon of hope for generations in the same way that 'Deja Entendu' continues to affect the lives of anyone needing a soundtrack of wistful epiphany.
It's a beacon of hope for generations.
"Time goes by quickly, and the steps our band has taken since recording 'Deja Entendu' down in Charlotte have been significant," read a press release from the band on the ten year anniversary of the album. "But it's important for us to recognise that in many ways this record was our first step down a important creative path for our band. And for many of you, it was the doorway to an interest in our music. So thank you for listening, and for affording us the opportunities that you have for so many years. We hope that we still have it in us to create something that ten years from now, there will be a reason to celebrate and remember." Thirteen years on, artist and audience are still trying to match it. "Never to see any other way!"
For DIY's full Hall of Fame coverage on Brand New's 'Déjà Entendu', head here.

Get your copy of the latest issue