Album Review
Major Lazer - Peace is the Mission
4 Stars
What Diplo has created in his third Major Lazer outing is no mere concept, no experiment - it's a damn blueprint.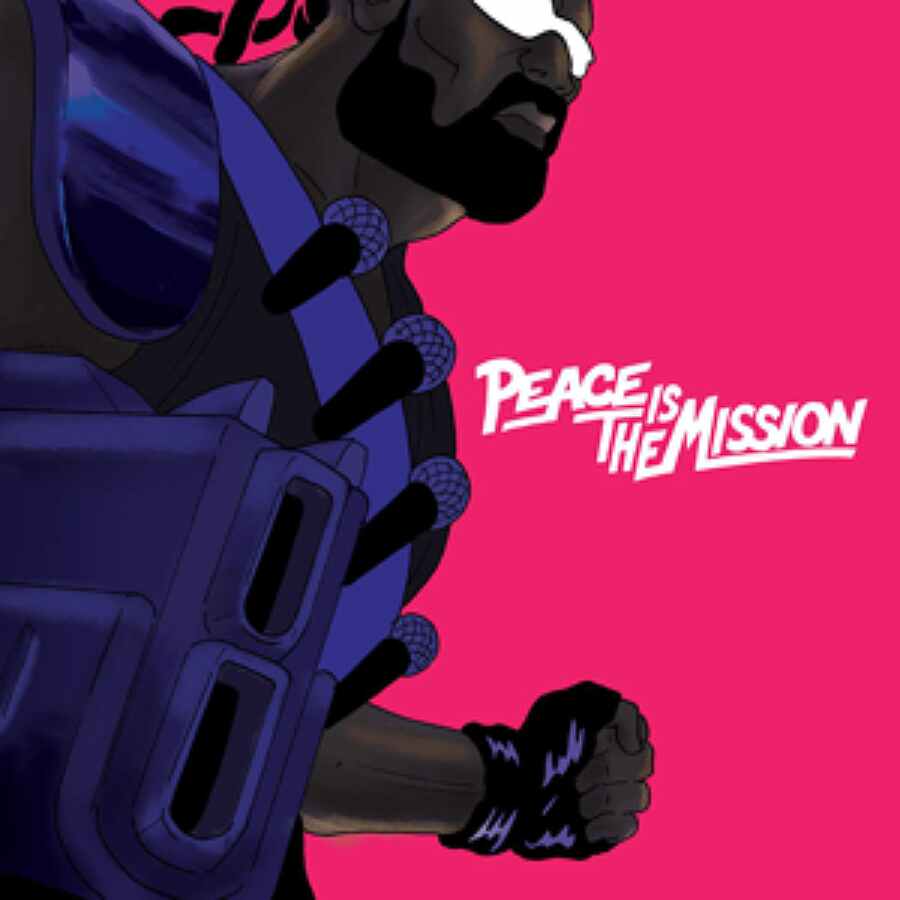 Back before Skrillex and Avicii were even glints in the god of obnoxious dance music's eye, Diplo's Major Lazer was running rampant, in all its muscular neon glory. Their own beats and riffs were practically tradable currency and the outrageous partying style barely hid a very talented puppet master cherry-picking from lesser explored genres.
This is what Diplo, Major Lazer's beating creative heart, does - whether you like it or not. In fact he's come to the point of enjoying it so much that now Major Lazer has engulfed Diplo. Thomas Wesley Pentz, who it's remarkably easy to forget is the man behind both monikers, has even apparently decided to cease activity as Diplo to concentrate solely on side-project Major Lazer. If that seems an uncharacteristically serious move, bear in mind Major Lazer has just landed a deal as a cartoon series for which Pentz is co-creator and producer of.
On hearing 'Peace is the Mission', the lofty ambition, the focus and dedication makes sense - it's nine tracks of chart topping battering rams. What Major Lazer has created in his third outing is no mere concept, no experiment - it's a damn blueprint. Returning to the eternal springs of reggaeton and dancehall, Pentz has added half his enviable phone book and a thick smoothie of the best bits of Bauer, TNGHT and Crookers.
On paper it's a fairly easy sell but in practice its an even more forceful proposition; Wild Belle becomes a dancier Lana Del Rey on 'Be Together' while Mo transforms into a bouncing club anthem for 'Lean On'. The biggest upgrade though is reserved for Elliphant and Jamaican singer Jovi Rockwell on the ground shaking 'Too Original'. Despite having a strong formula Major Lazer is able to produce varied results, as the samba-flavoured 'Blaze Up' is unrecognisable from 2 Chainz, Pusha T and Travis Scott on 'Night Riders'. Even Ellie Goulding's habit of pronouncing every syllable as if she's in an oral test for a foreign language works here on 'Powerful'.
It's so ludicrously colourful and loud and just the right side of ridiculous and whatever the mission may be, domination is the likely result. He may be leaving Diplo behind to be a major, but the man behind it all is still the king in this game.