Album Review:
Christopher Owens - Chrissybaby Forever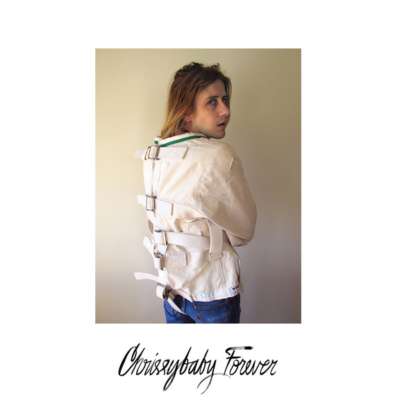 An incredibly poignant return to form.
Label: Self-Released
Released: 28th May 2015
A single chord can say a lot. That jangly warped one at the start of 'Lust for Life' – possibly one of the most perfect indie anthems of the last decade – signalled the start of Album; an LP glossed with lo-as-the-depths-of-hell-fi garage stompers ('Big Bad Mean Mother Fucker'), woozy anthems ('Hellhole Ratrace') and tasty slices of 60s-fuelled pop ('Darling'). It was through this and the slightly more polished Father, Son, Holy Ghost that San-Fran duo Girls built-up a close-knit following of fans. And that's precisely what made Owens' departure from the band so bloody painful. They'd only released a handful of songs - beautiful, hazy ones at that - that had the childish qualities of the Modern Lovers and guitar tones more vintage than an OAP in Rokit.

After Girls there came a debut solo album from Owens. 'Lysandre' had some beautiful moments, but it felt like the Girls charm had disappeared; it was all acoustic and had a sense of samey-ness that had never plagued his music before. Owens' next effort 'A New Testament' was certainly barrels of fun, with more bluesy twinges being shoehorned into the mix; and, excitingly it felt a little bit closer to re-discovering the previous appeal that Chet Jr. and Owens had masterminded.
And now – just a year later – and we've been treated with another new release. Everything looked great from the outset – 'Chrissybaby Forever' is one of the sassiest and smile-inducing album titles imaginable, the cover was photographed by indie icon Hannah Hunt and only one engineer was involved in the mixing. After an actual listen? My God – it's almost like hearing Girls again. 'Heroine (Got Nothing On You)' recalls the finger-clicking brand of doo-wop and surf guitar that made Girls fab, while 'Waste Away' re-discovers the vintage tone of the band with enough reverb to take out a small herd of cows.
There's a real sense of optimism and summer to the record as well – 'Out of Bed' oozes with sunny charm with its tape-recording and birdsong samples – while the stingy running time of 'Lysandre' has been usurped for a gorgeously generous trove of sixteen tracks. The greatest track though is the opener, 'Another Loser Fuck Up', an incredibly poignant return to form that opens with a déjà-vu punch of a single chord, almost exactly in the same fashion as 'Lust for Life'. Considering this time it opens an album that has seen a re-discovering of what made Owens' music so great in the first place perhaps – just maybe – this chord has somehow managed to say even more.