Listen:
FFS stream self-titled debut album in full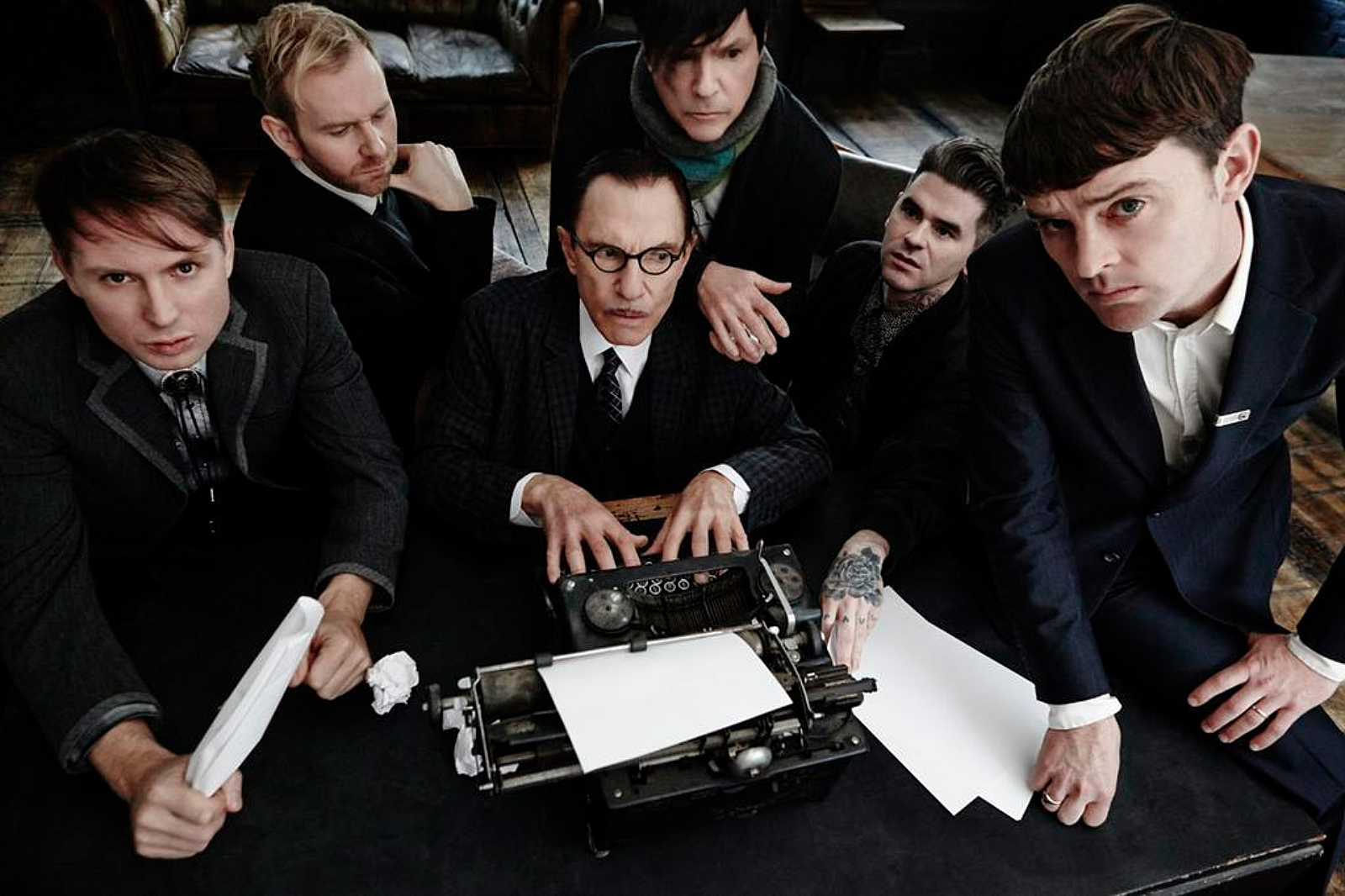 Franz Ferdinand and Sparks supergroup release 'FFS' next week
FFS - the Franz Ferdinand and Sparks supergroup - are streaming their self-titled album in the US.

Ahead of its release on 9th June via Domino Records, 'FFS', the debut album from the two acts is the result of a collaboration they have worked on since 2004, and is now available to hear via NPR's 'First Listen' service.
'FFS' features the singles 'Johnny' Delusional', 'Collaborations Don't Work', 'Call Girl', and 'Piss Off', the lead single shared at the beginning of 2015. To support the album release, FFS will begin a tour across the UK and Europe this month. Catch FFS on the following dates:
JUNE
16 Glasgow, The Art School (SOLD OUT)
19 Montendre (FR), Free Music Festival
20 Ruoms (FR), Aluna Festival
22 Zagreb (CR), Inmusic Festival
24 Brussels (BE), Ancienne Belgique
26 Paris (FR), Bataclan (SOLD OUT)
24-28 Worthy Farm, Glastonbury Festival
29 London, Troxy
JULY
01 Cologne (DE), Gloria
02 Amsterdam (NL), Melkweg
04 Bobital (FR), L'armor A Sons Festival
05 Lyon (FR), Transbordeur
07 Genova (IT), Goa Boa Festival
08 Zurich (SW), Summer Odyssee
10 Trencin (SL), Pohoda Festival
11 Barcelona (ES), Cruilla Festival
16 Catania (IT), Zanne Festival
18 Lisbon (PO), Supe Bock Super Rock
19 Spain, Benicassim
AUGUST
20 Lausanne (SW), For Noise Festival
21 Hasselt (BE), Pukkelpop
22 Biddinghuizen (NL), Lowlands Festival
24 Edinburgh, Edinburgh International Festival (SOLD OUT)
25 Manchester, The Albert Hall
28 Paris (FR), Rock En Seine
SEPTEMBER
03 Treviso (IT), Home Festival
05 Roberto (IT), We Are Next Festival
10 Copenhagen (DK), Tivoli Koncertsal
12 Berlin (DE), Lollapalooza
For ticket availability and further details, head to the official FFS website here. Listen to 'FFS' via NPR's 'First Listen' service here.
'FFS' tracklist:
1. 'Johnny Delusional'
2. 'Call Girl'
3. 'Dictator's Son'
4. 'Little Guy from the Suburbs'
5. 'Police Encounters'
6. 'Save Me from Myself'
7. 'So Desu Ne'
8. 'The Man Without a Tan'
9. 'Things I Won't Get'
10. 'The Power Couple'
11. 'Collaborations Don't Work'
12. 'Piss Off'