Between the sheets:
Roommates: The strange beauty of bedroom recording
DIY heads into the do-it-yourself studios of Oscar, Jimmy Whispers & more to find out what makes them tick.
As a kid, it was always convenient to whip-out the old 'messiness stimulates creativity' argument to ward off lurking parents hungry for a tidy bedroom. Though, having said that, it was pretty hard to justify how a community of coffee mugs large enough to make a homemade tea-cup ride was doing wonders for your homework. Musically, though, it has some pretty clear advantages; after all, there's a whole genre essentially built around the bedroom as a home-studio.
The fact is – regardless of what comments your parents may have shot-back – bedrooms can stimulate creativity, and produce some pretty cool sonic results. Most of these artists are obsessive with their recording, crafting intricate tracks while also retaining a beautiful lo-fi charm to their sound. Best is the intimacy that recording in a bedroom brings; occasionally you'll be able to hear a botched take, voices from another room or a duvet readjustment. With this in mind, we asked a few of our fave bedroom artists for their thoughts on – err – fisticuffs with saxophone teachers, wild bedroom terrains and having a good old sob when everything goes pear-shaped.
JIMMY WHISPERS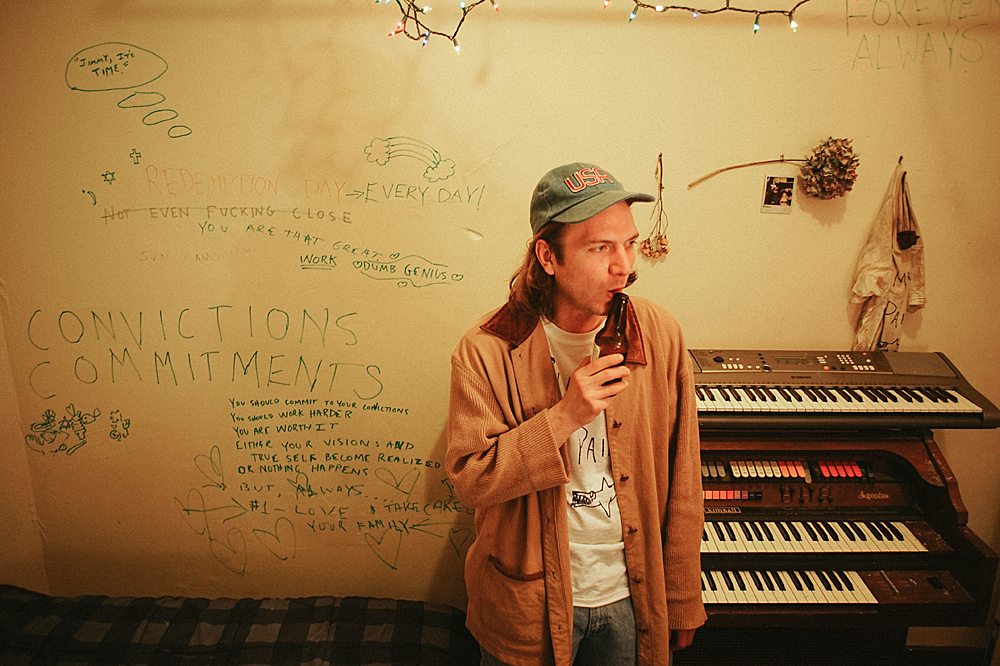 Photo: Alexa Viscius
'COMING IN AT SIX-FOOT-NOTHING / THE GREATEST BEDROOM POPPER / POPPERS / IN THE TRI-STATE AREA… JIMMY WHISPERS!' proclaims Chicago slacker Jimmy Whispers at the beginning of 'Summer of Pain', like the start of some twisted opening for a boxing match. Everything about his music is typically bedroom-based; quirky little spoken-voice parts, a whole lot of reverb and a sense that summer will last forever. Musically, everything is really, really simple; kooky organ hooks, understated vocals and drum-machine percussion, creating a minimalist feel that gives everything acres of breathing space. 'I Get Lost In You In The Summertime' is a great slice of surf-pop while 'Keeping Me High' is so bedroom-pop you can smell the unwashed duvet. Interestingly, there's not a whiff of a guitar to be heard; but, to be honest, that just adds to the lo-fi, lo-budget charm of everything.
When a recording's screwed up I: Keep going, there are no mistakes.
I like recording in my bedroom because: It's easy and simple, my pace, my time.
The worst time a recording got interrupted was when: There are metal pipes on the ceiling that clank all the time. It drives me crazy.
ONLY REAL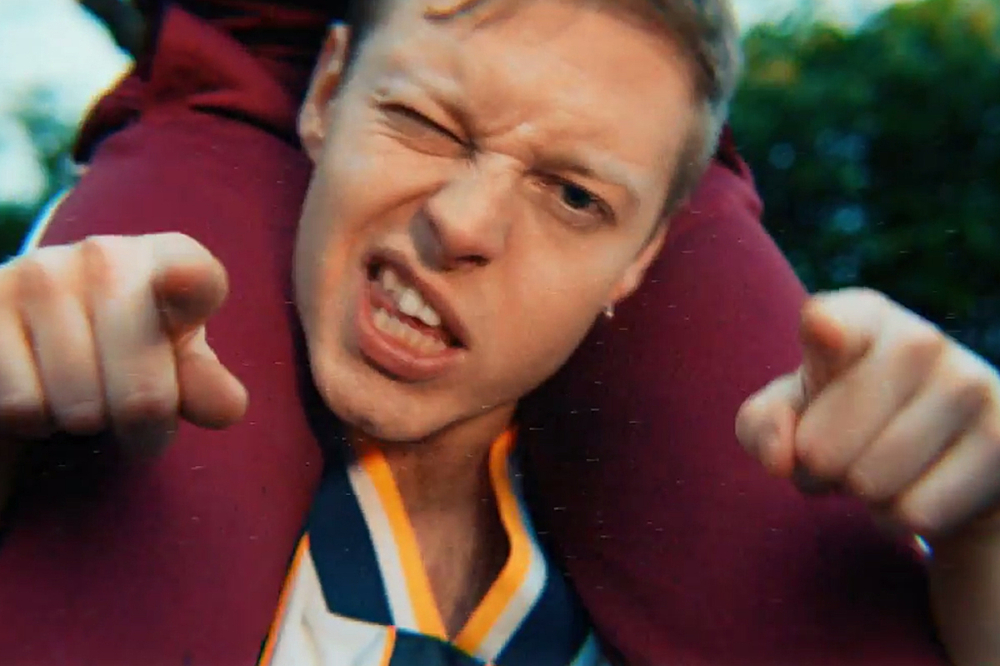 Niall Gavin – known through his rap-rock fusion as Only Real – is one chilled-out guy. Everything about his aesthetic and sound is so laid-back it's almost vertical; Hawaiian shirts, a serial addiction to cereal and baggy '90s vibes. It's true that his debut album 'Jerk at the End of the Line' - released earlier this year – sounded much fuller in its coat of studio sheen. But there's still something more charming than a bowl of lucky charms about his earliest stuff, which was recorded in his bedroom and made into the EP 'Days in the City'. It's all about youthfulness and summer-vibes, and his work is characterised by a chorus-filled, jangly air gained from a modest recording set-up. From the lo-fi hooks on 'Punks and Potions' to the buckets of reverb on 'Get It On', everything is not only oodles of fun but also refreshingly intimate. 'Graduation', say, feels like it could have been recorded in next door's bedroom (it well could've been, if your neighbour's called Niall), and 'Lemonade' is a fizzy can of chill with its playground rhymes and heady drums.
The first instrument I bought was: My Mum and Dad bought me a saxophone when I was about 10 but I got in a fight with my teacher and I banged him out. So I got asked to leave… he shouted at me and said I sounded like a foghorn in my second ever lesson.
The worst time a recording got interrupted was when: When I'm singing and people come in and check I'm ok because they think I'm crying.
My bed is: In there somewhere… I'm pretty sure.
OSCAR
Oscar's music is like a multi-coloured lilo washed ashore on a sunset beach; super-chill, summery and a burst of fresh air. It's all about deeply-delivered vocals and jangly guitar hooks to make poppy tunes filled with bedroom goodness, washed-down with album art that is always awesome (it's either full of cat images or crayon scribblings, which are two of the best things in the world). The great news is that the London bedroom-popper has just announced a new 'Beautiful Words' EP slated for release in June, generously stuffed with five new tracks including the titular track, which is a big-chorused, synth-driven slice of sunshine. Equally good is his earlier release 'Daffodil Days', which has a guitar hook so sugary that it would make Jamie Oliver swoon with glucose-induced guilt. Everything the guy does epitomises the bedroom-pop ideal; the tracks are airy but lo-fi, simple but beautiful; and always more fun than you can shake a metaphorical stick at.
The worst time a recording got interrupted was when: I was right in the middle of a track and my door bell went off. I ran to the window to see who it was and got so excited to see my friend that I pull the window back so fast that it completely cracked the glass. I looked down and there was a ukulele wedged between the glass and the window frame.
I like recording in my bedroom because: There is a freedom, an intimacy, and a voice in my room. The walls, the windows, the acoustics - they all swill together and become the DNA of the sound. Because it's second nature. Because you're worth it.
The swankiest bit of kit I own is: My beautiful Mini Moog. It's an original from the 1970s and it was handed down to me like a gift from synth heaven.
TWIN PEAKS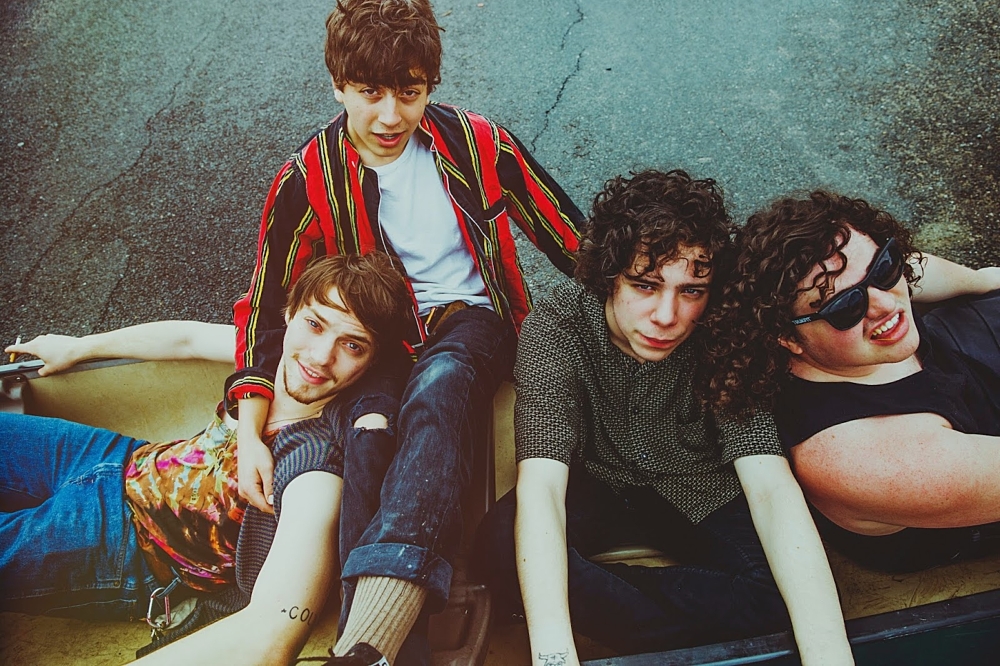 Last year's LP 'Wild Onion' was barrels of garage-rock fun; each helping of the sixteen track feast is stuffed with fuzzy hooks and vintage tones. What's even better, though, is the Chicago band's decision to release 'Wild Minds' for free; a symmetrical album which some of the demos that created the album. Each rough version was made in the bedrooms of different band members, and glows with an eight-track rawness to it. 'Making Breakfast' is a chilled-out acoustic jam, rather than a frenetic piece of garage-rock; 'I Found a New Way' is sandpaper-rough and 'Mind Frame' becomes a cute Lennon-y piano demo. It's a pretty good advert for the beauty of bedroom recording, and how hastily recorded versions can be turned into a polished album. But, at the same time, it also shows that sometimes the demos can sometimes be even better than the mastered, studio-produced versions; highlighting the power of a bashed-up recorder and a ton of echo.
(Cadien Lake James, Twin Peaks' frontman and guitarist)
I like recording in my bedroom because: Cadien is the king of home recording.
The first instrument I bought was: A trumpet because horns are the most diverse and solid instrument.
My favourite time to record is: When everyone is loose and not focused on laying the best track down…when the tape is rolling and no one even knows.
LOIS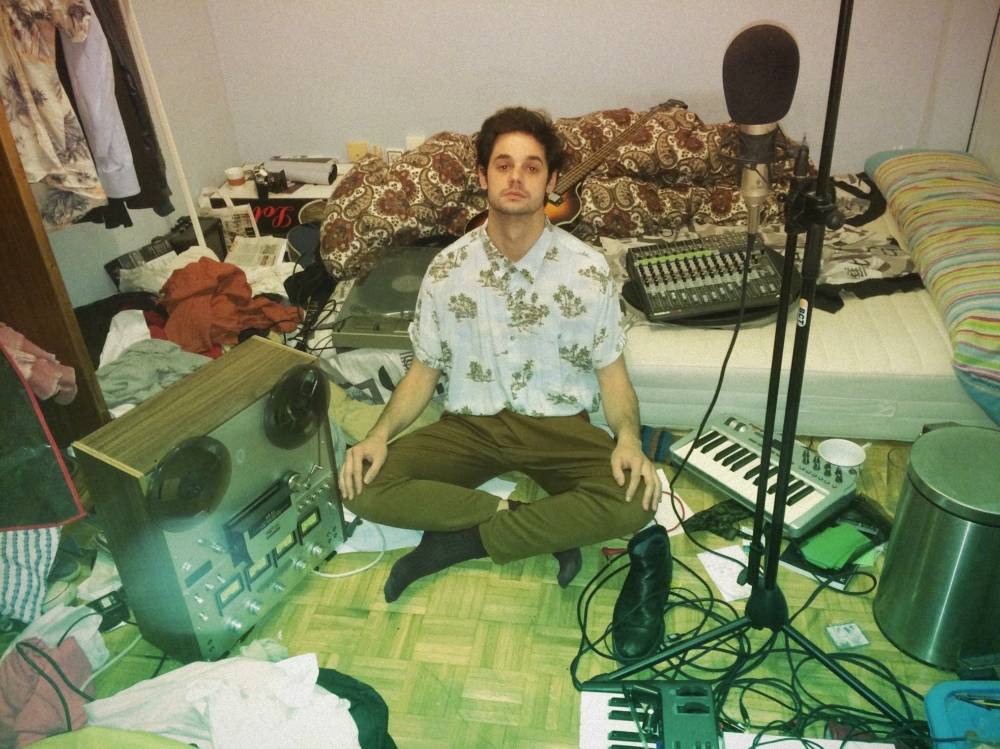 Part of the musical Spanish Armada heading to all nearby sonic shores, Lois is pant-wettingly exciting. The Madrid singer is all about a 'wrong guitar' sound; using cheap tones to create a warped and haunting style. Mix this with a Nick Cave meets Morrissey croon, and you've got a really interesting sound going; even if he's only released two songs so far. Aptly titled 'Bedroom Recordings', the two-track release is packed full with enough reverb to take-out a small goat, with both 'Before You' and 'Behold (our grandeur)' being as beautifully sparse and airy as a bathtub filled with whipped cream.
My favourite time to record is: At late night - my neighbours disagree.
I like recording in my bedroom because: Everything becomes intimate and I can be truly alone.
The worst time a recording got interrupted was when: While recording 'Bedroom Recordings' the tape broke when I was finishing the last take, so cry a bit and start over, all over again…

Get your copy of the latest issue