Album Review
Sauna Youth - 'Distractions'
4 Stars
The London four-piece deliver an utterly incensed and highly intelligent second record.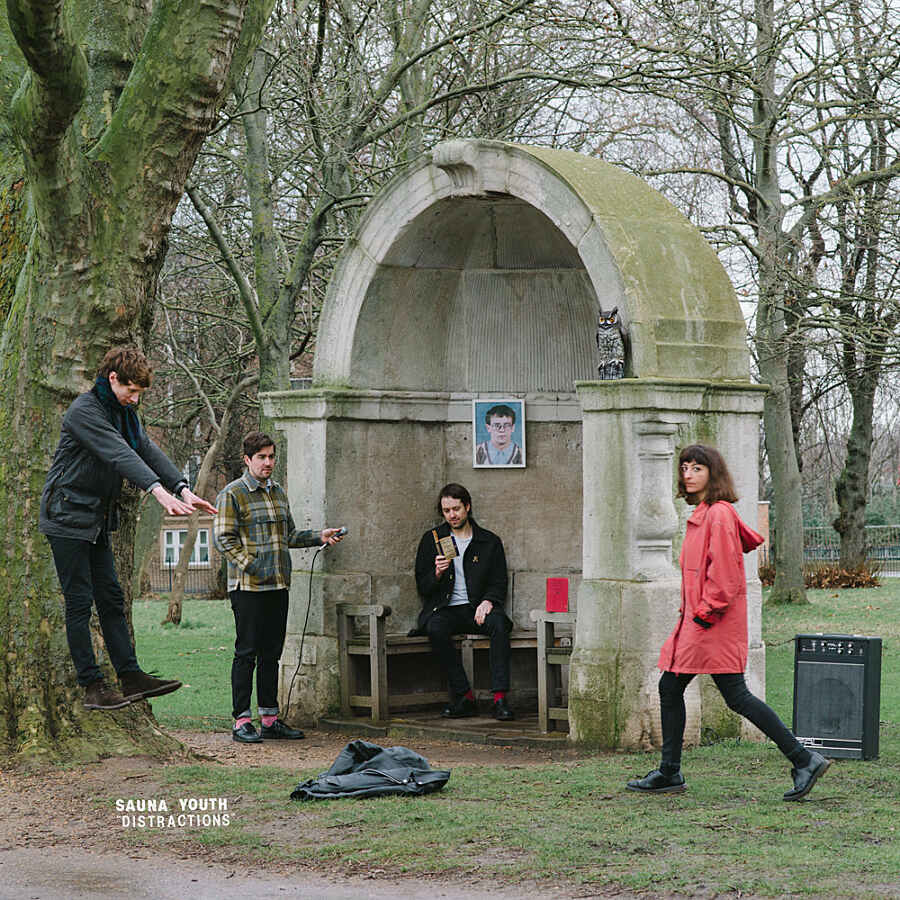 Since the release of their first LP 'Dreamlands' in 2012, Richard Phoenix, Jen Calleja, Lindsay Corstorphine and Christopher Murphy have become, as proclaimed by the group themselves, the "ultimate form" of Sauna Youth. Having developed a distaste with modern life and the "technology age" as we know it, the group return with their second record and a point to make.
'Distractions' is a tense and utterly incensed record, a controlled racket that doesn't hang around for a second longer than it needs to. 'Transmitters' is a bruising combination of rolling percussion and Corstorphine's stabbing discords, Phoenix and Calleja providing riled statements of vehemence and discontent. 'Monotony' rallies a repetitive notion into an antagonistic shot at mundanity, while the electric bass progression that builds into 'Modern Living' is stripped bare in its production and is left feeling especially vibrant for it. Each track is an unrelenting blur of angular punk, using creative ability as a tool for delivering suitably vital expression.
What makes it all even more engaging is the fact that across the record are certified compelling singles. 'Distractions' is filled with subtle hooks that allows the record's message to shine, an antithesis to the pedestrian life that Sauna Youth challenge. 'Abstract Notions' is a barbed diatribe at conformity, glowing under Phoenix and Calleja's quick-witted spit at censorship, whilst 'Try To Leave' matches a wire-thin guitar hook with harmonies that dream in escapism, forever brought back to earth by lifes obstacles.
'Distractions' is a highly intelligent, subtle and thoroughly immersive record. Each hook and strained vocal witholds a considered approach that is testament to the brittle nature of the music that Sauna Youth create. The record begins as it could finish, 'End Loop' typifying life stuck on repeat, displaying the cleverness in their delivery before they've even begun.