Listen:
Refused perform 'Elektra' & cover Black Flag's 'My War' in BBC Radio 1 session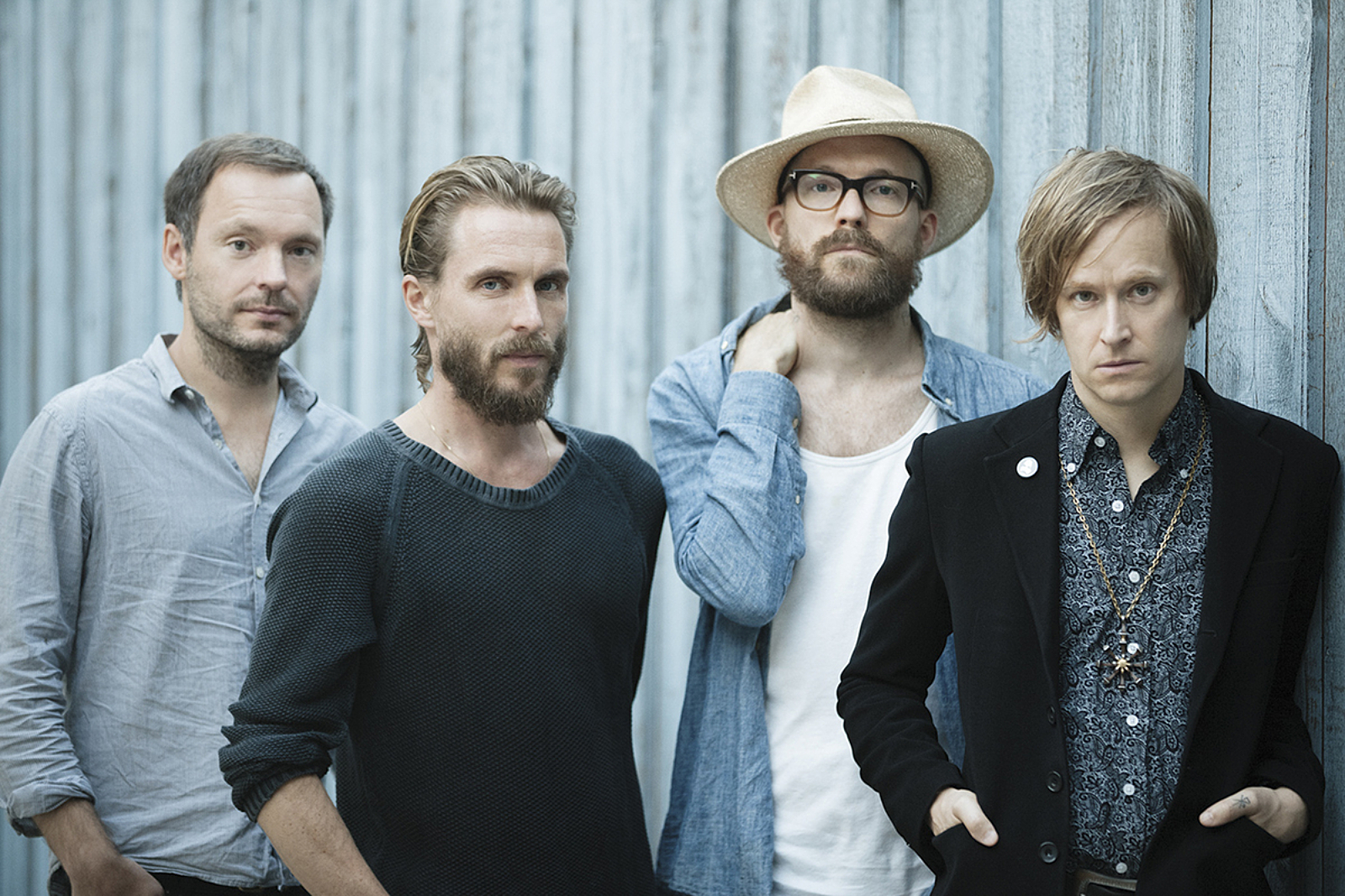 The Swedish four-piece returned from their US tour to perform the five-song session at London's Maida Vale.
It's been a bit of a whirlwind for Refused recently. Ever since announcing the release of their new album 'Freedom', the band have been all-go and that's more than true for their most recent schedule.
Fresh from finishing their US tour in Washington just a handful of days ago, the quartet hopped on a plane and flew straight into London to perform a session for the Radio 1 Rock Show at Maida Vale yesterday (Sunday 7th June).
Running through five tracks and ignoring their jetlag, the band performed both of their new offerings 'Elektra' and 'Françafrique', as well covering Black Flag's 'My War' and diving into renditions of older tracks 'Rather Be Dead' - as taken from their 1996 effort 'Songs to Fan the Flames of Discontent' - and 'Summerholidays vs. Punkroutine', from 'The Shape Of Punk To Come'.
To listen to 'Elektra' and their take on 'My War', head to the BBC Radio 1 website, and go to the 1.17.00 mark, and pick up the remaining tracks from the session during the final hour of Daniel P. Carter's show from 2.16.00 onwards.
Refused will release their new album 'Freedom' - their first in seventeen years - on 29th June through Epitaph Records.
The band will also be returning to the UK later this year to perform live at Reading and Leeds festivals.
AUGUST
28 Leeds Festival
30 Reading Festival