Live Review
Death Cab For Cutie, Shepherd's Bush Empire, London
8th June 2015
A band finally fully ready to leave behind their former throne at emo's peak.
The ornate walls of Shepherd's Bush Empire are the perfect enclosure for Death Cab For Cutie. Strolling on stage to the sounds of birdsong, as the shimmering opening to 'No Room In Frame' takes flight, the group highlight every intricacy that's made theirs such a devoted following.
"We're gonna be here for a while… talk about some feelings," smirks frontman Ben Gibbard as he dives into the mammoth two-hour set, spanning the dustiest corners of Death Cab's discography. "This song is on our very first tape," he teases before 'President Of What?', which is beefed up to sit comfortably alongside cuts from this year's 'Kintsugi'. That swelling of stature defines the evening, Jason McGerr in particular - a drummer who's built his style on intricacies and delicate touch - sitting behind a kit that makes every roll sound like an avalanche.
That's not to say that these 'small' shows (the group's first in the UK since 2011) lack intimacy, the simple plucked acoustic lines of 'Title and Registration' and the customary deafening singalong to 'I'll Follow You Into The Dark' marking delicate moments amongst all the bombast. But with their latest incarnation, Death Cab have crafted themselves into a roof-shattering rock band, finally fully ready to leave behind their former throne at emo's peak.
New guitarist and keyboardist Dave Depper is invaluable, tightening Death Cab's various screws to add both a warped new solo and a honey-slick harmony to 'Crooked Teeth', and in doing so grant the band yet more new meat on the bones of their coy old material. It all peaks with a hypnotic and barbed rendition of the eight minute 'I Will Possess Your Heart' twisting its knotted bassline into progressively tighter spaces.
While these smaller shows allow Death Cab For Cutie the cosy atmosphere to tinker with their latest incarnation (and Ben Gibbard the chance to joke with the audience about how his M&S sandwich worked out at about "two-hundred and seventy dollars"), tonight really shines with the promise of future stages. Closing with a heart-swelling 'Marching Bands Of Manhattan' and a rendition of lovelorn ballad 'Transatlanticism' the size of the ocean it laments, they depart Shepherd's Bush tonight with that mammoth November Brixton date looking like little more than a single stone in their ever-increasing path.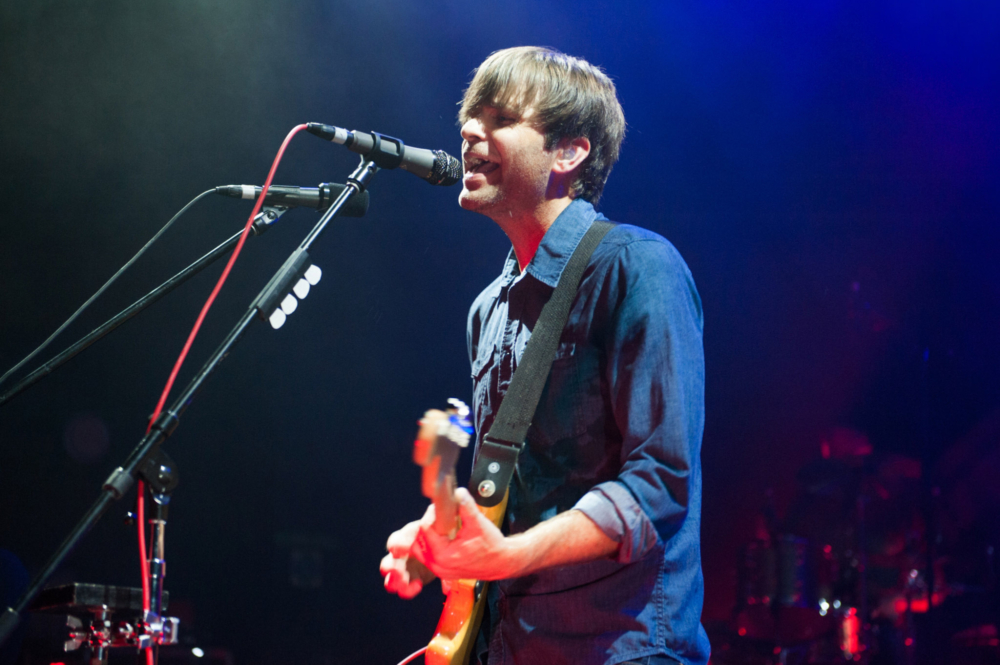 Photos: Sarah Louise Bennett

Get your copy of the latest issue