Watch:
PINS share video for 'Everyone Says'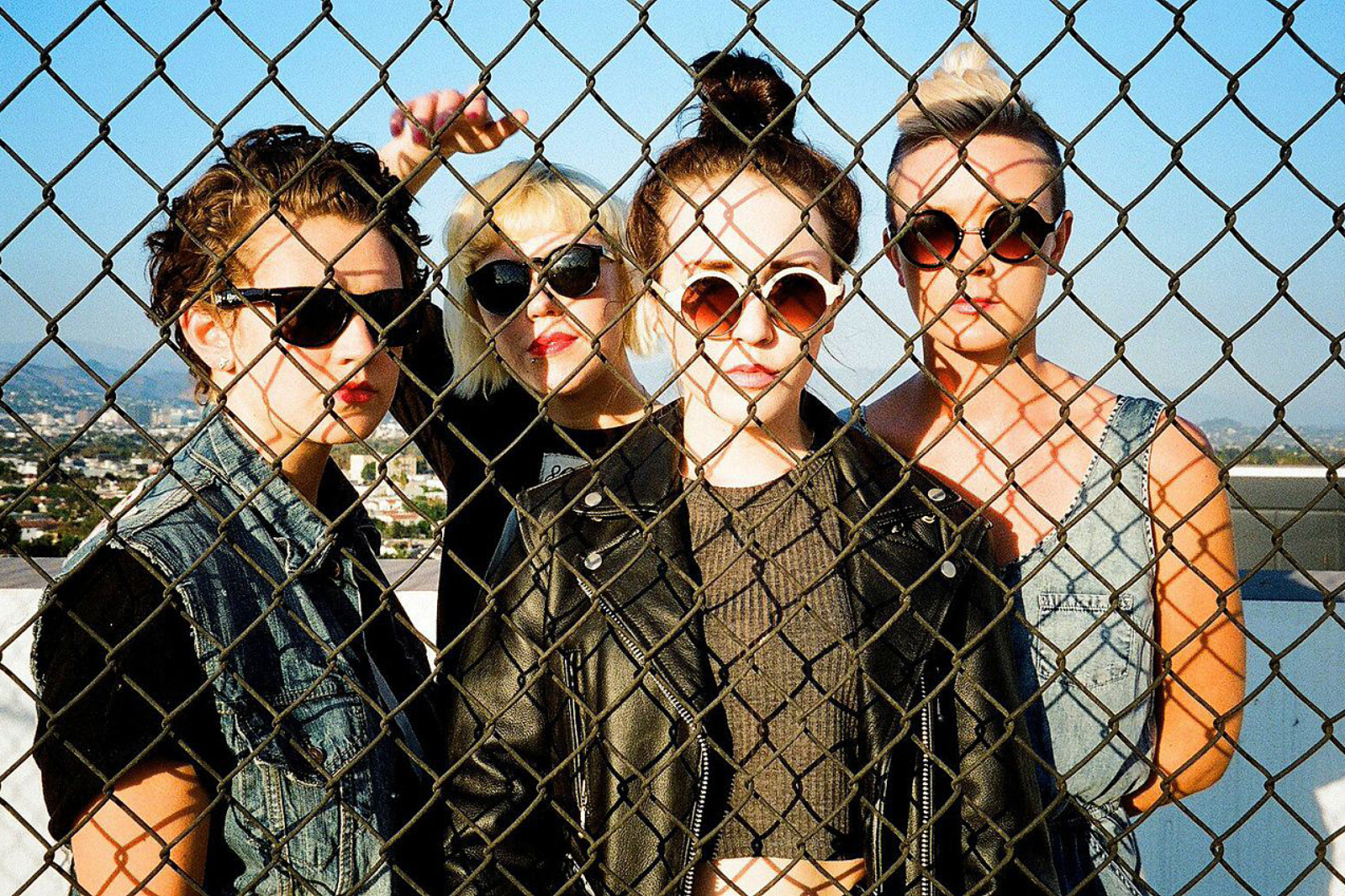 Straight out of the '50s, 'Everyone Says' is all about overcoming the dark days.
Manchester five-piece PINS have shared the video for 'Everyone Says', taken from their second album 'Wild Nights'.
Shot by PINS guitarist Lois Macdonald in crackly and darkly glamorous '50s style, the video revolves around battling sadness. As the star takes long, flowery bubble baths, drinks large glasses of red wine and lies sorrowfully on her bed, things feel dim and bleak.
Speaking to The New York Times, PINS lead singer Faith Vern said the video is about "someone really upset and contemplating whether they wantedto live. By the end of it we wanted it to look like they were reborn and survived."
'Wild Nights' is out on now via Bella Union and was recorded in Joshua Tree at Rancho De La Luna, with Dave Catching and Hayden Scott.
PINS have just finished a spell of dates supporting Drenge and Wire, and are now embarking on a North American Tour. Full dates here.
Check out DIY's verdict of 'Wild Nights' here and watch the video for 'Everyone Says' below.