Listen:
Refused showcase new track 'Dawkins Christ'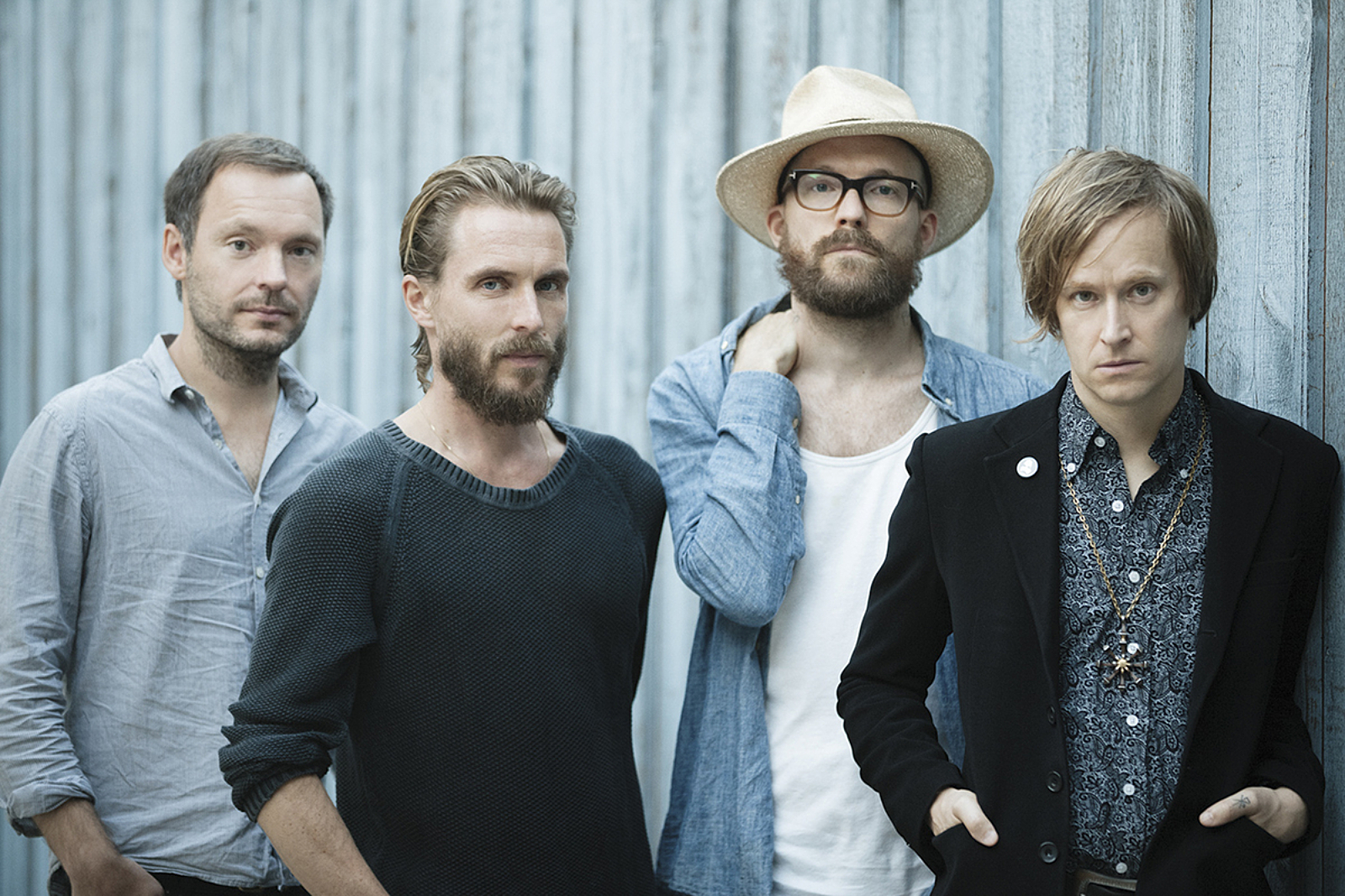 The Swedish four-piece have released their third cut from 'Freedom'.
It's safe to say that the new era of the Refused Party Program is in full swing (geddit?!) and now, the band have unveiled a third track to get taken from their forthcoming new album 'Freedom'.
Following on from the explosive 'Elektra' and taunting 'Françafrique', the Swedish quartet are now offering up the Stephen Dawkins-inspired 'Dawkins Christ'. Another pummelling effort from the band's first record in seventeen years, the track earned its debut on last night's BBC Radio 1 show with Annie Mac naming it the Hottest Record in the World during their Rock Week. It also follows on from their Radio 1 live session, which took place earlier this week.
The track gets taken from 'Freedom', which will be released on 29th June through Epitaph Records. The ten-track record was predominantly produced by Nick Launay (Public Image Ltd., Nick Cave, and Arcade Fire) while 'Elektra' and track '366' were both produced by Shellback, the mastermind behind massive hits from the likes of Taylor Swift and Pink.
Listen to 'Dawkins Christ' below and check out the album's tracklisting below the player.
1. Elektra
2. Old Friends / New War
3. Dawkins Christ
4. Françafrique
5. Thought Is Blood
6. War On The Palaces
7. Destroy The Man
8. 366
9. Servants Of Death
10. Useless Europeans
The band will also be making two live appearances in the UK this summer, when they play at this year's Leeds and Reading festivals on 28th and 30th August respectively.