Watch:
Refused reveal ominous new video for 'Dawkins Christ'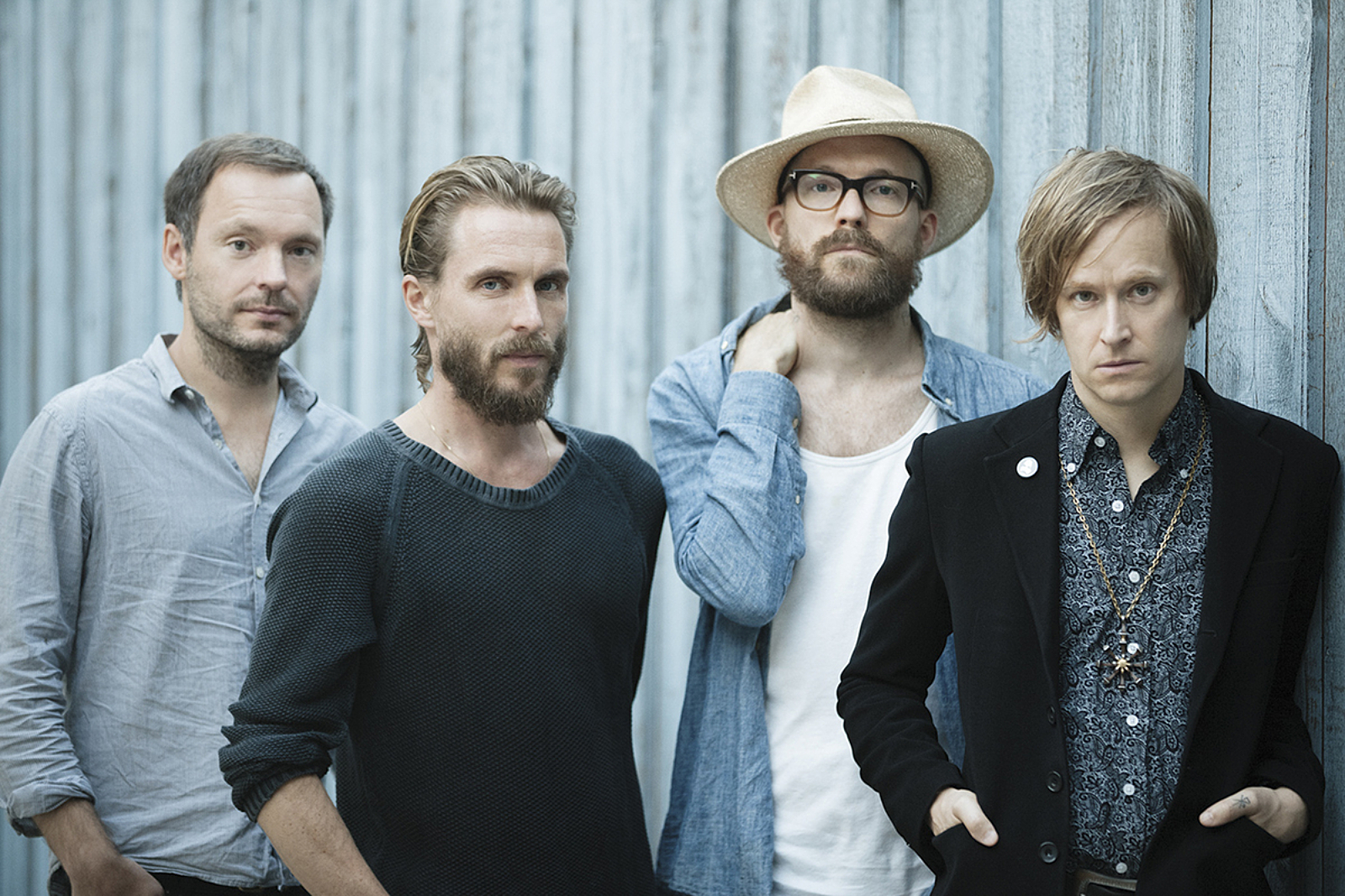 Religious imagery gets paired up with bubbling lava in the new clip to come from the Swedish quartet.
Just a few weeks away from the release of their first album in seventeen years, Refused have showcased a new video for 'Dawkins Christ'.
Inspired by evolutionary biologist Stephen Dawkins, there's not much secret about the subject matter of the track. So accordingly, the clip's imagery mirrors the song perfectly; from the swelling guitars being paired with scenes of flowing lava, whilst the explosive stabs of vocals are punctuated with religious iconography and ominous visuals.
The track - which was debuted on Annie Mac's BBC Radio 1 show last week - gets taken from 'Freedom', which will be released on 29th June through Epitaph Records.
The ten-track record was predominantly produced by Nick Launay (Public Image Ltd., Nick Cave, and Arcade Fire) while 'Elektra' and track '366' were both produced by Shellback, the mastermind behind massive hits from the likes of Taylor Swift and Pink.
'Freedom' tracklisting:
1. Elektra
2. Old Friends / New War
3. Dawkins Christ
4. Françafrique
5. Thought Is Blood
6. War On The Palaces
7. Destroy The Man
8. 366
9. Servants Of Death
10. Useless Europeans
Watch the video for 'Dawkins Christ' below.
The band will also be making two live appearances in the UK this summer, when they play at this year's Leeds and Reading festivals on 28th and 30th August.