Live Review
The Strokes, Hyde Park, London
18th June 2015
A welcome reminder of just how they reached iconic status.
Future Islands' Samuel T. Herring looks lost on the giant stage that's decorated with faux foliage in the middle of Hyde Park for this Barclaycard British Summer Time series of mini-festivals. He's still giving it his all, obviously – all high kicks, switching his vocal up for a guttural roar – it's no wonder the band are given a hero's welcome on their second visit here.
On a much smaller stage to the side – a co-opted bandstand hidden behind some (real) trees – Yak's Oli Burslem is making best use of his surroundings, using the structure's metal poles to play his guitar. It's an odd setting, one made even stranger by the time Gengahr come along, their impeccably luscious melodies unfortunately lost among even quiet chatter a few rows back in the not inconsiderable crowd.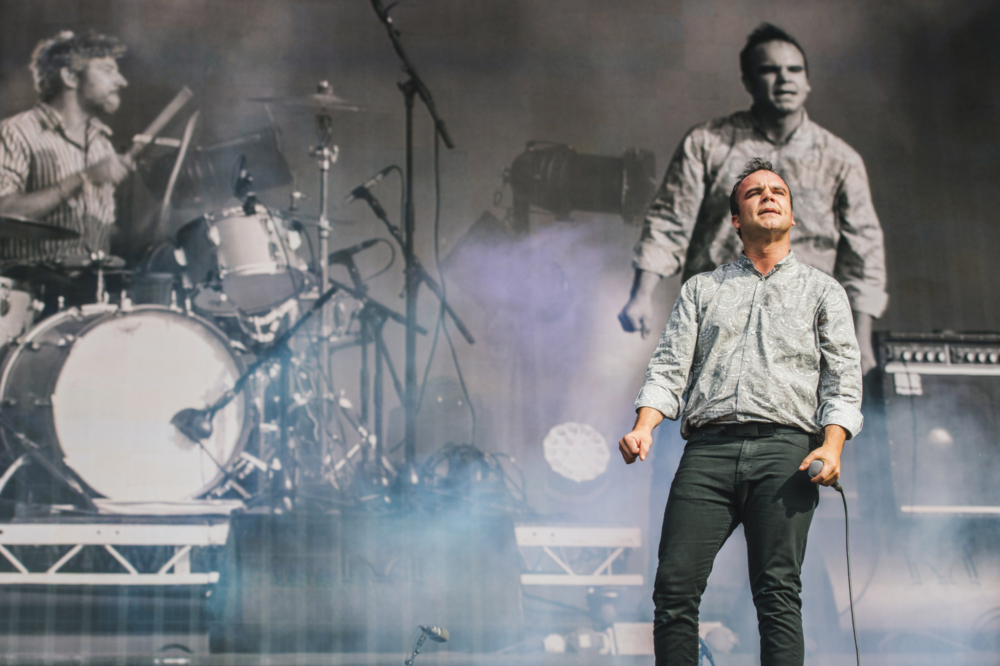 Is there anything Beck can't do? A headline set in anything but name – he sneaks in a pseudo-encore complete with outfit change – he's switching genre as quickly as he's galloping across the stage. The blissed-out acoustic of 'Blue Moon' and 'Lost Cause'; the hip hop-indebted 'Loser' and 'Qué Onda Guero'; the dirty blues stomp of 'Go It Alone' and 'Black Tambourine'; the funky pop of 'Sexx Laws' and 'The New Pollution'. And playfully – segueing in and out of Donna Summer's 'I Feel Love' from his own 'I Think I'm In Love'; mixing up 'Where It's At' with a harmonica break for oldie 'One Foot In The Grave' – if the youngest of those crammed-in waiting for the headliners were confused at the beginning – they're dancing now.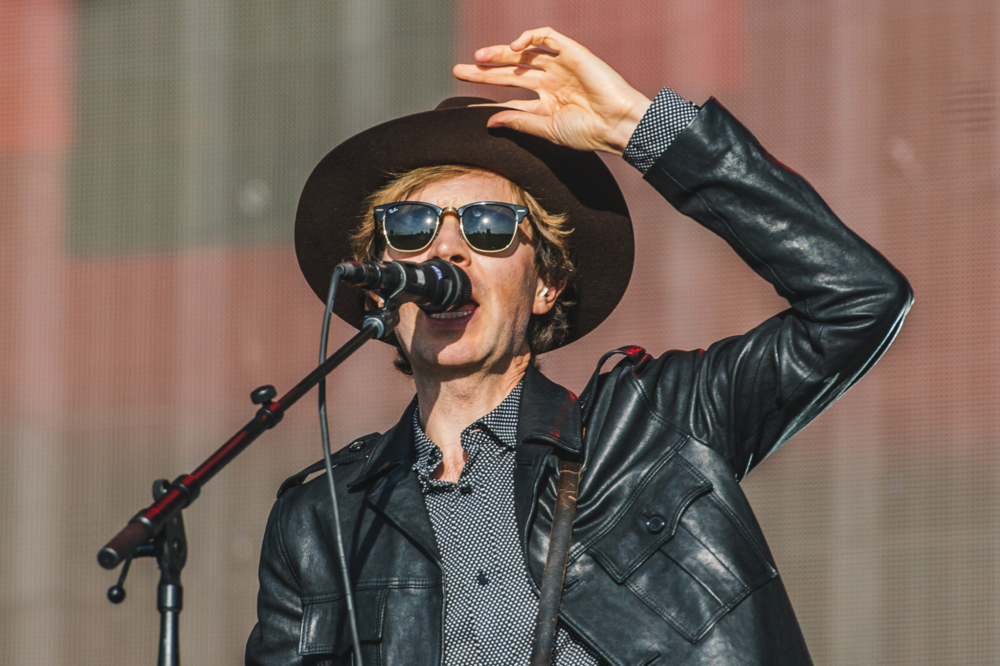 Julian Casablancas is talkative. Not simply breaking cover to mumble the odd song introduction or cursory 'thank you', but chatty. It's awkward, yes, but quite some feat for a man with a rep for remaining mute between songs. And if that wasn't enough – he grins, ear-to-ear, as The Strokes take to the stage in an unusually sunny Hyde Park.
It's in stark contrast to the last time the New Yorkers were in the UK – a somewhat lacklustre festival run in 2011 that had them looking as if they'd long given up. Yet tonight, as at last month's Primavera set, from the opening sounds of 'Is This It' to the closing notes of 'Take It Or Leave It', they're a joy to behold. Touching on material from throughout their fifteen-year existence – 'One Way Trigger' and 'Macchu Picchu' standing tall alongside 'Reptilia', 'Juicebox' and, naturally 'Last Nite' – their set a celebration of all things Strokes; a welcome reminder of just how they reached iconic status.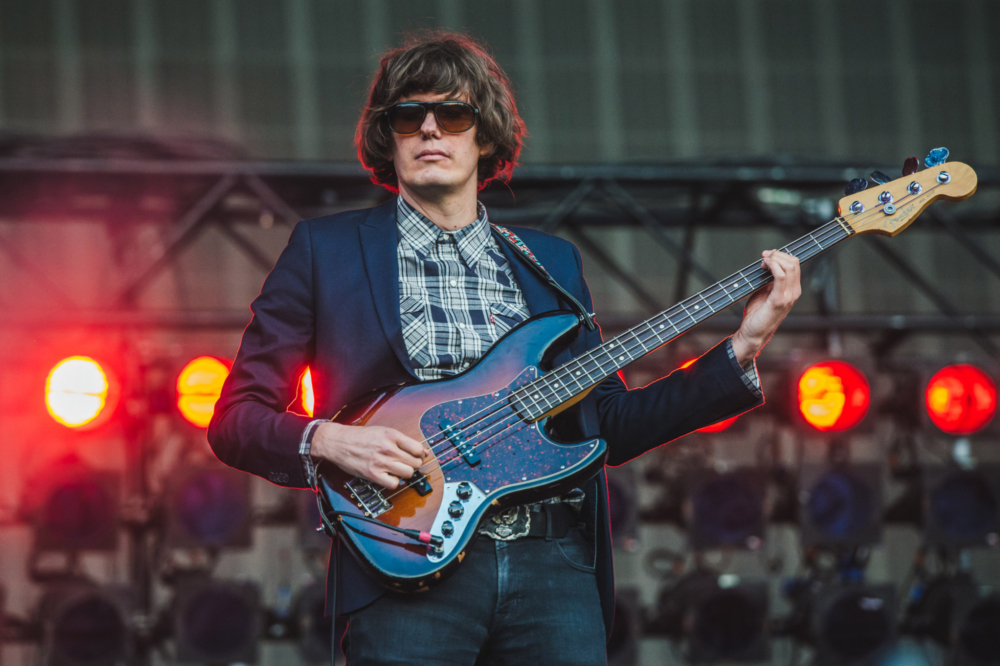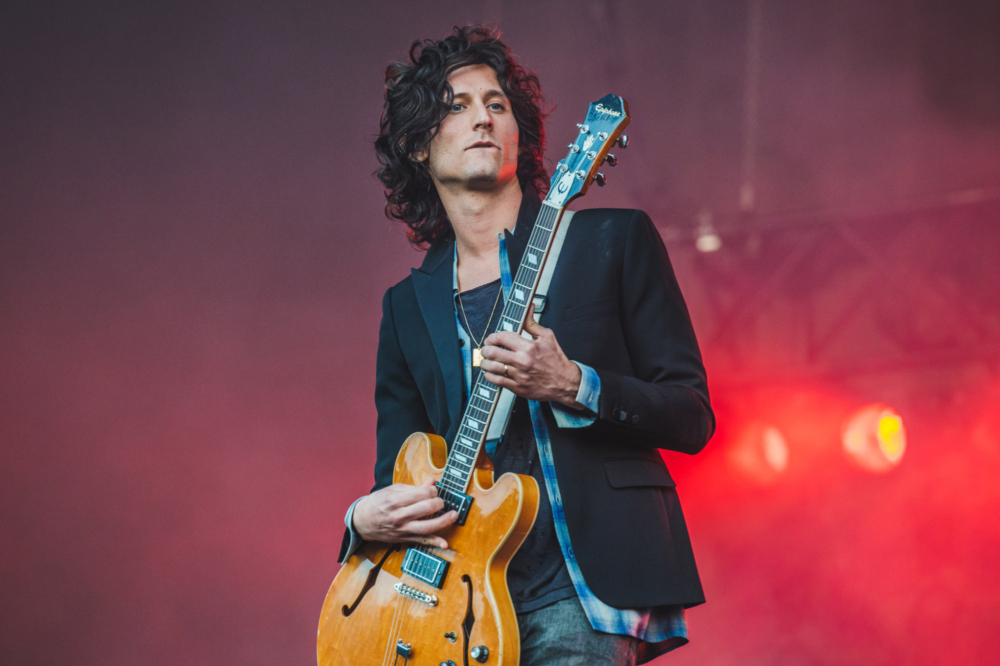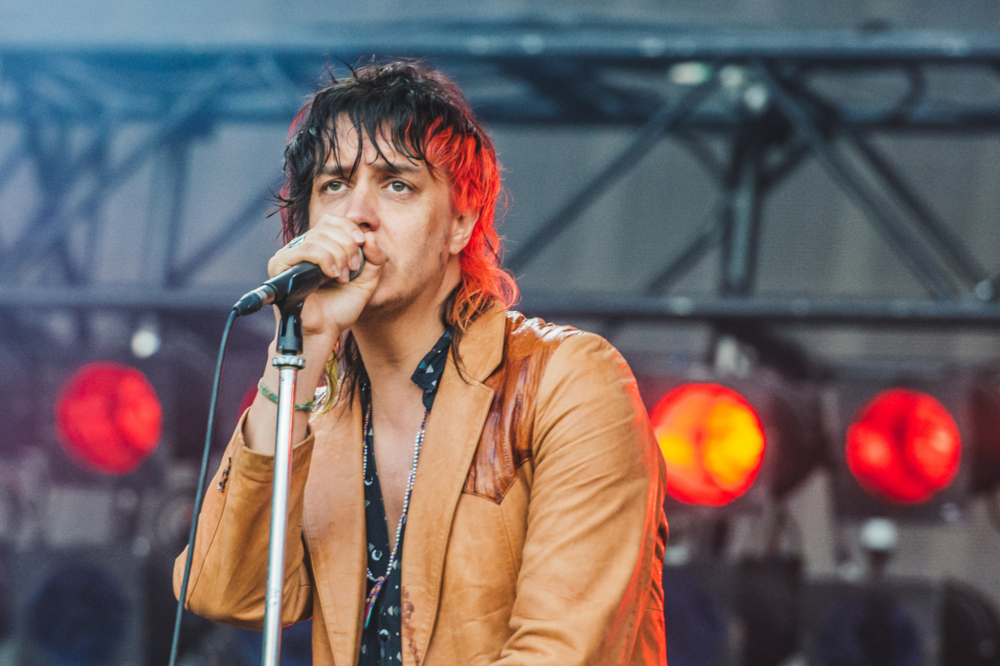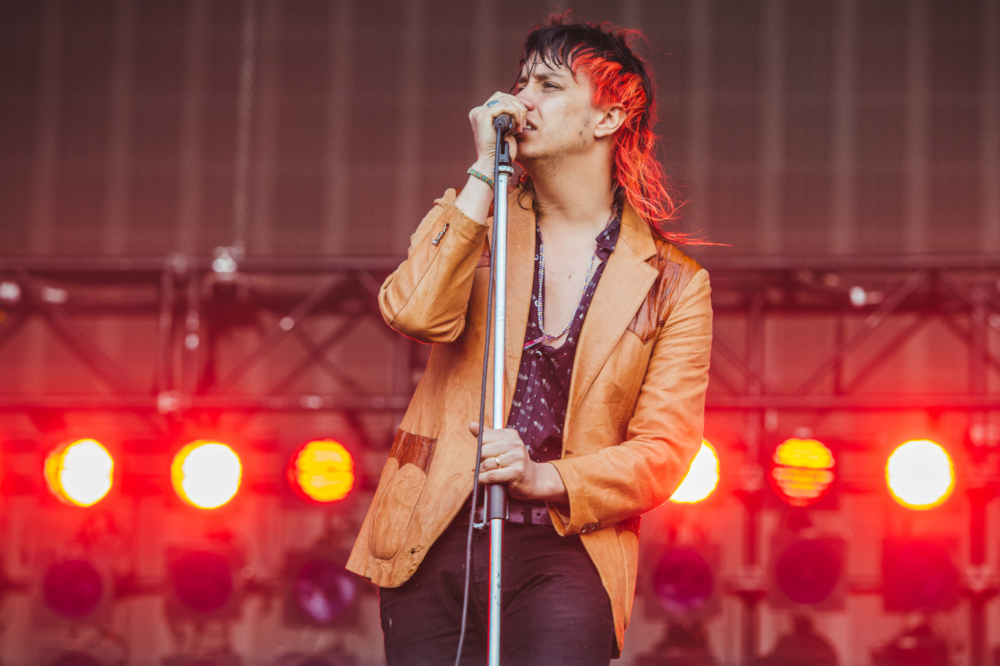 Photos: Carolina Faruolo

Get your copy of the latest issue