Tyler, the Creator posts extensive response to fans criticising his new album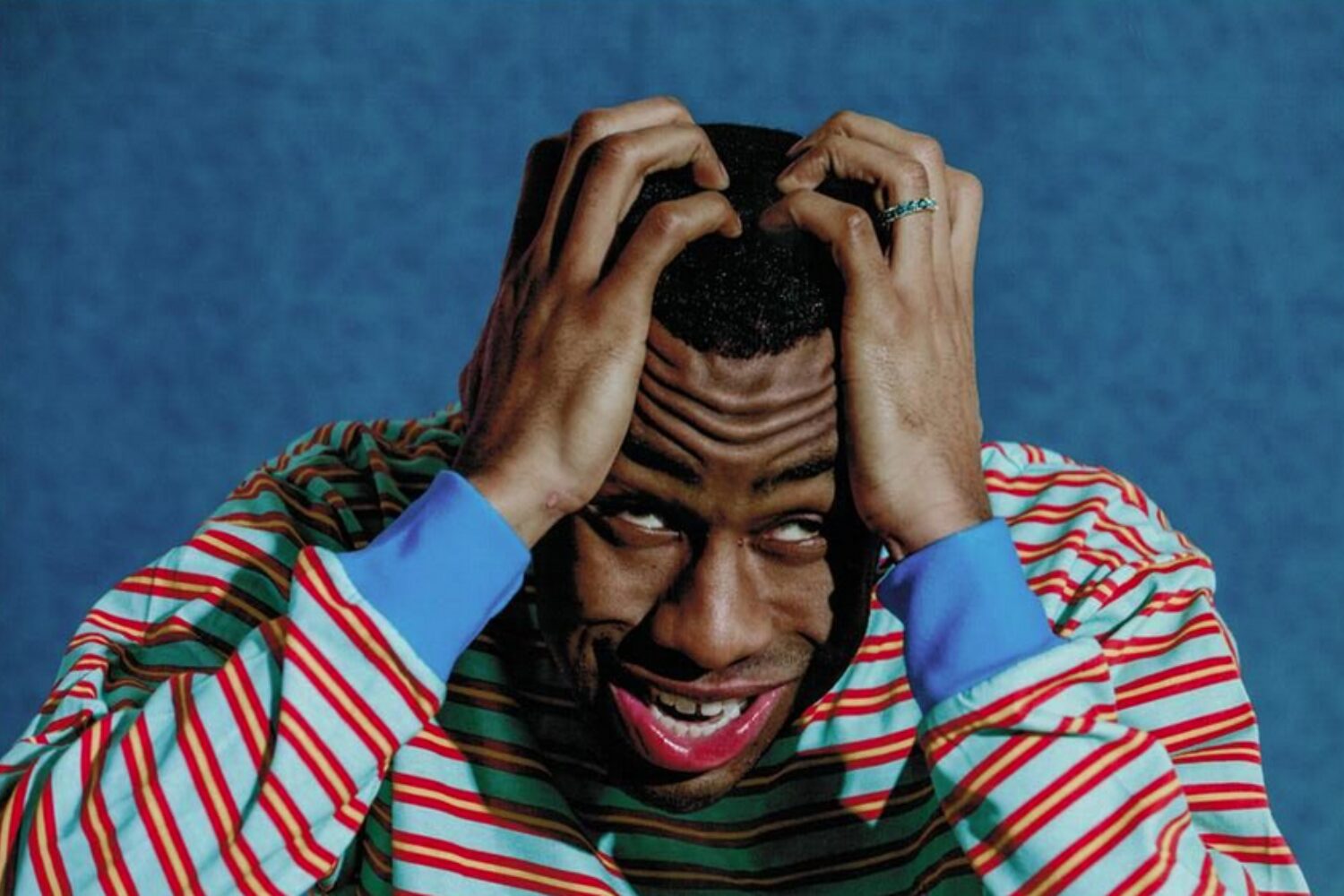 Long post discusses positivity, his beginnings and "spreading good vibes".
Tyler, the Creator has posted an extensive message, aimed directly at critics of his new material.
A couple of months on from 'Cherry Bomb''s release, Tyler addressed his conversion from negativity to being in a position of "spreading good vibes". He claimed he was trying to "give some confidence" to people with his recent output, and that "sometimes giving some people some hope can really push people to be great."
See the message in full here, with excerpts below.
"why cant i share my joy with the world? ohhh, it was cool when i was raping girls and telling you how sad i was on records, but when shit changes and im feeling great and i fuck with myself you cant deal with it? cause you cant relate? is that why? or maybe its my ego talking. idk know what it is, but after a while you realize you dont want to be around people who isnt positive, who isnt focused who dont want more. why would you want to be around someone is is a downer?
and i dont even mean depressed, i mean niggas who is always just fucking everyones mood up? everytime they talk its something negative? am i wrong cause i dont want that in my life? its crazy, all im doing is spreading good vibes and tryna give some confidence to people and at least telling them they can accoplish something. sometimes giving some people some hope can really push people to be great."
The fan also said he enjoyed Tyler's music most when he was rapping about "feeling depressed because he was stuck in a house arguing with his grandma," to which Tyler responded:
"dude, that was in 2011. its 2015, if he really thinks that 4 years later i would still be living on my dead grandmothers floor, and still be sad with all these amazing things happening around me, then he is stuck in 2011. and i dont mean that in a bad way, when you have a favorite artist, you tend to grasp onto an era, trust me i do that with artist that i love but i also know they grow and see new things and change and mature and all of that. im sorry that im not in the same place to talk about those things that were happening in 2011. i dont know what to tell you, my life is in a different spot right now and like on every album, i talk about whats going on in my life AT THAT MOMENT. shit, that would be sooo sad if i was making the same album over and over again."