Festivals:
Who are the headliners of the future? Festival organisers look ahead
With Florence + The Machine stepping up to the plate at Glastonbury, DIY speaks to the brains behind Latitude, Festival Republic and Bestival, discussing potential future headliners.
Does the UK have a headliner problem? Not too long ago, we had Glastonbury head honcho Michael Eavis saying that there are only 20 or 30 bands capable of heading his bill. A statement like this is bound to get a lot of alarm bells ringing. Are we running out of new headliners? Are we running out of great new bands entirely?
Of course not. Don't be silly, etc. Proving that the UK's festivals definitely don't have a 'headliner glass ceiling', the Eavis' have bumped Florence up into Glasto's top spot, with Emily Eavis even saying that the gig would "probably [make Florence] one of the biggest stars in the world." It's a brilliant call, demonstrating that if artists work their arses off (and some legs are broken), they can one day headline the world's greatest festivals. There's no question about Florence - she deserves this.
From Wolf Alice to Drenge to Young Fathers, there are so many artists creating incredible new music, putting forward their cases as the up-and-comers destined for main stages in the future. But which of these acts are capable of grinding their way up to, say, the very top of those infamous golden yellow Reading & Leeds posters stuck on kids' bedroom walls?

Lucas Fothergill spoke to bookers from three of the UK's major music festivals - Latitude, Reading & Leeds and Bestival - to find out. Latitude Festival's Natasha Haddad tips Laura Marling and Leon Bridges for future success. Melvin Benn gets really - really - excited about Young Fathers. And Rob da Bank goes for The Maccabees, losing his mind in the process and dismissing Wolf Alice. Not sure what he's been sipping, to be honest.
Natasha Haddad – music programmer for Latitude Festival
Looking at this year's Latitude lineup, is there anyone on there who you think could rise up the ranks to headline in the future?
Laura Marling. "She's an interesting one," says Natasha Haddad. Photo: Mike Massaro / DIY.
NH: Latitude prides itself on building headliners through the stages over the years at the festival. We've done so this year with Alt-J, who headlined the 6 Music two years ago and played the Lake stage the year before that. We did it the year before last with Foals, who had headlined smaller stages previously, and we did the same with The National. So it's something that's really important to us as a festival. Looking at artists that could go through this year and could move on - I think Laura Marling is an interesting one, and James Blake as well, depending on how the future album goes, and which direction he wants to head in.
The Vaccines are a band we've had on stages, and they're coming back to headline again the 6 Music stage, so in terms of progression, that falls in line with previous artists that have moved through the festival and onto the main stage.
Do you think acts lower down the line up, such as Drenge, could climb up the poster?
Yeah absolutely. I think their sound is a lot bigger with this album. Aside from Drenge, you then have artists like Royal Blood going out there and getting super high billing because they have the fans and people want the music, and want to hear them live. Young Fathers have already risen up through the ranks with us and could absolutely headline one day. We had them headline our smallest music stage, The Alcove (presented by DIY), two years ago. Then they came back and headlined the iArena last year, which is an amazing stage in the woods, and now they're coming back with a decent slot in the 6 Music tent. So absolutely, they can move up.
The same with Years & Years. They're phenomenal live, they're so much fun. With a band like that, it depends what their album is like. But with the music they've got out, the music is just super fun and reaches a lot of people. If they continue like that, I see no reason why they can't get booked high all around the country.
Are there any artists that you have had your eye on that has cropped up recently, who have real potential?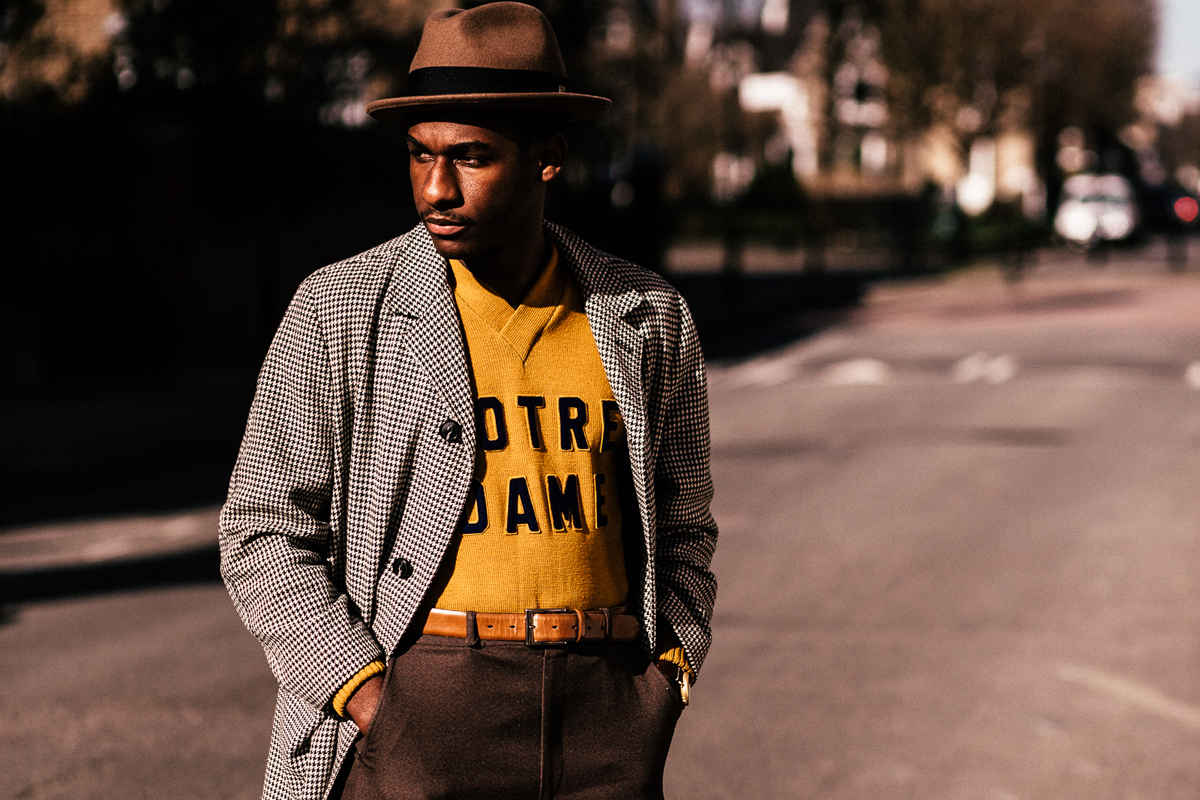 Leon Bridges. "I think he has a really strong future," says Natasha Haddad. Photo: Phil Smithies / DIY.
Leon Bridges. I'm massively excited for his shows; I think he has a really strong future. And then another band that I saw a week ago, called Algiers - I think they could put out a really strong record. There's a really strong voice behind it, they've got a lot to say. I think they could reach people that don't normally go to shows. They're a very cool band.
The same goes for Wolf Alice. They were trending nationally on Twitter just for announcing their Brixton show, and they've got their album coming out soon as well. Also, I'd love to have Slaves back next year. Finally, I think people should get down to see King Gizzard & The Lizard Wizard in the iArena as well, just for good times. Everybody dances. And finally, there's Caribou. They're a huge band, and they absolutely should be penultimate this year. They've headlined Field Day and their live show is tight as fuck. They've been going for years and they totally deserve it. I hope their next album projects them further. They're a phenomenal band. He's [Daniel Snaith] an incredible producer and writer. It's not been an overnight thing for him, and it's thoroughly deserved
Melvin Benn – Managing director of Festival Republic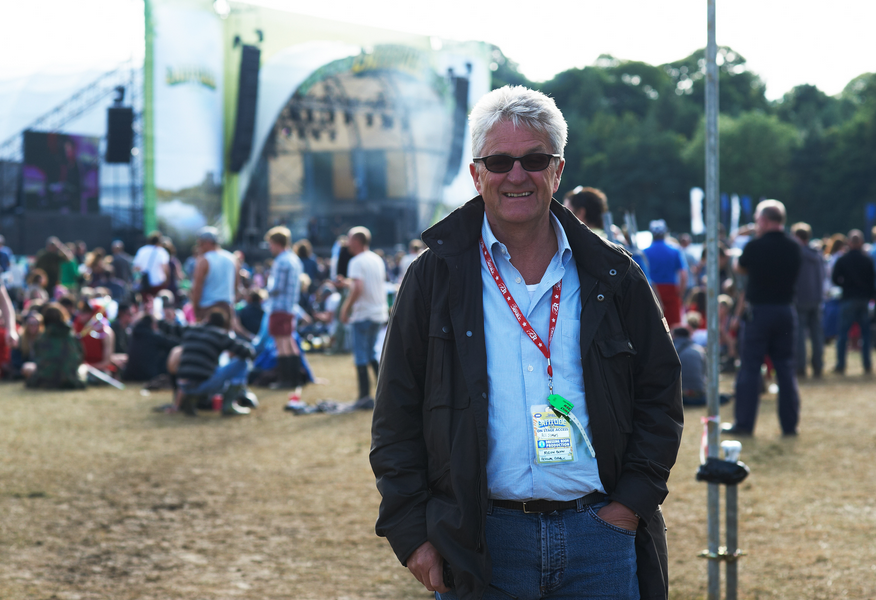 If we look at this year's Reading and Leeds line up, who do you think could be a future headliner?
MB: The three or four acts that, for me, are very obvious potential headliners in the future, and would very clearly be so, are the three penultimate acts on the main stage this year: Alt-J, Bring Me The Horizon and Kendrick Lamar. I think all in the future could come through as headliners.
Very clearly, the rates of adoption and belief in Royal Blood so soon out of the blocks, one would assume, at a point in the future -and that doesn't mean straight away - but Royal Blood seem to definitely have the capability [to headline]. Also, if you look at someone like Jamie T, I think he very clearly has an awful lot more songwriting in him and an awful lot more amazing music in him.
Are there any acts that you, personally, would love to see headline Reading & Leeds in the years to come?
Young Fathers. "They're not a band doing things that other people have done before... I have massive, massive belief," says Melvin Benn. Photo: Mike Massaro / DIY.
The best act that I've seen live recently are Young Fathers. I think Young Fathers are just incredible live. What's amazing about it is the energy, the passion, and the challenge of it not being just about guitars, the challenge of the songs. They're not a band doing things that other people have done before.
For me, [Young Fathers are] possibly the most exciting act to come out of the UK for ages, in terms of that starting end. Absolutely insanely good. Have they got the capability of rising to the top? Yes they have.
But, for instance, you can't play that high without a lot of material. Bands need to have songs and performances under their belt. It's very rare that an act comes through to headline that hasn't got two or three albums. Royal Blood are one of those exceptions. The Foo Fighters were one of those exceptions when they came through. But that is exceptionally rare. I have massive, massive belief in Young Fathers.
Rob Da Bank - Co-founder of Bestival
Who do you see as a future Bestival headliner?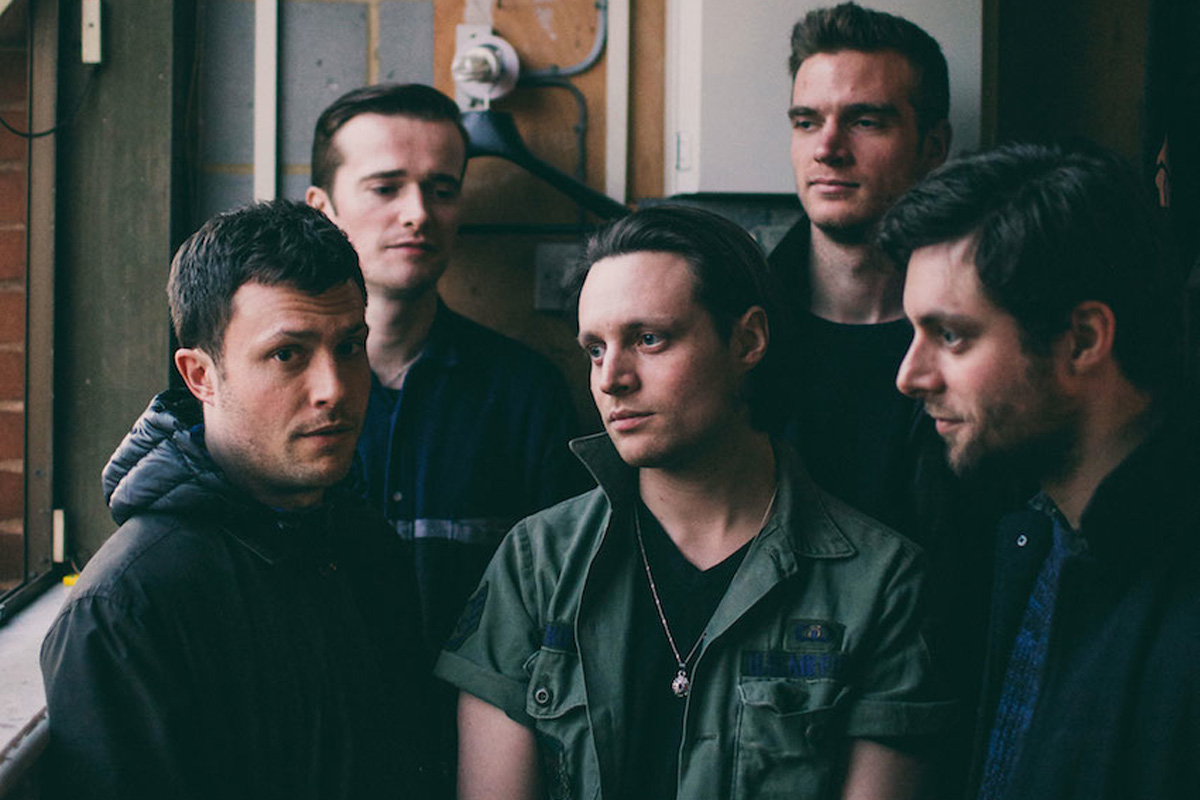 The Maccabees. "I want to be braver with our line up," says Rob da Bank. Photo: Pooneh Ghana.
The Maccabees would be a good one that I would happily have headlining. We had Foals last year, who headlined the Saturday night, and we had a lot of people going "ooo, do you think they're big enough blah blah blah". I want to be braver with our line up, so I think having a band like The Maccabees headline Bestival - obviously they've been around a long time, but I don't think they've done a big festival headline yet. So The Maccabees would be good.
I think Sam Smith is obviously big headliner material now; I mean the last 6 months have been insane. He'd be someone who could definitely headline Bestival.
Disclosure and Rudimental are others that could headline, I think. I mean, I could be really brave and say people like Years and Years or Kate Tempest, or stuff like that. But, realistically, I'm not sure they'll get to the level of headliners. I think, until someone's done at least one album, and they've got that track record going, it's difficult to tell whether they're going to be able to be a future headliner.
But, overall, I think my message is that I'm trying to be brave with younger headliners, sometimes, and I'm not necessarily using tried and tested headliners.
Where do you see the likes of Wolf Alice or FKA twigs in the festival ranks?
I love the idea of Wolf Alice headlining; I just don't think they will be big enough [Ed - What are you on about mate? This is Wolf Alice! Pfft]. If you look at The Maccabees, they must have been going ten years now. So, I think if Wolf Alice are still going in ten years, possibly even five, then potentially.
But this is nothing to do with my musical preference, because actually, I love Wolf Alice, and they've played Bestival, and I'd love to see them headline Bestival. I think they'll possibly get to second headline, or way up the main stage. But not sure about headliner.
I think FKA twigs has definitely got the musical talent. She's a very interesting artist. I think she's playing the Big Top here this year; they wanted to do that instead of the main stage. Some of these artists don't want to be outdoor main stage headliners.
Obviously, you're picking some very cool names here, and Adele is not in that same bracket, but Adele you know, she just point blank refuses to do any festivals. So some of those artists might not want to be a main stage headliner.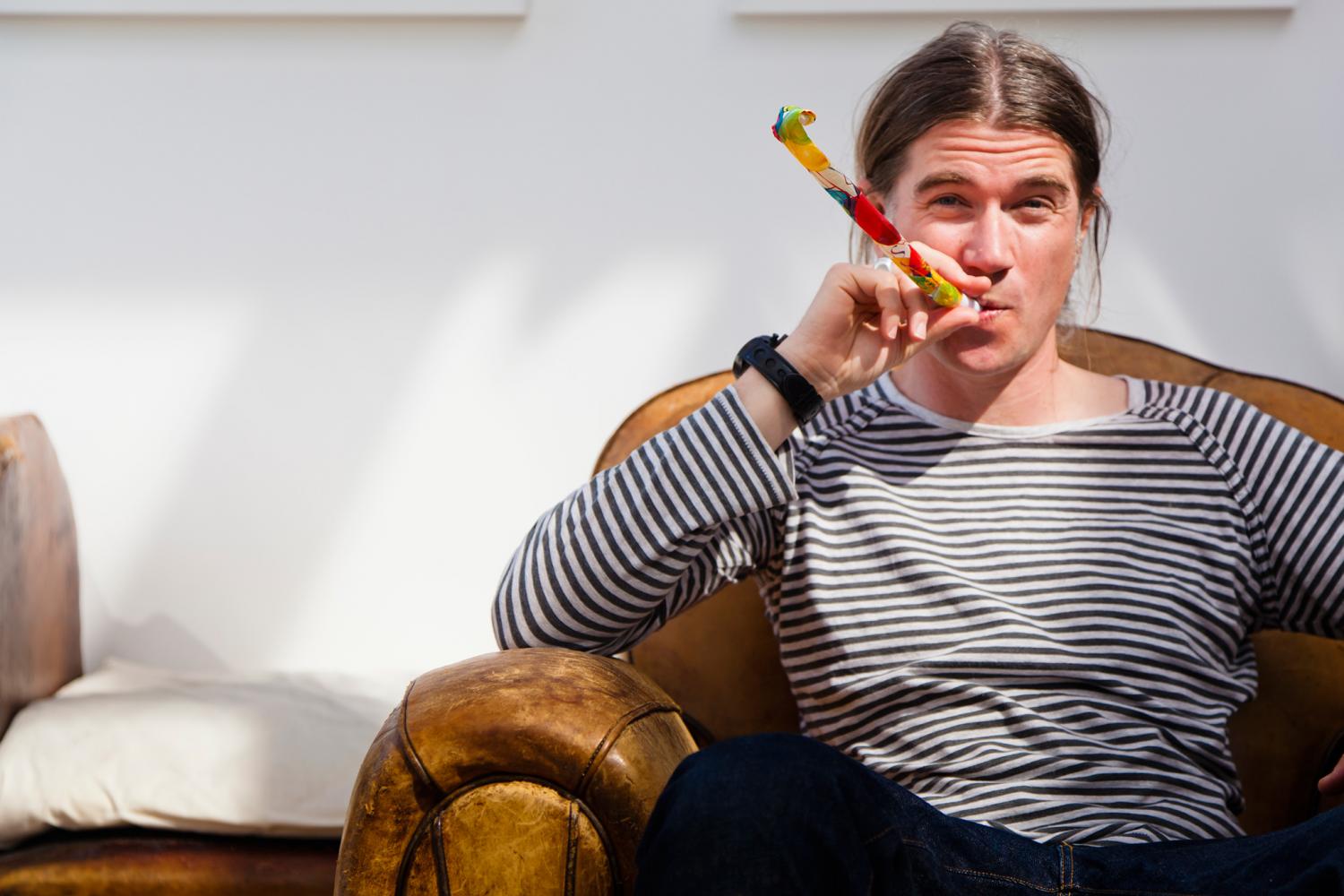 "I think we're all [as festival organisers] guilty of panicking about selling tickets, over making something really interesting."
— Rob da Bank
FKA Twigs might actually be happier doing her own thing. In two years' time, she might have made the most incredible album and be totally on a different wavelength and maybe she will want to headline. I think lots of hip-hop people, you know, Kendrick Lamar, Frank Ocean, people like that, they could easily be Bestival headliners in the future. Or something grimy, like Boy Better Know or Stormzy.
Even people like Annie Mac - if Annie Mac got a stage show together and wanted to do an electronic thing with special guests and vocalists, then something like that could work. I'm open to a lot of different ideas.
I want to book a lot more African music, I want to book a lot more Eastern European music, more heavy metal, more hip-hop. The budget just seems to disappear every year. I'd never criticise anyone else's bill. Looking around, there are some very diverse bills. I think we're all [as festival organisers] guilty of panicking about selling tickets, over making something really interesting. We could be really interesting but then possibly not sell our tickets. It's a real balancing act.
Laura Marling, The Vaccines, Leon Bridges, Wolf Alice, King Gizzard & The Lizard Wizard, Drenge and Young Fathers will play Latitude (16th-19th July), where DIY is an official media partner. Tickets are on sale now. Visit diymag.com/presents for more information.

Get your copy of the latest issue