In disguise:
Nobody recognises Nile Rodgers as he busks on London's South Bank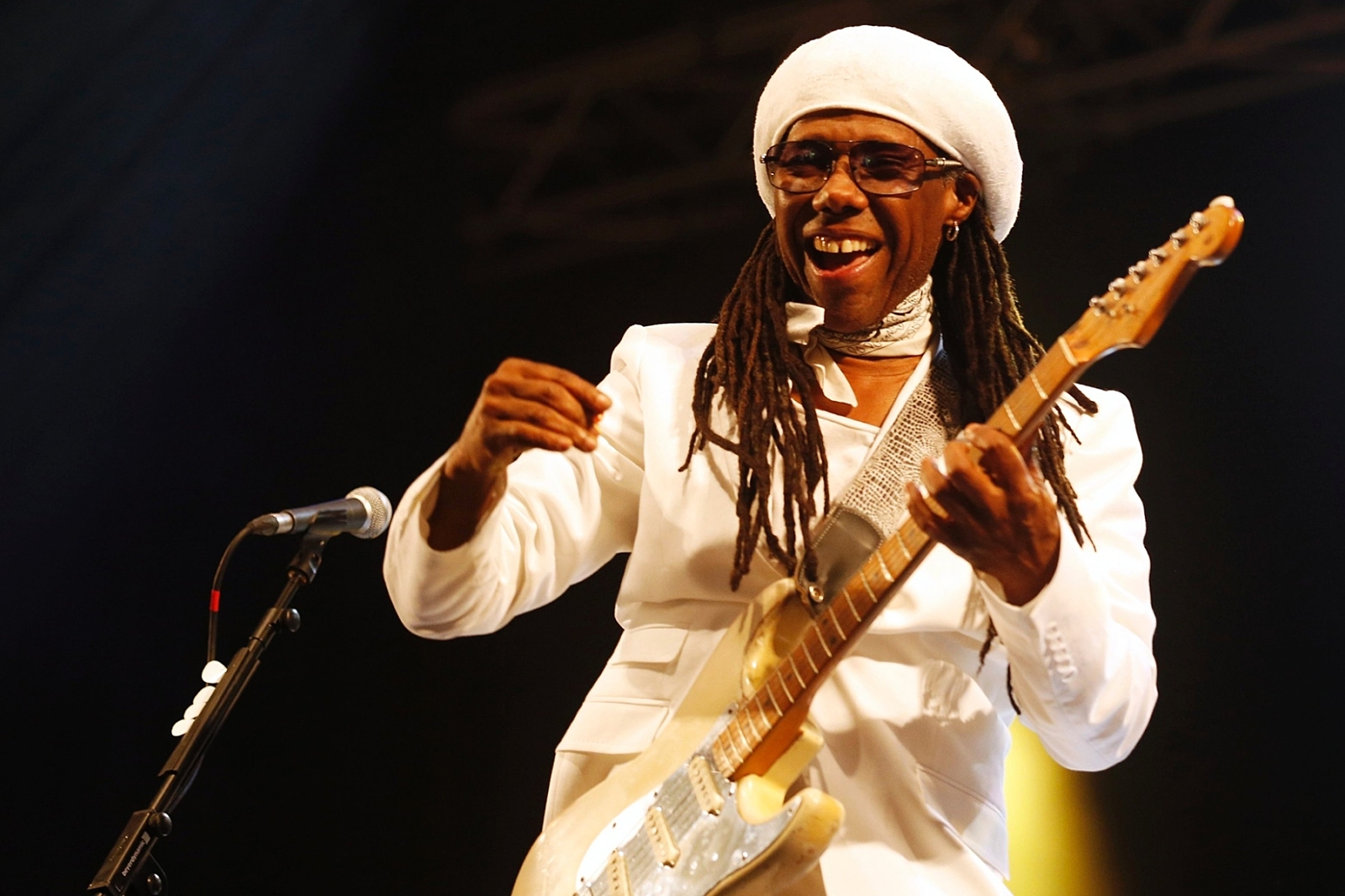 Well, some people noticed the Chic legend.
A few hours after playing to tens of thousands of people at London's BST Hyde Park, Nile Rodgers gigged to an audience of no more than a dozen at the capital's Sound Bank.
The Chic legend was dressed up in disguise, so as not to draw too much attention. Only a handful of passers by ended up noticing, and that was after he started playing 'Freak Out'.
Earlier this year, Chic released their first album in 20 years, 'It's About Time'.
Check out images of Rodgers' impromptu performance below, via FACT.