Interview:
Desaparecidos: "Ultimately, we've always done things on our own terms"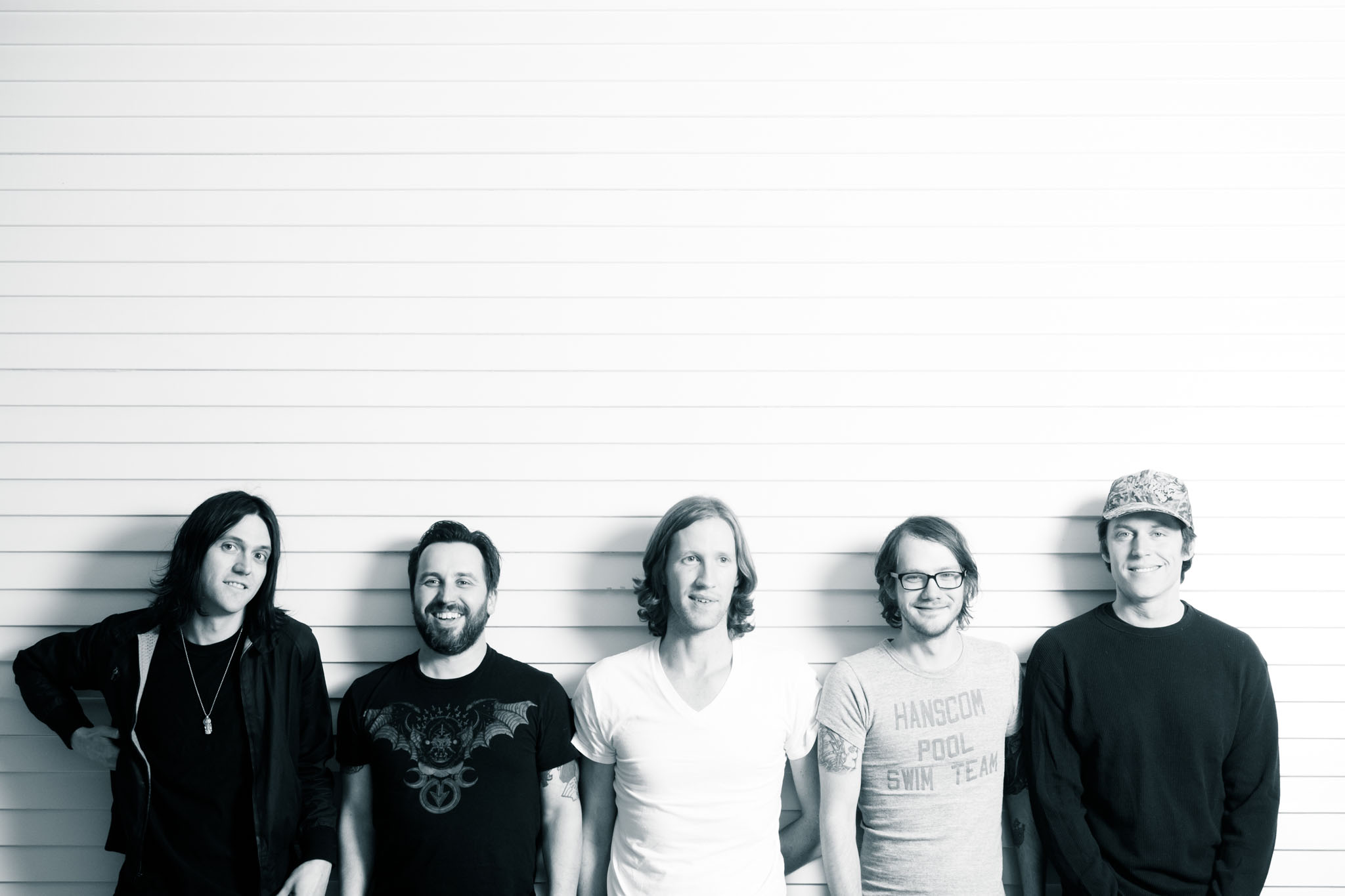 Back after 13 years out of the limelight, the Nebraskan band talk new record 'Payola'.
The simplicity with which Desaparecidos guitarist Denver Dalley explains why they haven't made an album for 13 years almost makes you feel silly for asking - or it would if his Nebraskan lilt wasn't such a calming joy to behold…

"We did a 'comeback' show back in 2010 though and from there people's schedules just managed to align," he continues, amiably. "And you know what, it really feels like we've picked up where we left off. We're old friends who really did grow up together so it's maybe simpler for us to get back into the swing of things than it might be for some other bands."

Those childhood friends, who most famously include Bright Eyes' Conor Oberst in their number have been much-missed in the interim. 2002's 'Read Music/Speak Spanish' resonated across indie, punk rock and emo scenes and became, for want of a better phrase, a touchstone record for Oberst obsessives who enjoyed seeing him in full howl-at-the-moon mode. From there, as Dalley will tell you, things got pretty hectic.

"We were getting all these tour offers and MTV even sent a crew round to do a 'You Hear It First' thing about us, which was mad. But we didn't feel right about it which is why I had no qualms with knocking it on the head." It was an against-the-tide swim which made total sense for a band whose MO is to constantly push against received knowledge with no small amount of political savvy.

"If you look at it, America was founded by people who did anything and everything they could to progress and get the best possible thing for themselves," offers Dalley. "They cheated the natives out of the land to get what they could. That's still a very American business model - Andy Warhol talked about 15 minutes of fame but these days it feels like 15 seconds of fame with everyone just wanting to go viral with no concern for how or why. That's not what we are about as a band."

What Desaparacidos are and have always been about though is casting an unflinching eye on the things that ail modern society, a trend that persists on their ironically titled but viscerally acerbic new full length 'Payola'. "We come from a country where we have the freedom to criticise the things around us which are perhaps not as we feel they should be," grins Dalley. "Lots of the things we were talking about when we did the first album are still absolutely relevant now. In fact, I would say it feels as though a lot of that stuff is almost more relevant now than it has ever been. It's almost a fluke that we're still relevant, I suppose."

What is not a fluke, of course, is the quality of songwriting the band have undertaken across a near decade and a half span - a fact made all the more remarkable by chief contributor Oberst's infamous productivity. "We all love Conor," nods Dalley, "And obviously I really love our side of the music he makes. He is someone who has literally since the age of 13 made his living from making music and I respect that enormously."

Given Oberst's star power, though, is Dalley concerned that, even with a new album out, Desaparecidos will always languish in their most famous member's shadow? "We all know that this will probably never be a 'full time' band in truest sense," he finishes. "But I think we all just love making these songs and playing them when we get the chance. I suppose it's a bit untraditional but just about everything about this band defies the rules anyway, and we wouldn't want it any other way."
Desaparecidos's new album 'Payola' is out now.