Interview:
Glass Animals talk Glastonbury: "It's insane, in a brilliant way"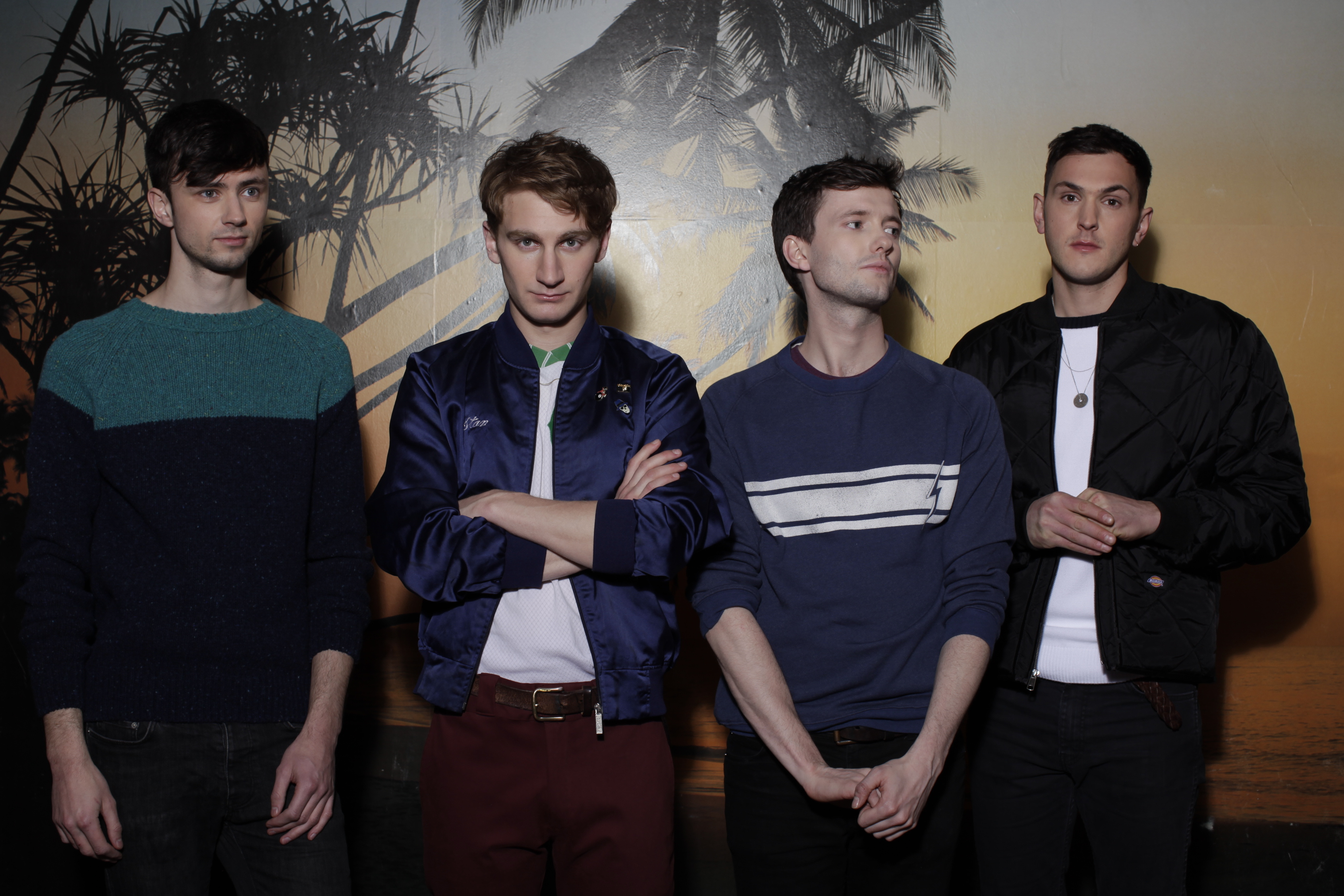 Ahead of their Park Stage slot, the Oxford band look back on last year's Dolly Parton clash and why the festival holds a special place in their hearts.
Glastonbury – that colossal staple of UK festivals that's given blood to countless special moments. Whether it's mesmerising performances, the birth of new friendships, brief encounters, or that moment of quiet reflection amidst the buzz of this heavyweight of UK festival culture, Worthy Farm has been the birthplace for the memories of thousands. As Glass Animals prepare for their first appearance on one of the festival's main stages, it's a sentiment the band can cling onto with fond affiliation.
UK fests have played a massive role in shaping Glass Animals in to the band that they've become. It was Reading Festival, that debauched teenage pilgrimage, that served as the first meeting point of what would go on to become Oxford's peanut butter vibers. "One of the first times I ever really met Dave [Bayley, frontman] properly, we'd kind of been thrown into a tent together at Reading when we were about fourteen," recalls drummer Joe Seaward. "We saw some amazing bands. I think Bloc Party headlined the NME tent and we saw LCD Soundsystem, which was amazing. That LCD Soundsystem show was a long time ago, but I can't remember seeing very many shows in my life that have totally blown me away like that. I was just in awe. I didn't really know their stuff that well at the time but since then I've just become a massive fan. It's up there with the best live shows that I've ever seen."
Growing out of that Reading atmosphere – "everyone around was young and mental" – it was trips to Glastonbury that ultimately asserted the band's festival love. Glass Animals realised a dream last year when they made their first Glastonbury appearance, pulling the tough draw of a clash with Dolly Parton, but it's an experience that couldn't be tainted by any faint echoes of '9 to 5' in the distance. Sure, first headline tours and sold out venues hold a special place in any band's heart, but Joe says that there's something about the spectacle of events like Glastonbury that make the experience all the more affirming. "Glastonbury definitely was a moment for me when I realised that this was perhaps more serious than I thought it was," he says. "It was a pretty special moment actually. It didn't really sink in until afterwards. We just got chucked on stage, did our best and then on the way home afterwards there was a bit of a moment where we took a step back and thought for a second about what we were doing, which was kind of amazing."
Glass Animals performing on the BBC Introducing stage, Glastonbury 2014.
"I love Glastonbury, it's insane, in a brilliant way," he gushes. "The view is so special. You can just sit at the top of that hill and survey the hundreds of thousands of people just having the best time. When we drove in in the van and saw it, with everyone already in, it was in full throttle. There were more people there than actually live in the city that we're from, it's quite an amazing thing."
With Glastonbury memories being recounted with such affection, it's little surprise that there's time to talk over one of the most exciting prospects of this summer's circuit. "I think it's amazing. I think he's an amazing man," he says, leaving little doubt as to which side of the Kanye debate (if you can even call it that) he falls. It's no surprise either really, after Glass Animals gave Glastonbury their own little dose of Kanye in 2014 with their 'Love Lockdown' cover, though it's perhaps a little too far-fetched to think that the band could work their way into Kanye's sure-to-be mammoth Glastonbury entourage.
"He's a pop star in the classic sense of the word," he goes on. "It will bring something completely different and brilliant to the festival. I felt very similarly about Jay Z when he was announced. There was so much controversy about that [Jay-Z] too, and it kind of emphasised that it was quite a bold thing to have done, but it worked amazingly and he was without doubt one of the best headliners that I've ever seen there, so I'm really excited for Kanye."
With Friday afternoon's Park Stage show just days away, it's set to be latest gem in Glass Animals festival crown having already notched debut performances at Coachella and Bonnaroo this summer. It's a live experience that the band are fully immersed in too, and despite being hampered slightly by technical difficulties at last year's Glastonbury, the sense of chaos that can accompany a festival is all part of the fun. "You have to think about festivals in a different way. You don't get any of that time and space at festivals. It's just set up and go, and you've got to kind of embrace the fact that the sound may not be perfect for you, but it becomes more about the performance, which is an exciting change from a band perspective. It's a different challenge I think."
Glastonbury's set will no doubt reaffirm the journey that the band have been on over the past year, but there's still that sense of excitement around being part of a festival environment that they all fell in love with from a young age. "It's quite weird to be on the other side of the fence still, seeing people who you've grown up idolising from afar is a really surreal experience. At Pukkelpop last year, we were just having some food and Josh Homme walked past. It totally blew my mind. He's a giant! And obviously an amazing musician too. It's moments like that when we're like, 'What the fuck is going on, this is absolutely mental'. We're living our childhood dreams really."
Glass Animals will play will play The Park Stage, 15.30 on Friday 26th June at Glastonbury 2015.