Fish Odessa:
Caribou's 'Can't Do Without You' fish is off to a playground in Cambodia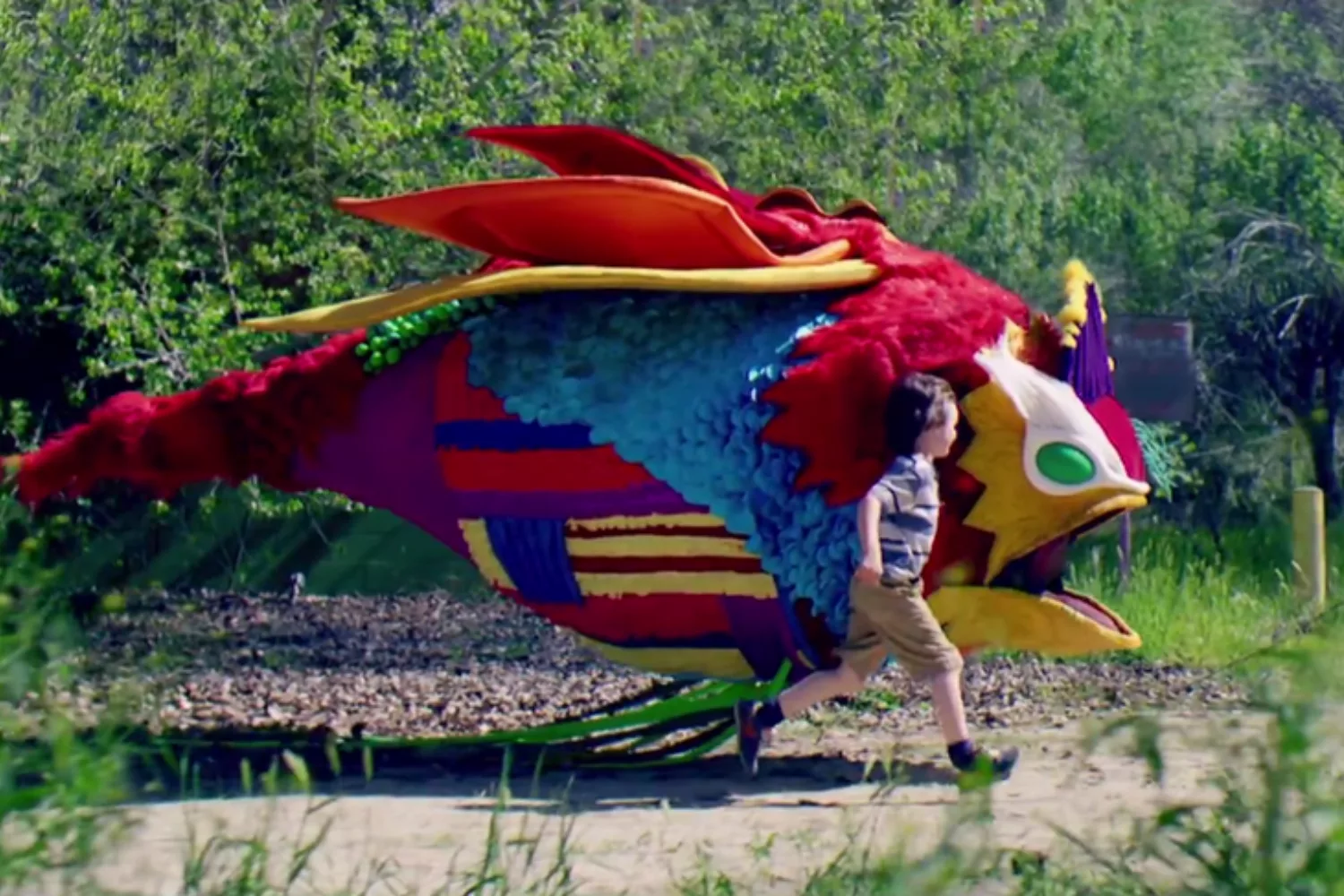 Friends of Koh Rong won Dan Snaith's recent competition, and will use the creature for a new Kickstarter-funded play area.
Is it a fish? Is it a mythical kraken of the waves? Is it a pot of silly putty? We don't really know, but anyway, the rainbow creature from Caribou's 'Can't Do Without You' video is on its way across the world to a school in Cambodia.
Back in April Dan Snaith started up a competition to win said fish, accepting proposals from across the world. The winner was charitable organisation Friends of Koh Rong - who want to use the dance-music loving creature as the centrepiece of a new children's playground on the Cambodian island of Koh Rong. While the giant swimming monster gets ready to pack off across the world, Friends of Koh Rong have started a Kickstarter to fund the construction of the playground.
Watch Caribou's fish swan around being a general bad lad in the video for 'Can't Do Without You' below.

Get your copy of the latest issue