Wolf Alice: a golden age
A bright, exciting pack of new bands are racing to the top. Leading the way is Wolf Alice, whose debut album 'My Love Is Cool' is ready to inspire a generation.
The best way to describe Wolf Alice is summed up neatly by their own drummer, Joel Amey. "I can see the family portrait," he says, describing guitarist Joff Oddie as "the dad", frontwoman Ellie Rowsell as "the mum", bassist Theo Ellis as "the kid brother" and Joel himself as "the dog".
"I don't even know what I am," he ponders, picturing a scene where "Ellie's got a gin at like nine in the morning. Joff's telling Theo off continuously. Theo finds absolutely everything brilliant and shit at the same time."
That's Wolf Alice, if you ignore the monster of a debut album they've just created. On its own, 'My Love Is Cool' has every means of standing out as a marker - a standard-bearer for any new band looking to take over. But without this unique "weird family" dynamic that Joel describes, they wouldn't be nearly as enticing.
Their family portrait looked radically different on day one. Ellie and Joff were the only permanent members. They performed at open mic nights, fronting what Ellie describes as a "completely different vibe". Other names came and went, before Joel - with his experience of trying to make it in a band as blog-pop project Mafia Lights - and Theo - with his bags of enthusiasm and bizarre personality - making up the eventual four-piece. Their involvement wasn't quite so straightforward. "We actually held auditions for a female bass player," remembers Joff. "Someone who could do harmonies and play the bass. But we couldn't find anyone." In stepped Theo. "I would have had a sex change to be in the band," he says, only half-joking. "I would have done anything."
When he was still on the outskirts, Theo saw the group he'd always dreamed of playing in. "I was just desperate to do anything musical," he says. Years after first meeting Ellie "on a trampoline" at a house party, he initially filled in as a back-up bassist, after playing guitar for years. "I told Ellie and Joff I'd drop everything in my life to be in this band. Even in rehearsals, I remember being excited playing those songs. It was palpable."
Joel was in a similar situation, willing to cut all ties in order to be a part of the band. "Music was all that he wanted to do," says Ellie, remembering the time they first met. "And that was exciting. That was instantly different. He'd done the East London shows, the rite of passage." Joel describes his spell in hometown outfit Mafia Lights as an "education on what to do and not do when you're in a band… It taught me that if you really want to do this properly, you've got to be in it 100%, it's got to become your life."
By the time their first headline tour came round, all four were essentially in this for keeps, regardless of anything else. Joel looks back on a period when he'd be "stealing scotch eggs from Marks & Spencer service stations just to stay alive." Penniless and with barely any experience between the four of them, they still threw themselves into the band with the hope that it might go somewhere. "The motivation this time seemed different. There was a sense of 'Let's make this happen,'" says Joff.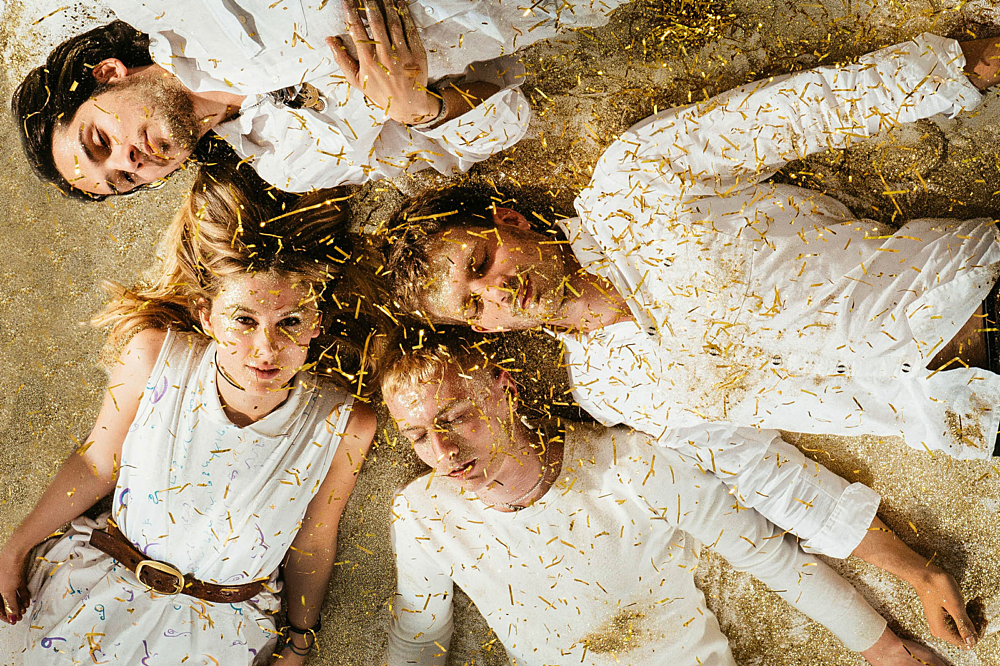 "
I would have had a sex change to be in the band.
— Theo Ellis
Off they went, kickstarting a wild and unpredictable trip that hasn't stopped picking up momentum. With every sold-out show and milestone they cross, they look to be at their peak. But they keep going. The only real chance for reflection took place at the beginning of this year, when studio time ran dry and they emerged with a debut album. The only rational response was to collectively sob.

"It was emotional, yeah," says Joel. "Ellie cried!" shouts Theo, dobbing in his bandmate. "That was a fucking intense day," he says.

"It was a bit of a cheesy moment, to be honest," says Joff. "Ellie just went into the recording space, we were all sat at the control room and she did this hidden track in one take. It sounds like one of those bullshit 'behind the music' stories. Then we all popped champagne. It was scary," he says. "There was this big sense of relief at everything being done, but then there was this 'Fuck. I hope everything's alright'. Praying all the bits are there and that we haven't played like complete dickheads." Hours later, they were playing the O2 Arena with Alt-J. No time for distractions.

To be fair, 'My Love Is Cool' isn't the kind of debut that lends itself to indifference. Even when they were haphazardly patched together and taking on the road, Wolf Alice seemed different. Their songs were introverted things, coated in darkness, but they also had the potential to convert thousands. Big without being brash, anthemic without ticking boxes and sitting neatly outside of standard genre constraints, they were anything but 'the usual bunch'. Their first work affirms this premonition and goes several steps further. Each song is steeped in nuances; together they kick and scream with the same feverish excitement. Oldies like 'Bros' and 'Fluffy' are reupholstered and transformed into bigger beasts. Previously discarded off-cuts like 'Lisbon' evolve into juggernauts. It's easy to overdo the hyperbole when a new group points the way forward with such assurance, but this really does strike as a classic record. It'll provoke and inspire anyone listening in, up there with 'Silent Alarm' and 'Antidotes' in the game-changing debut stakes. Somehow, it goes beyond the expectations they laid out from the beginning. Having a good cry at the end is probably doing it a disservice.


"
Everything is possible if you approach it in the right way.
— Joff Oddie
For those who've been following their every move from the start, Wolf Alice's debut has been a long time coming. Two EPs ('Blush' and 'Creature Songs') sport enough songs to make up a record, but the demand's been there for something bigger. "We weren't ready, really," admits Ellie. "You think you've got loads of songs but then you realise some of them are skippers. I don't think there are any skippers on this record."

"It's such a fickle day and age for music," says Joel, with Theo in agreement. "It's because of the internet. You put out a song or a single, just because you want people to hear it. You don't have any pre-conceived idea of an album at that stage. But everyone's like 'Oh, it's the hot new band - have you got twelve more of these?' We wanted to take some time and make sure we were proud of what we ended up putting out. That's more important than rushing something. We're lucky, to be fair. It's great that people are still holding out for it. "

"I can listen to the album and think, 'Everyone fought fucking hard for this,'" says Joel. "People were up in arms about ideas and everyone stuck to their guns. You have to be passionate about it." It's the small things that matter on 'My Love Is Cool'. The way the sky sounds like it's falling in after 'Lisbon''s first verse, the sudden thrash of 'Swallowtail''s climax, the calming clatter of 'Soapy Water' - it's a debut of huge, uncompromising songs, but they're all built from the ground up.

Each member has their own attachment to a track on the record. Theo falls for 'Silk''s hip-hop drums, but he also can't stifle manic giggling when it comes to 'Freazy', which contains the words "Wolf" and "Alice" in the chorus. "We've got the name of our band in the song! Like a rapper! Or Superfood!"

Rough cuts from the early days sneak into the final recording, home demos made in Ellie's bedroom or Joel's mum's house have been recorded over. "You seem to be quite brave when you're in a room yourself recording," starts Joel. "The word 'quality' gets misused a lot. There's polishing something, but when someone wants that result, you're making something sugary and perfectionist. But when you look at Bon Iver's first album, he buried everything in this room and it's all crisp and crunchy. That starts a whole genre of music after it." A mix of baby steps and triumphant finishing touches, this is a debut that sums up Wolf Alice's journey from chancers to pros.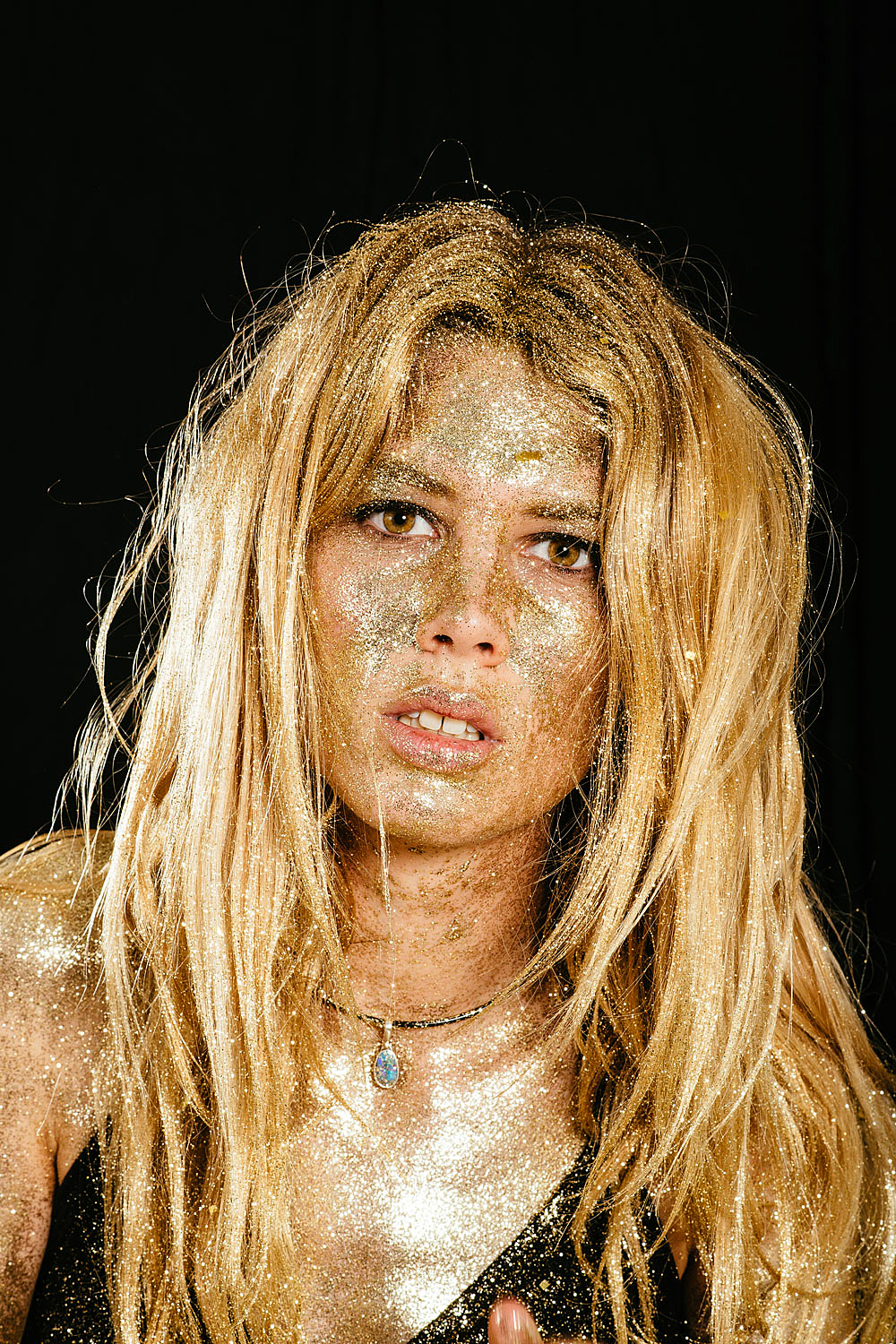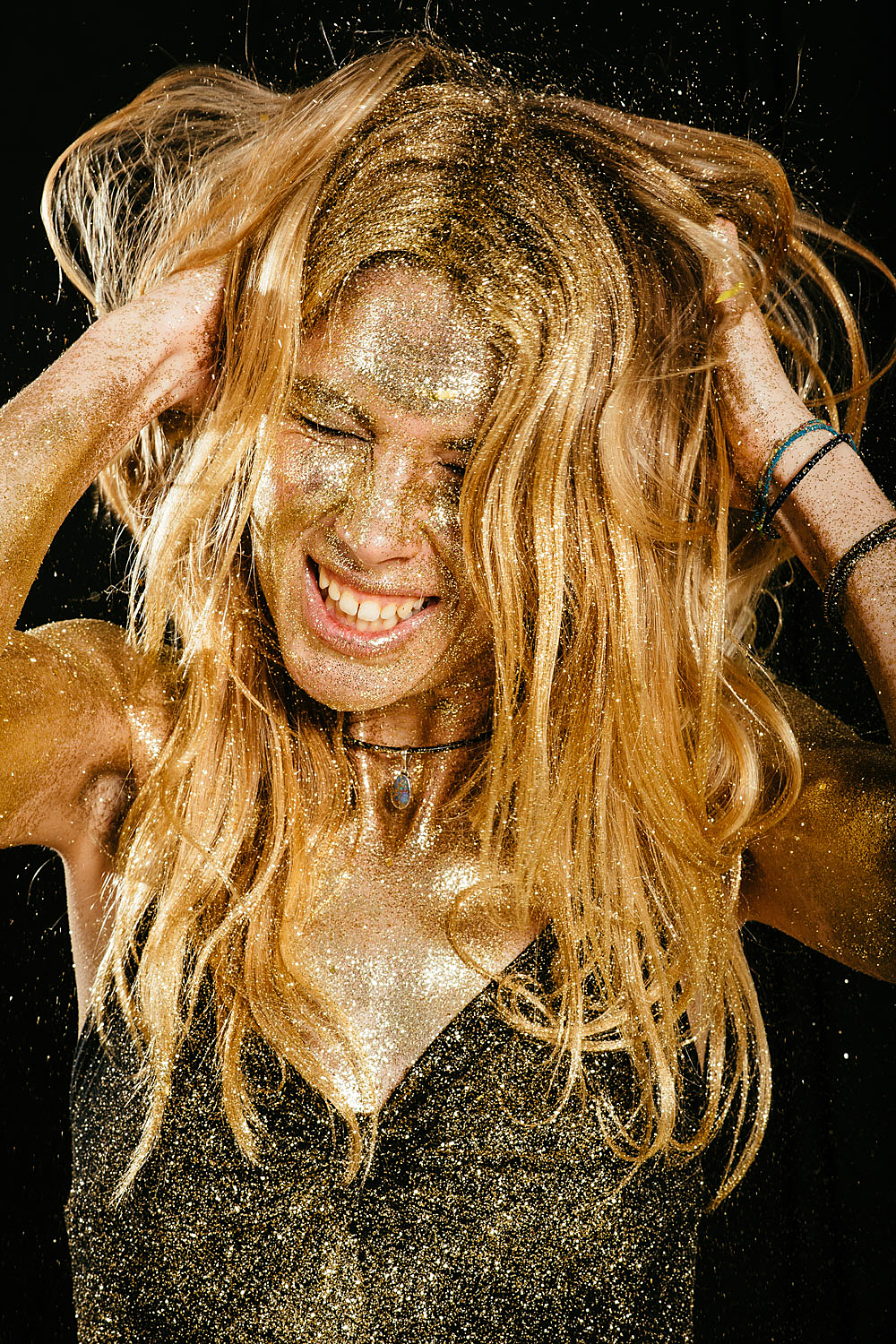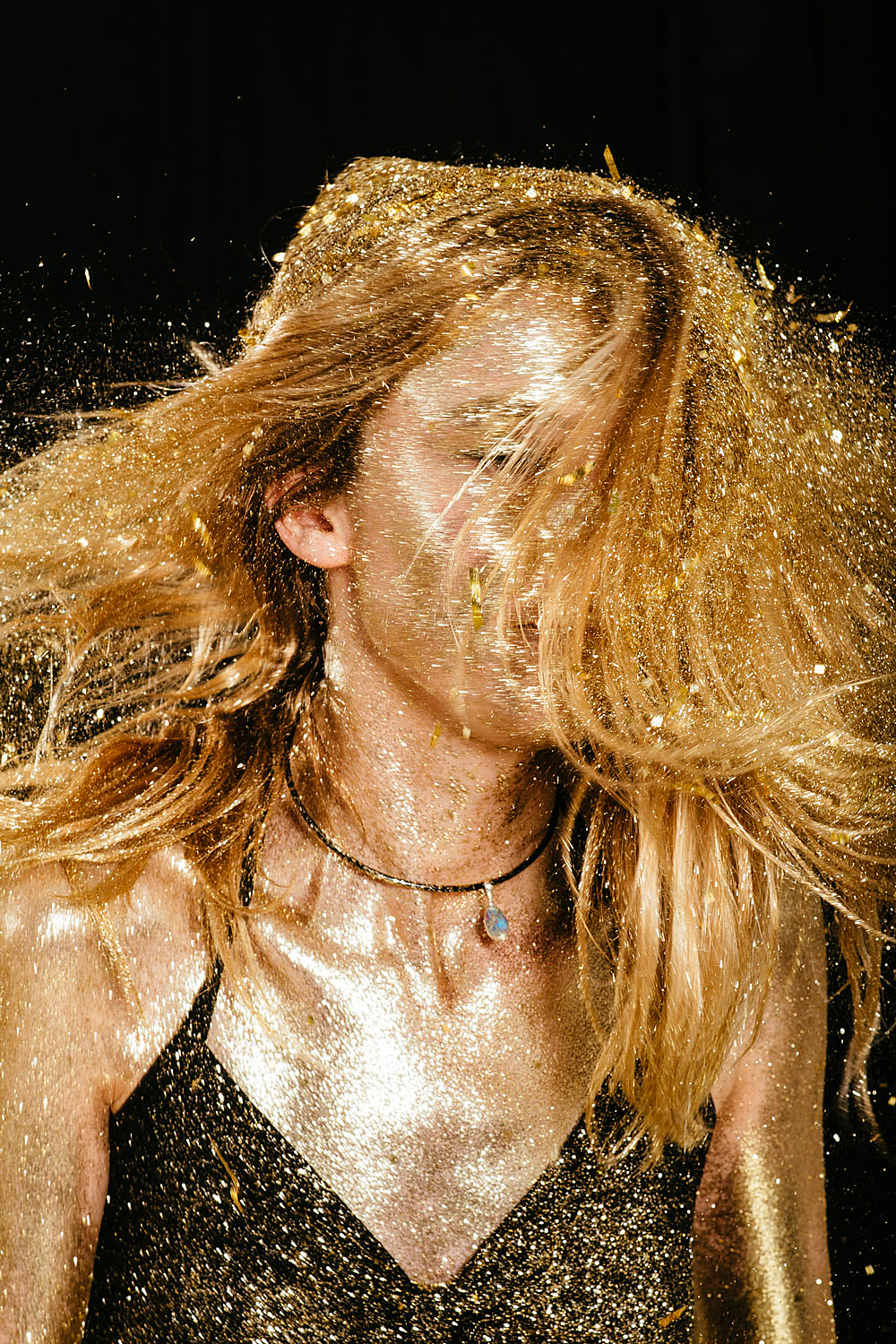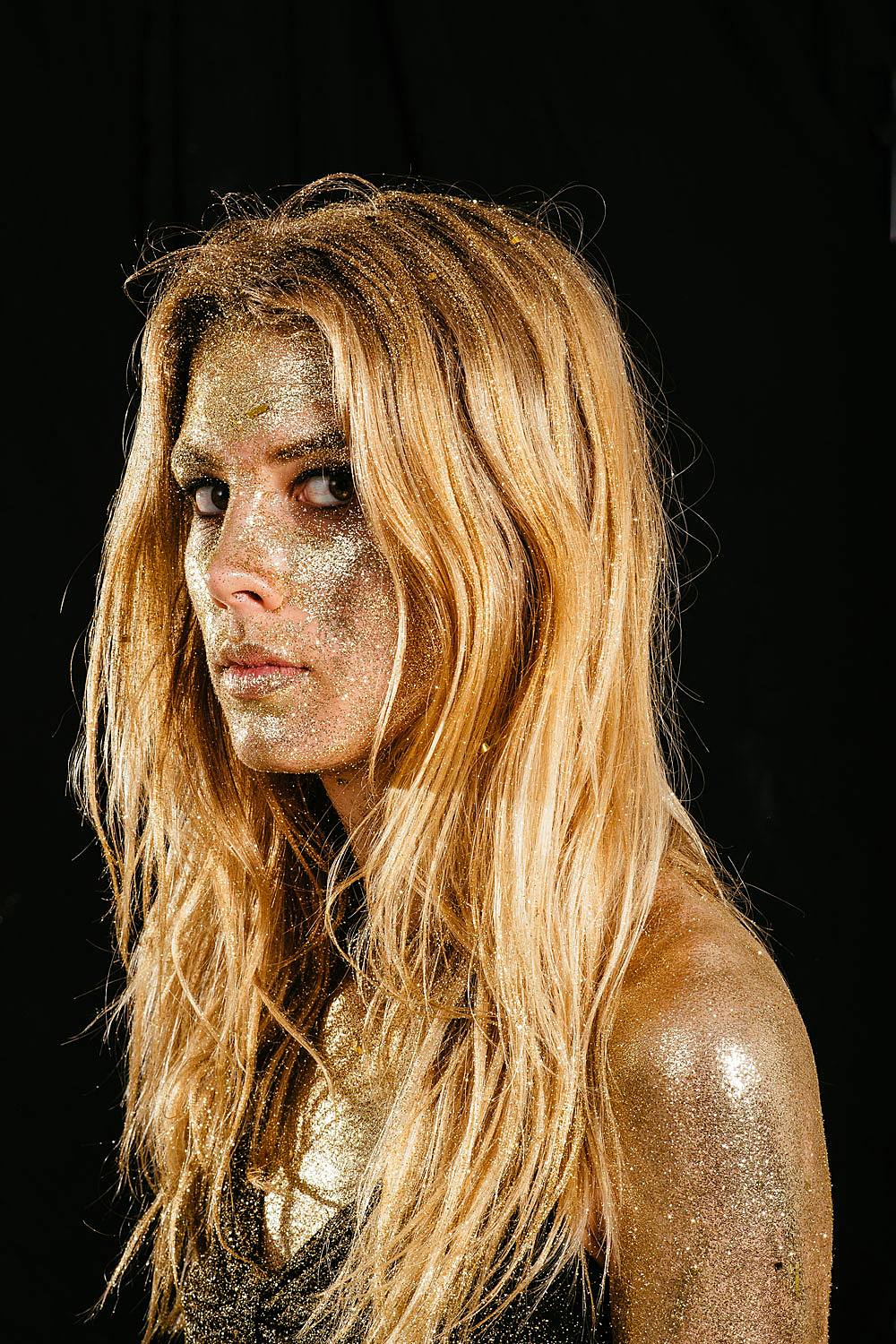 "
You can't regret anything if you do whatever comes naturally.
— Ellie Rowsell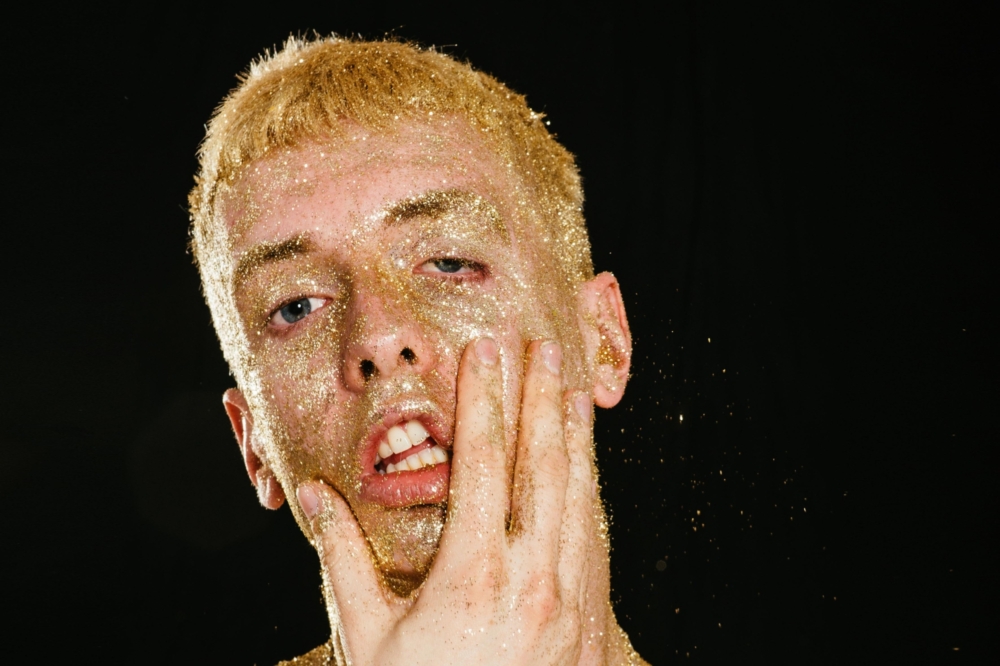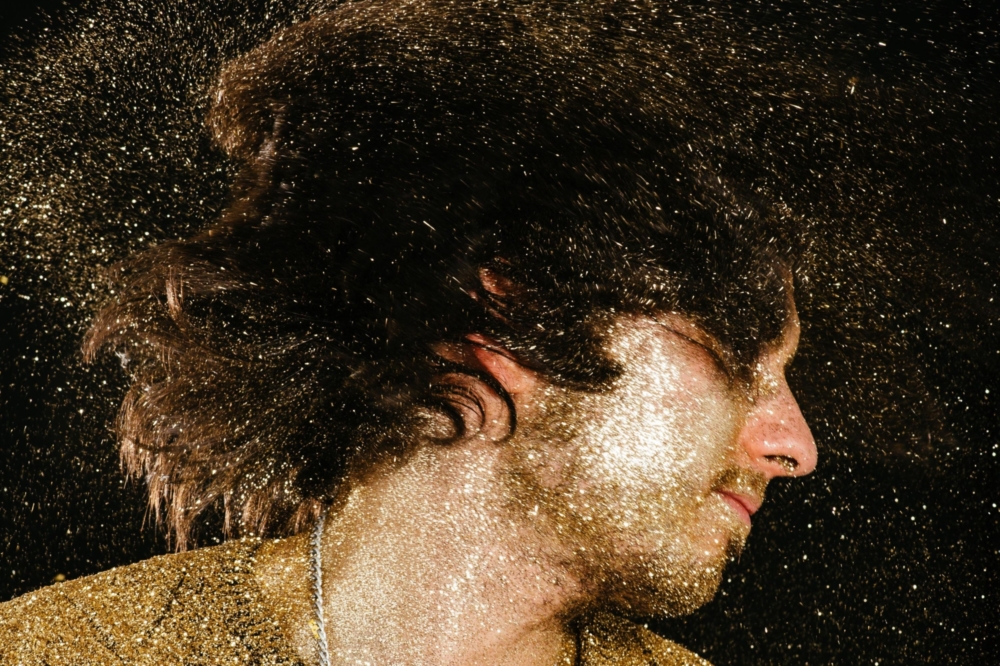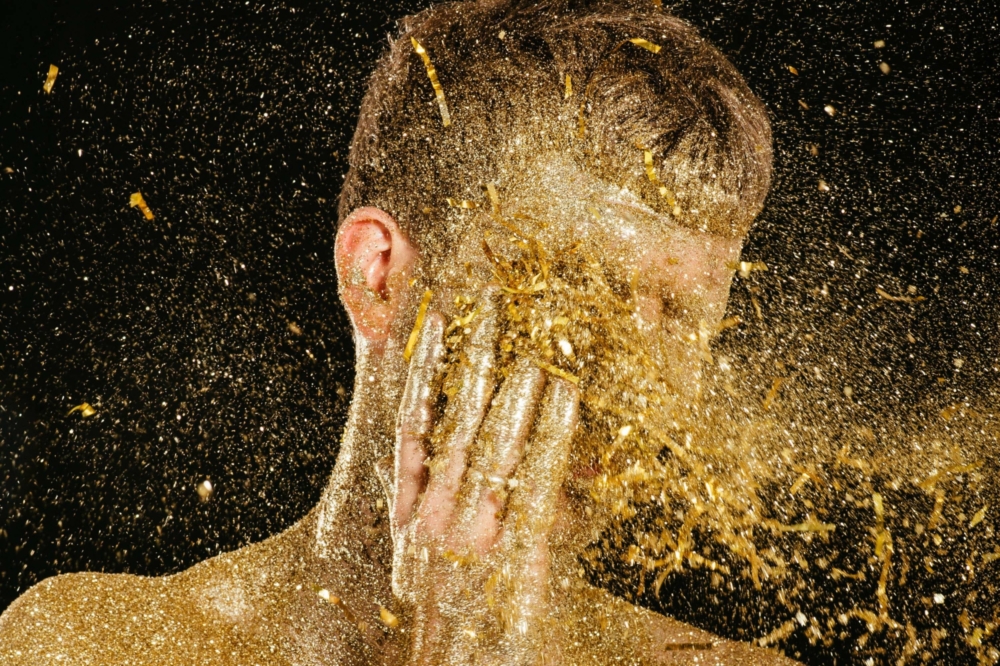 The character of 'My Love Is Cool' stems from the four, wildly different individuals piecing it together. Across a handful of dates on a sold-out UK tour, they all get on with their own thing. Ellie perches on a bench in-between soundchecks, rifling through a dusty book that looks like it's been nabbed from a library. Joff likes to stay on stage for as long as possible, practicing songs through a vast collection of guitar pedals. Joel gets to work with upkeeping his tradition of trying to write one new song a day. "Honestly, I can't remember what I used to do. It's been like that for so long. Even if it's shit, you can throw it away tomorrow. It keeps your brain active. It's like sudoku but a bit more fulfilling." And Theo spends two solid hours trying to kick a football into a trolley.

Theo describes Joel as "one of the most prolific songwriters" he's ever met. "I'm very, very jealous of him. He's not only my best friend, he's also insanely talented. It's actually astounding. Him and Ellie can put together some demos where you're just like, 'What the fuck?'" Joel's motive is mostly to stay on his toes. "I know it's going to happen - we'll tour this album for a long time and someone will say 'We need the next one now'. And I don't want to be caught off guard."

He gets his moment on 'Swallowtail', a barreling up of emotions and easily the debut's most direct track. "I remember feeling really shit, probably the lowest I've ever felt," Joel says. "I made this demo of it, all constant noise. It was more like METZ. Lyrically, it's a bit cliched but it was how I felt at the time. It's someone giving up, seeing a reason not to, but you've already jumped. I think I probably write most songs when I am sad," he admits. "I'm still an emo at heart. I love sad music. Sad music makes me happy. If I hear a happy song I'll usually start thinking that whoever's singing it is a bit of a dick."


"
If I hear a happy song I'll usually start thinking that whoever's singing it is a bit of a dick.
— Joel Amey
There's always been a darkness lurking behind each of Wolf Alice's songs, but the formula's switched on this first work. Ellie is the first to admit that her songwriting is "personal but exaggerated" - "maybe I wrote 'The Wonderwhy' about being confused and sad, but I made it way more confused and sad than I actually was," she says.

"The time I wrote the most and was really in love with writing words was when I was in my late teens," says Ellie. "And I always say this - that's the time when your brain's the most naive but charming. Your thoughts are so interesting. And you're the most influenced by what you read and see. And you project that in a really interesting way. Now I'm a tiny bit older, I have less of that and I take influence from other people or their stories."

Her role in the band transforms on their debut. Within the space of 'Giant Peach', she growls, chants and screams like she's playing different characters, and it's intentional. "I'm always apprehensive to say this because I know nothing about it, but I started listening to hip-hop," she says, citing Outkast's 'Speakerboxxx' as an unlikely inspiration. "The voices are used in so many different ways. It's like they have multiple personalities which they choose to use in different songs. I don't know why that hasn't translated into indie music. Singers tend to use their voice in the same way. I find that a little bit boring."

There's a newfound confidence within the band surging forward in 2015, and it's most evidenced in Ellie. With every show they play, she's more willing to jump out of her own comfort zone. "I do whatever comes naturally to me now," she says. "When you first start out, you either hold yourself back or you put yourself out there too much. You think 'I'm the front person, I have to be really interesting.' You can't regret anything if you do whatever comes naturally."


The measure of a band going from underground favourites to actual-real-life champions is when they gain a gang of followers. Not just casual fans with a pint at the back of a venue - we're talking about loyal diehards. From the queues outside their free London shows back in 2013 to the hordes huddled next to Shepherd's Bush Empire in the early afternoon, these obsessives have followed not just Wolf Alice, but all the surrounding acts. Two years back, everywhere Peace or Swim Deep went, they'd take relative newcomers with them. To this day, new bands are just as central a focus as the headliners themselves. And Wolf Alice's recent run around the country sees them taking on a similar role.

It doesn't strictly matter who's on stage - these wide-eyed fanatics follow every move. And it's led Theo to a rare moment of serious thinking. "The one thing we've been worried about gauging is are we really good in a critical musicianship way?" he asks. "Because the kids go so mad, you can't help but think it's gone really well. So you imagine yourself sitting in the balcony and asking if it was everything it could be. Does it flow really well? Does it sound right sonically?" He pauses. "And then you think fuck it - I couldn't give a shit, everyone's jumping around."

Picking up the baton from bands who gave them a leg-up, Wolf Alice are now leading the charge. The Magic Gang, Crows and Bloody Knees are lapped up when they're just taking their first steps. "We've played support shows where people's fans are just like, 'Nope'. But people have been coming down for the opening acts," says Joel. "I'm so proud that we're associated with a bunch of people who are willing to give everyone a shot and be supportive."

From day one, Wolf Alice have been lucky enough to surround themselves in a bright scene where everyone's trying new things. Theo remembers the house he shared with Joff and Swim Deep frontman Austin Williams, over in London's Seven Sisters. It quickly turned into the de-facto space for late nights and after-parties. "There'd be times where I'd turn around and think 'There's literally nine different bands in this room right now,'" he jokes. "In that environment, I realise it's exciting and cool to be a part of that. But then I might just be fucking drunk." Ellie connects the feverish, uncompetitive spirit of the old days to what's happening now. "On those first tours, local bands we knew would let us stay. Best Friends would put us up in Sheffield, that kind of thing. I see that happening now with Crows and Magic Gang. Everyone stays at their houses. There's no competition, it's just helping each other out."

No matter what anyone thinks about the past decade, whether or not UK bands have gone through a stale patch, there's no denying the bright years ahead. Couple 'My Love Is Cool' with Drenge's latest LP ("that's a huge step up," says Joel), Swim Deep's drastic change in direction and head-turning debut singles from Yak, The Big Moon and The Magic Gang - things are on the up. Wolf Alice's debut barges in and stakes its claim as the flagbearer of an exciting future. What felt like a possibility is now a certainty - there's a crop of bands waiting to be adored.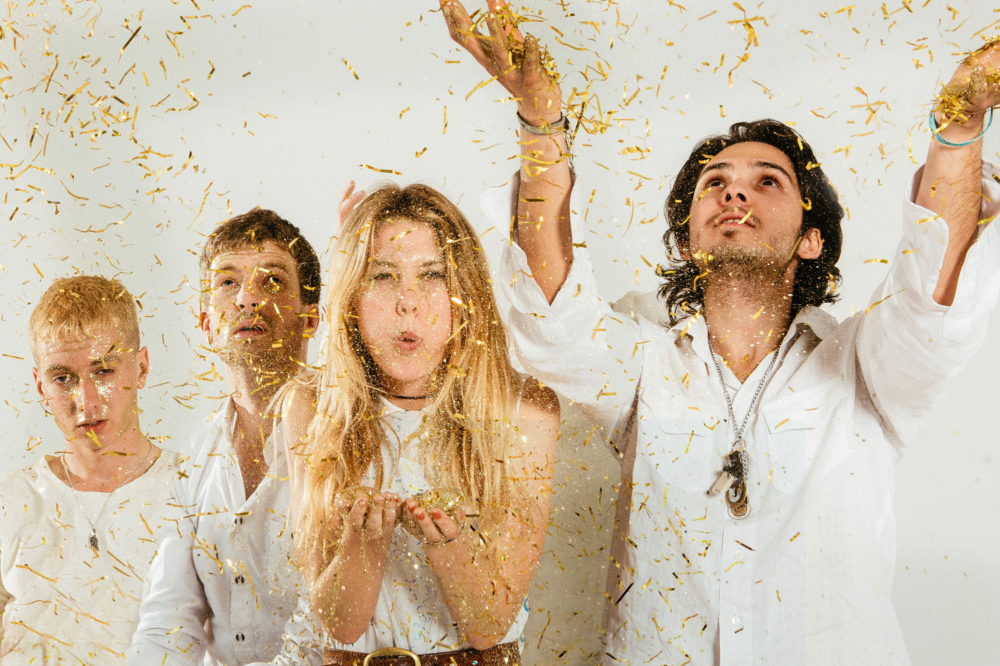 "
We've got the name of our band in the song! Like a rapper! Or Superfood!
— Theo Ellis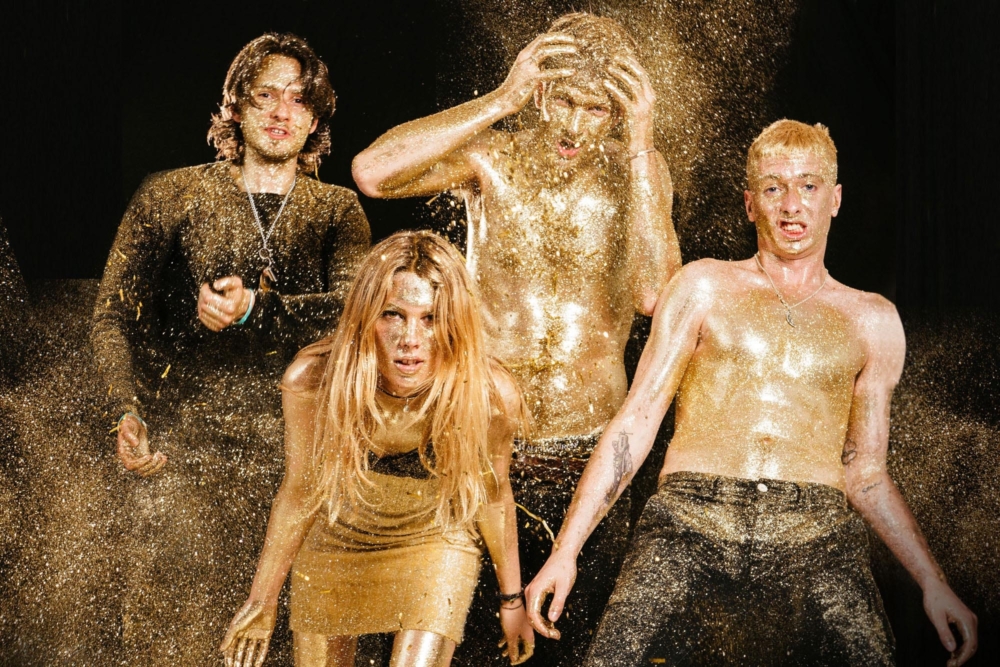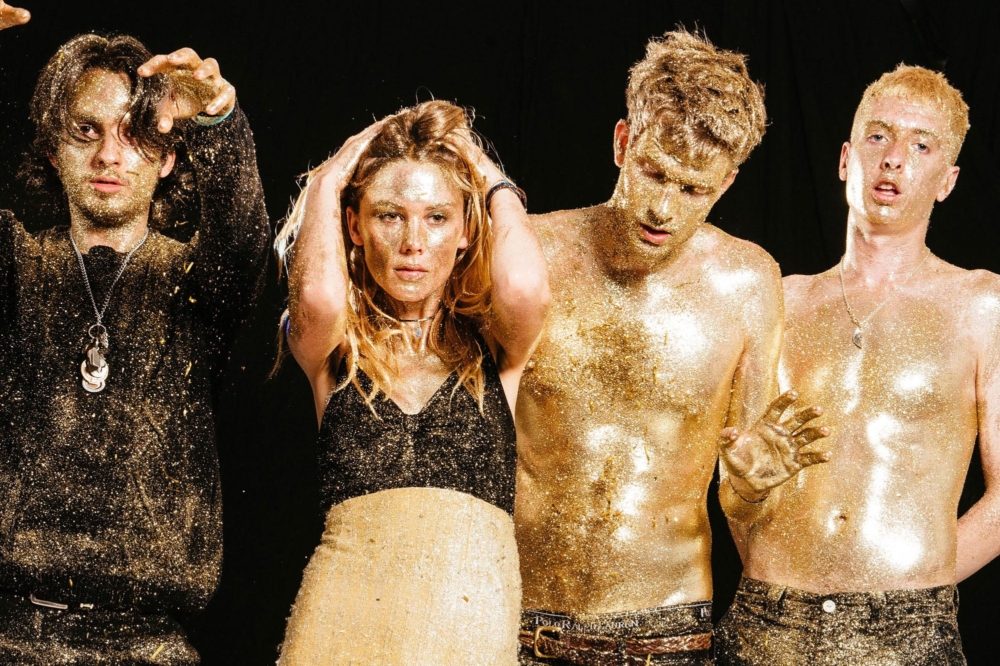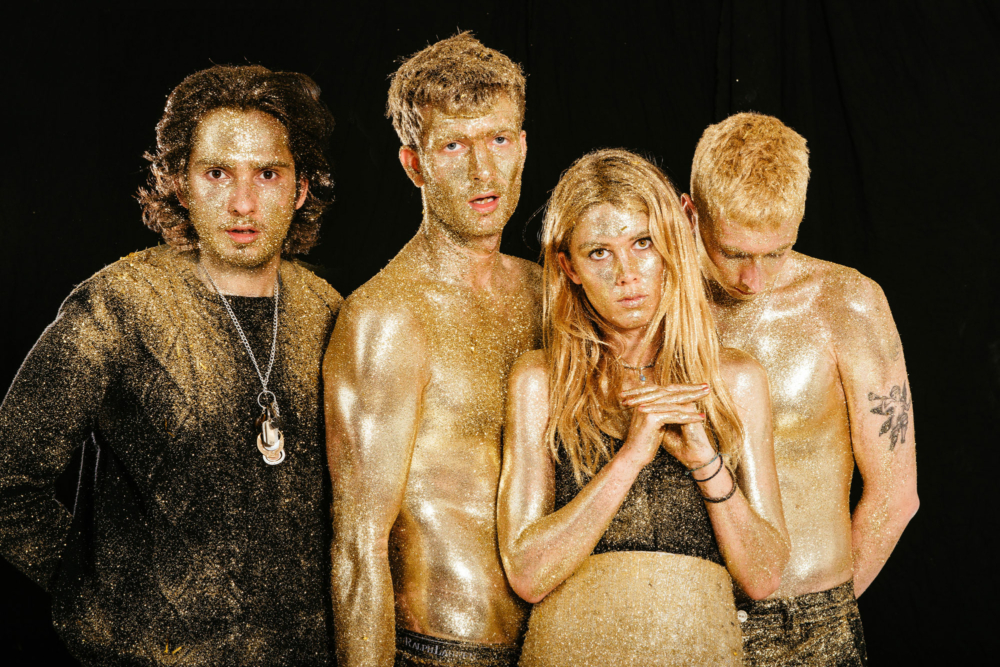 What's both triumphant and slightly terrifying is that 'My Love Is Cool' is just the first step. All the build-up and landmarks that define Wolf Alice's past couple of years should - if everything goes to plan - be a blip on the radar. "That's the scary thought," admits Joff. "It's literally just beginning now.

"I always think about when bands start, and you look back to their first album. There's so much still left to do. Shepherd's Bush was a lot more than just a gig, but it's not a Brixton Academy at the end of a cycle." Rummaging through pebbles on Brighton beach, he peers round to the Concorde 2, hours before showtime. "We did very similar gigs to these when supporting Swim Deep last year - we played here. And it almost feels like school years. You're asking yourself 'what are GCSEs gonna be like?' and everyone's telling you to not piss yourself. This is probably SATS in our timeline. Year 6 SATS. I hope it's that."

"Everything else is practice, in a way," agrees Ellie. "I think those early years are so important. When we look back to our first few tours, when it was playing to ten people in Warrington, that's really special to me." What's led them here, though, is a sense of belief. Even when members were coming and going, when Theo wasn't taking to his chosen instrument and when Joel was playing live drums for the first time, Wolf Alice only happened because every member realised it was going somewhere.

Joff sums it up with the kind of mentality that any aspiring new band should embrace. "I knew we had the potential," he says. "When you're younger, you have dreams and a lot of people will say 'You can't do that'. Even if it's a city job or a life as a footballer. 'You're not superhuman,' they tell you. But everything is possible if you approach it in the right way." As their exceptional debut finally arrives, confidence is only going upwards. They're on the brink of seizing their role as the UK's most important band in an age. Wolf Alice have arrived.