Album Review:
LA Priest - Inji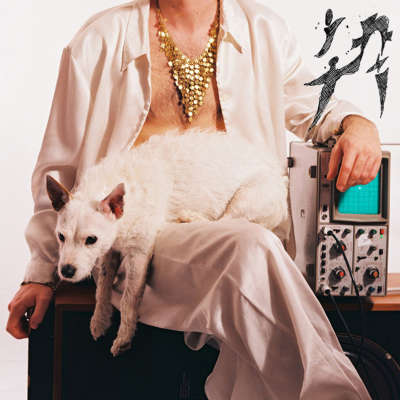 This is a pop artist finding his feet.
Label: Domino
Released: 29th June 2015
Give Sam Dust a time machine and he'd always head towards the future. As a teen, he was making provocative and berserk pop music with Late of the Pier that refused to conform. With the project since disbanded, Dust's attention has turned to discovering the unknown. Spanning five years and several countries, debut LA Priest album 'Inji' is the product of his own weird-pop fascinations.
When LA Priest started out years back as a side-project, Dust's first single was the crazed, sample-heavy rush of 'Engine', released via Erol Alkan's Phantasy label. That was an all-out dance banger, whereas 'Inji' finds itself at a more curious in-between. On the epic 'Party Zute / Learning To Love', Dust pendulum swings from drastic 'drops' to barely-there minimalism. If he fancied, the producer could morph himself into a dance giant, Guetta in a catsuit. Instead he opts to delve in stranger territory.
On the alien-like haze of 'A Good Sign', this is a tactic that works well. It might take minutes to emerge from a bleep-bloop love affair, but when the song gets in gear, it's up there with Late of the Pier's most oddball highs. 'Party Zute…', however, could probably do with being reined in. 'Lorry Park' also finds itself too obsessed with constructing energy out of vocal loops and frantic beats without actually going anywhere.
'Inji' is the sound of Dust discovering his own identity. And to achieve this, he tries just about anything and everything that crosses his path. Still, it's in the straight-up funk pop of 'Lady's In Trouble With The Law' and the ballistic 'Oino' that things fall into place. Direct and prone to showing off (like in the latter's Prince-nodding solo), this is a pop artist finding his feet, not some musical scientist solving an impossible puzzle. The sooner LA Priest realises its future-pop intentions, the more effective that time machine will prove.
More like this