Glastonbury 2015:
The Districts: "We didn't ever expect to play Glastonbury"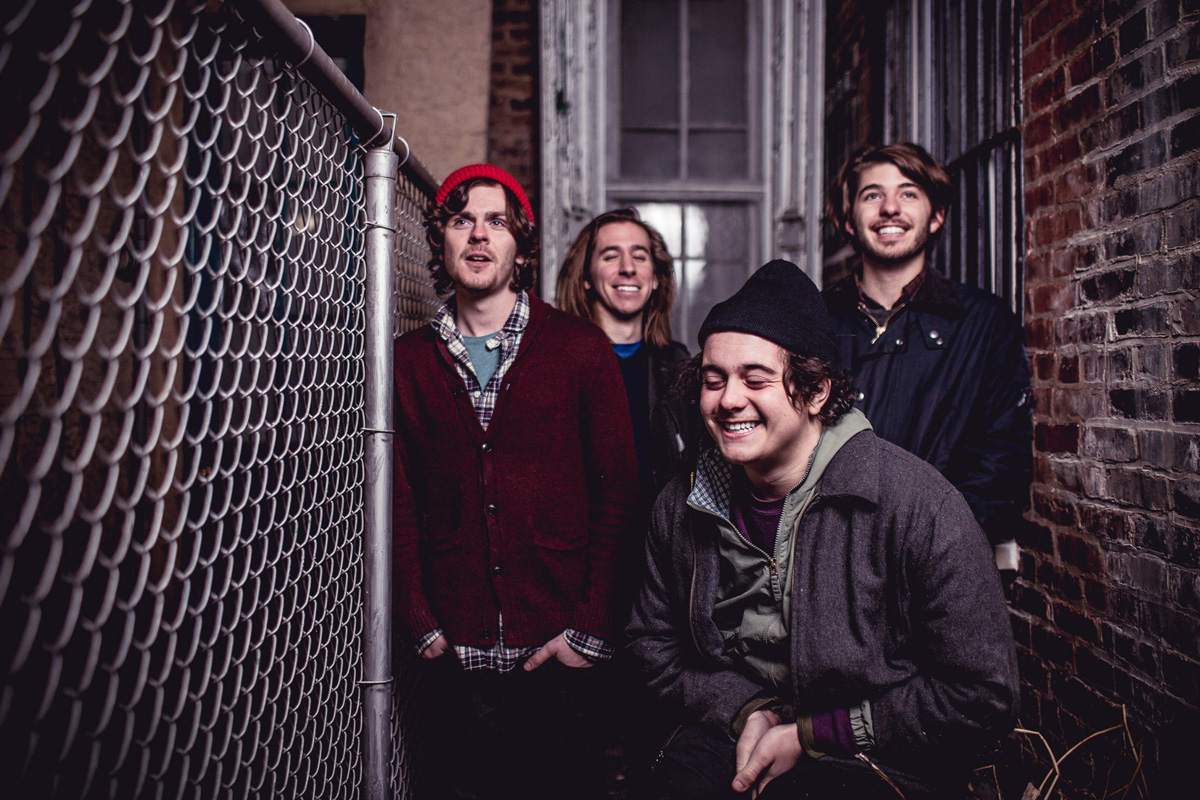 The band also speculate on who they think will fill Florence's old spot on the line up later…
The Districts are currently on site at Glastonbury, gearing up to play the John Peel stage later this afternoon (Friday 26th June), where they're sharing a bill with the likes of Hinds, Peace and Circa Waves.
"I don't think we ever expected to do [Glastonbury]," frontman Rob Grote tells DIY, hours before the band's set. "I think a lot of these things are things you - quote unquote - dream about doing, but don't really expect to actually do. Now we're doing it, it's just weird, it's cool.
"We're a little more used to it," he continues, "in the sense like, we're probably more tired when we're doing it. This week we've been flying a bunch to do festivals, it becomes more normal, but it's still exciting.
"It feels a little less like there's pressure to win people over, it feels like more people are coming to see us, so that's nice. It feels more natural because more people know us in the crowd, as opposed to last year."
Their set will be streamed live, something they've already had experience with this summer. "At Southside last week they were filming, and we got on stage and my pedals just stopped working as soon as we got up," Rob laughs. "The first ten minutes was just trying to fix things."
And who do they think could fill the now vacant second-to-top spot on the line up later today, just before headliner Florence + the Machine? "We heard something on the radio, they were going to interview Kevin Parker and ask him why he was in England this weekend? So maybe Tame Impala, that'd be awesome."