Glastonbury 2015:
Lionel Richie embraces Glastonbury 2015's legend slot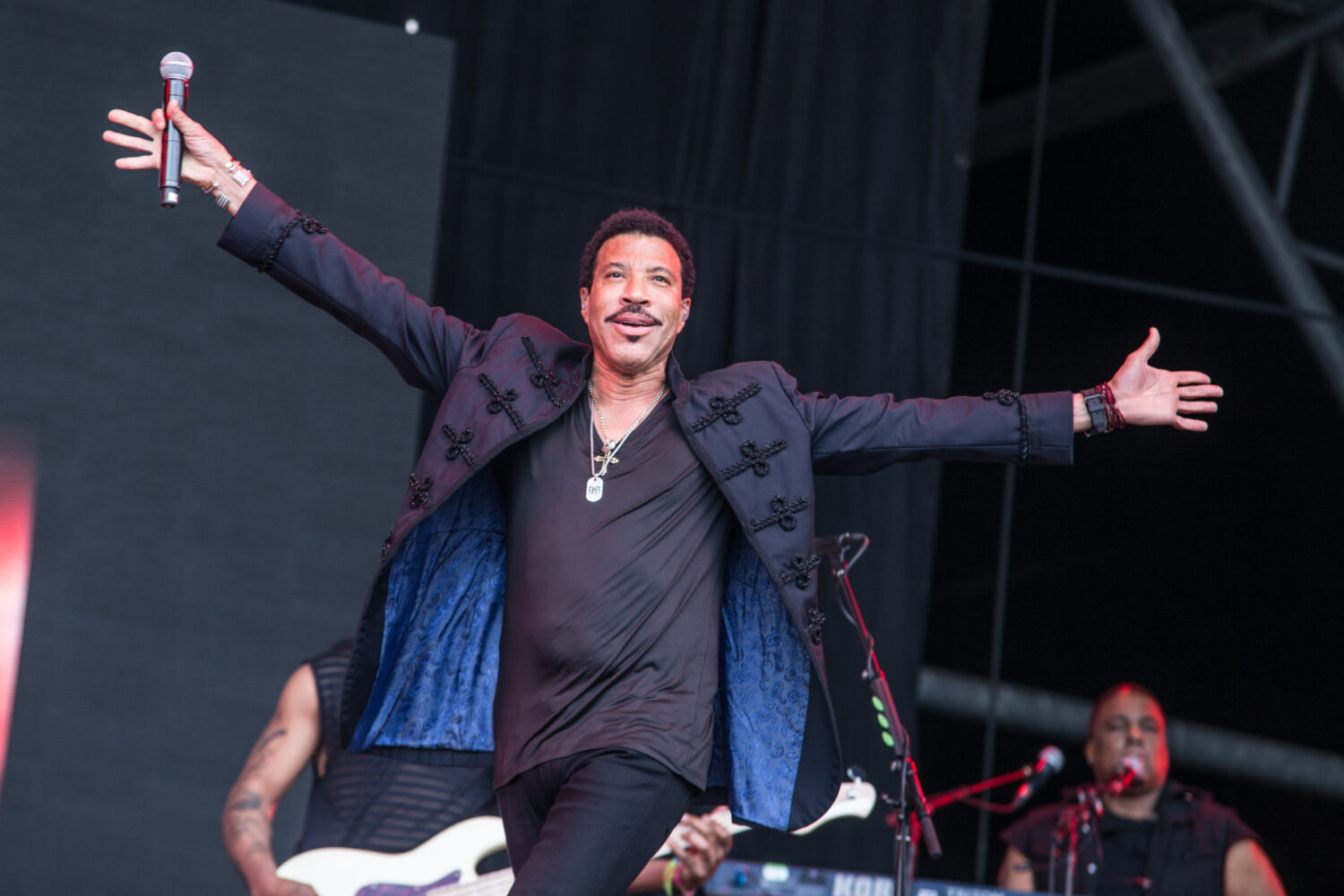 All-out entertainment is on the agenda, and Richie gets a hero's welcome.
Glastonbury's 'legend' slot has fast become almost as much of a big deal as the headline bookings. Last year, Dolly Parton charmed hundreds of thousands. And today it's all about Lionel Richie and his slap bass-centric, funk-obsessed showcase.
Richie's smile never ceases for a single second. Embracing the legendary slot with zero hesitation, he brings a crowd that's equal to - if not bigger than - Dolly's Sunday set from last year. Incorporating Commodores songs with solo triumphs and a U.S.A. for Africa cover of 'We Are The World', this is entertainment in its purest form. It peaks when security guards front of stage start a coordinated dance.
The best is saved until list, with 'Hello' segueing into 'All Night Long (All Night)' resulting in the most ecstatic reaction the Pyramid Stage will see all weekend - even more than Kanye's crane moment. Tears were shed earlier in the day when the Dalai Lama joined Patti Smith for some wise words, but Richie isn't far-off similarly emotional moments, 'Three Times a Lady' and 'Angel' standing out as his more bittersweet highs. Whoever lands the same slot next year will have an awful lot to live up to.