The Dead Weather announce new album, 'Dodge & Burn'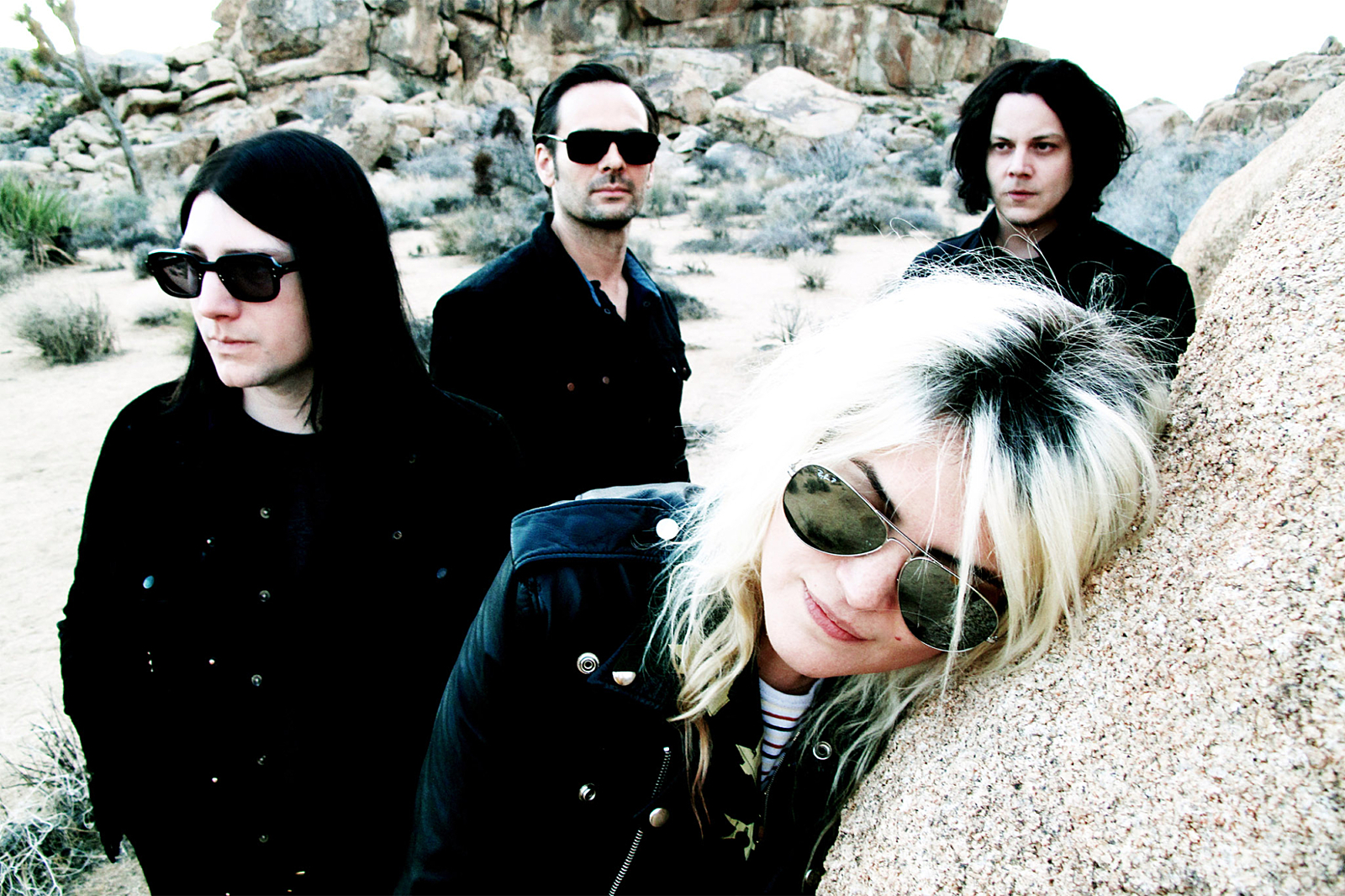 The record will be out worldwide this September.
The Dead Weather have revealed info on their third album.
'Dodge & Burn' will be, as a statement posted to label Third Man Records' website says, released worldwide in September.
"The Dead Weather will not be touring in support of the new album," it adds, "the thick and heavy Dodge & Burn will satisfy your urges for the dark magic that is The Dead Weather for a very long time."
The record will feature four tracks originally released as 7"s via the label's 'Vault' subscription service - 'Buzzkill(er)', 'It's Just Too Bad', 'Open Up (That's Enough)' and 'Rough Detective'. The Vault is also (unsurprisingly) where 'Dodge & Burn"s only "limited edition" form will be available, featuring: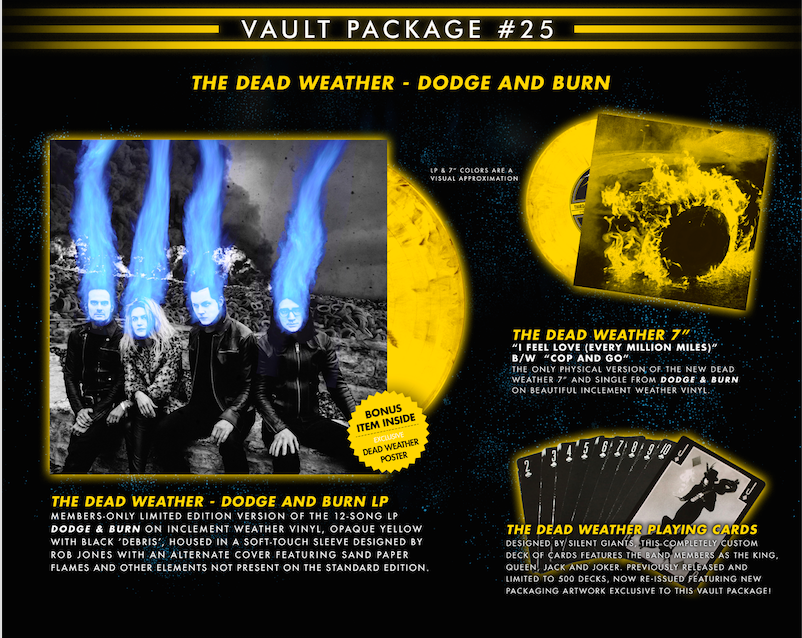 "-A limited edition Dodge & Burn LP on Inclement Weather vinyl (that is to say opaque yellow with black 'debris') housed in a soft-touch embossed sleeve featuring metallic ink and a Vault-exclusive alternate cover designed by Rob Jones, also featuring a limited edition bonus poster inside.
-The only physical version of the new Dead Weather 7" and single from Dodge & Burn on yellow vinyl with black debris.
-A deck of custom Dead Weather playing cards designed by Silent Giants featuring the band members as the King, Queen, Jack and Joker. Previously released in limited numbers and now, due to popular demand, re-issued for the Vault only with new packaging artwork."
Preview the already-released tracks from the record below.
£7.00
Buy Now
More like this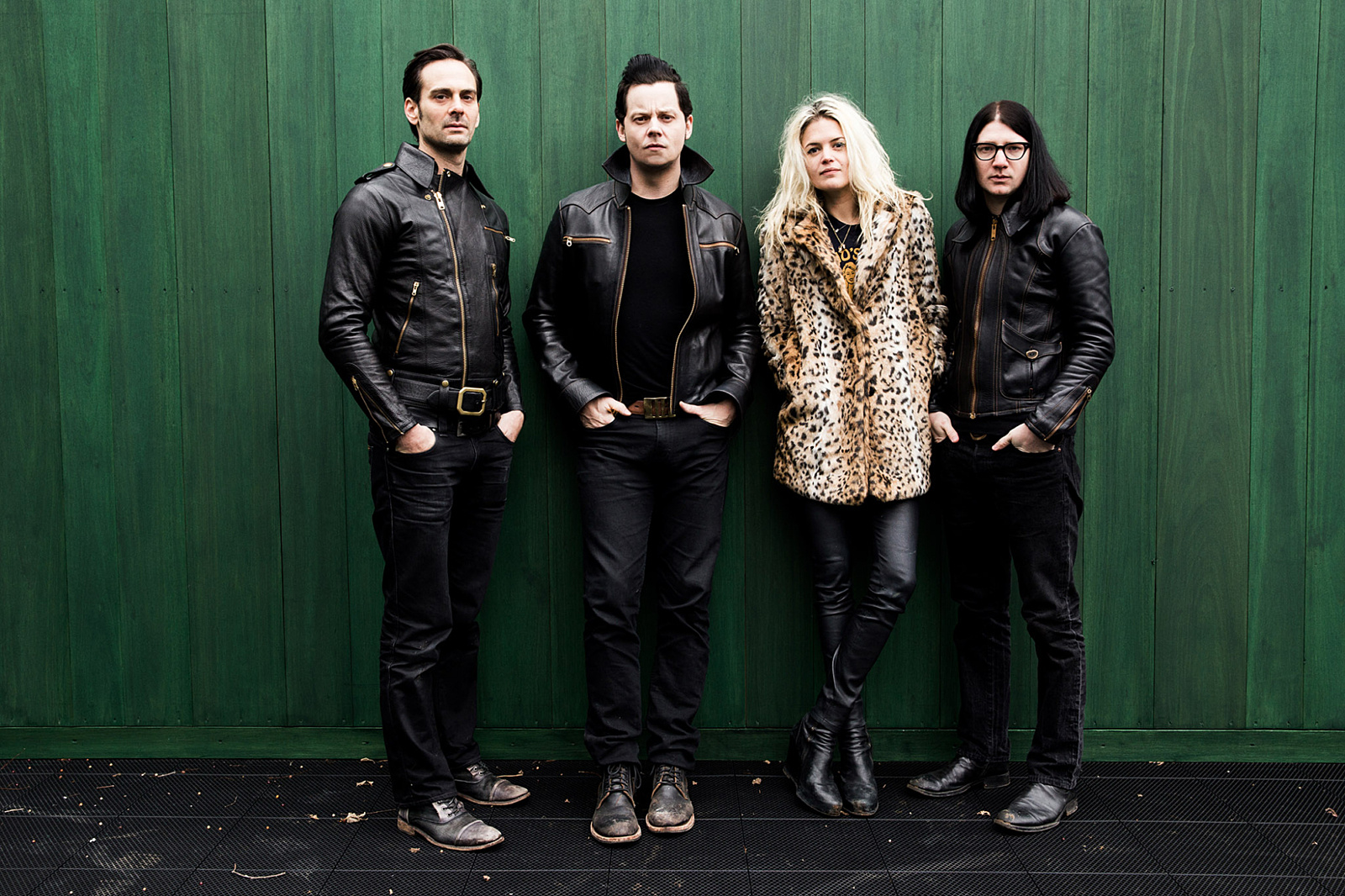 The Dead Weather are a supergroup like no other. "It's difficult to explain why this works so well," says Alison Mosshart.