Have You Heard?
Menace Beach - Super Transporterreum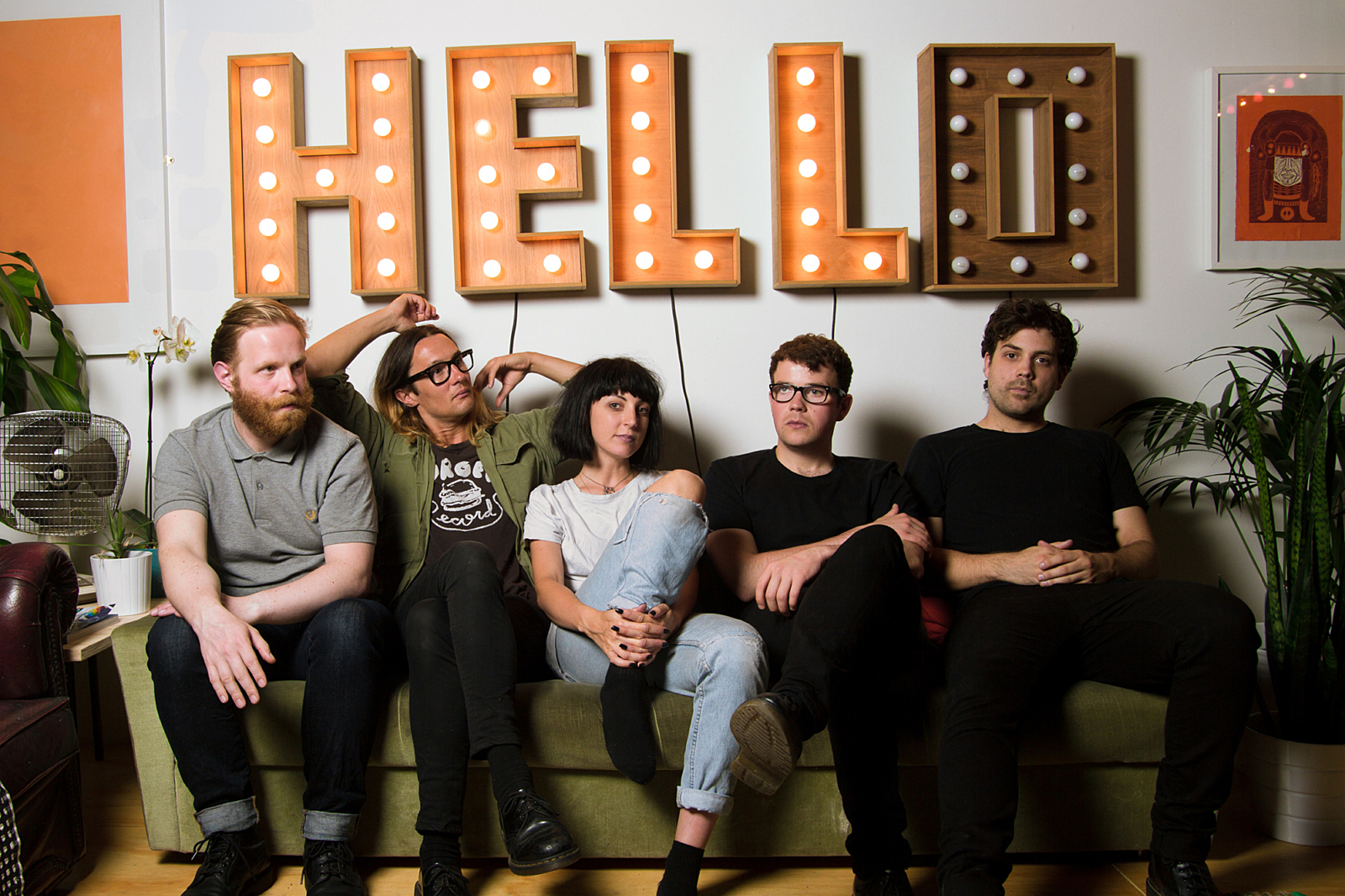 Menace Beach have grown into a more genuine, purposeful version of themselves.
From their early, much-discussed beginnings with 'Lowtalker' to the development of their first fully-fledged LP 'Ratworld', Leeds five-piece Menace Beach have remained an increasingly animated presence since the emergence back in 2012. The group have thrived in finding a more than happy medium in their songwriting, bursting with a poppy enthusiasm that, infused with fuzz and synth eeriness, found them becoming an increasingly stirring prospect in a live setting. This style wasn't just apparent audibly, their artwork rough and scribbled yet topped purposefully with bright colour, suitably embodying their tangled character. Now returning six months later with new EP, 'Super Transporterreum', the band led by Liza Violet and Ryan Needham have evolved once more into a condensed, hook-packed body.
Apparently written after Liza Violet suffered a flu-induced hallucination, Menace Beach have begun to write even more melodic compositions without being rid of their off-kilter moments. 'Super Transporterreum' channels thick, fuzzy power chords that embodying the tighter, catchier nature of their live sets with Violet's whirling, ever unsettling synth, progressing from the attenuated psychedelia of 'Ratqorld' into a cosmic, hypnotic territory. Condensed production from resident producer and Menace Beach member MJ adds further directness, pushing the hooks into overdrive and really displaying the group's simple joy in pop songs.
Yet where Menace Beach are at their best is when they strip everything back, leaving just bright chords and the duo of Needham and Violet's melancholic verses. It's here that they are at their most engaging, finding their truest form in the memorable progressions and cut-up lines of verse, their lyricism exhibiting bouts of anxiety "I never want to see you die" and plain-spoken regret "I'm so guilty of falling asleep sometimes".

While still providing honeyed charms and an affection for the fuzzier, other-worldly elements of their arsenal, Menace Beach have grown into a more genuine, purposeful version of themselves, something that when compared to their contemporaries cannot be ignored.