Latitude 2015:
Marika Hackman: "I'm really excited for Latitude"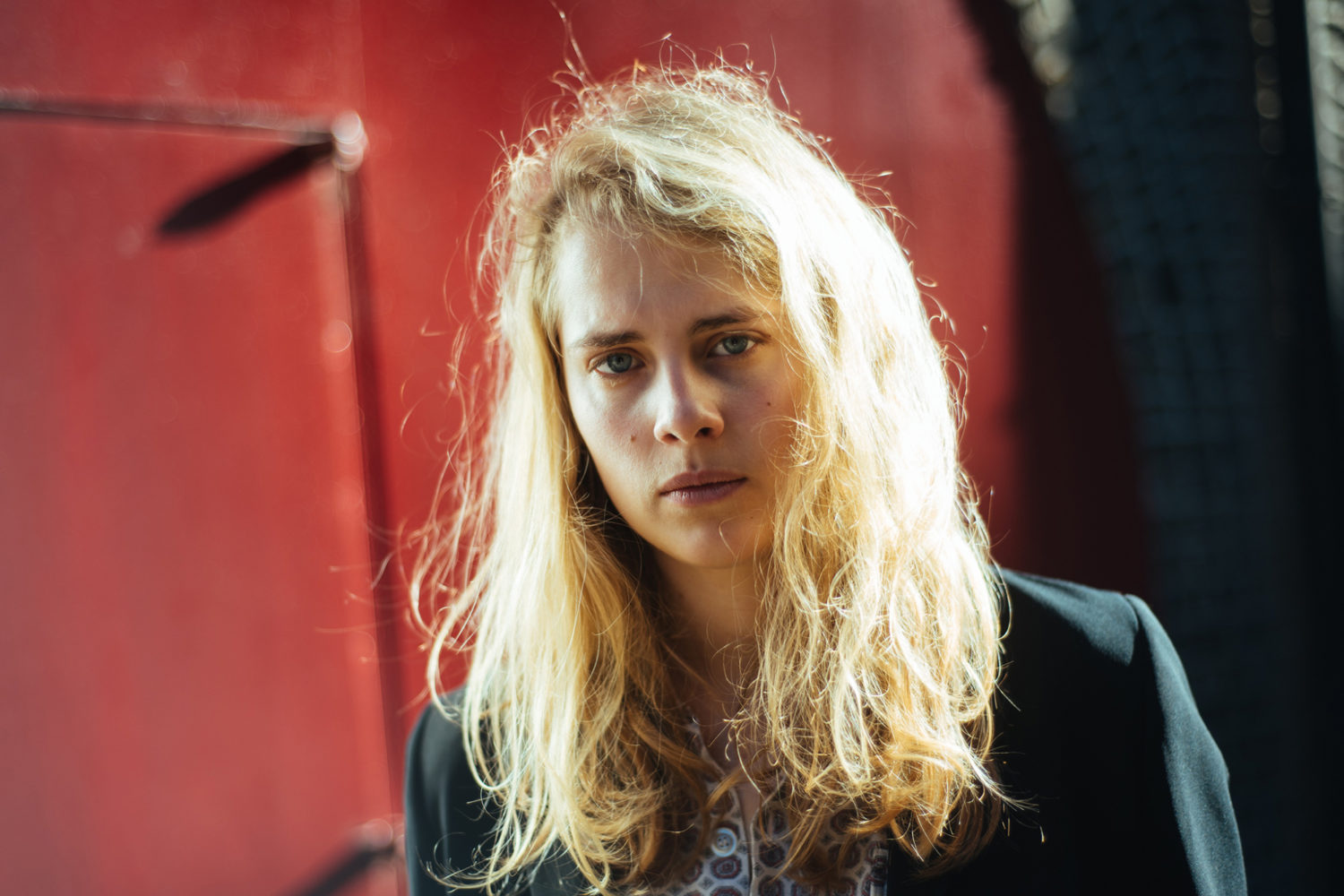 "It's nice to come back and have a more fresh set," she says ahead of this year's Suffolk weekender.
Alongside headliners Alt-J, Portishead and Noel Gallagher's High Flying Birds; James Blake, Warpaint, Wolf Alice, Years & Years and Laura Marling - on this year's Latitude line up you'll also find Marika Hackman. "I really, really enjoyed it last year," she says. "I was quite sad because I didn't actually get a proper chance to stay and look around, I just turned up and did the show. This year I've made the commitment to go for the whole weekend and really enjoy it and get into the festival a bit more, so I'm really excited for this one."
"It's nice to come back and have a more fresh set," she continues, touching on her plans. "Plus, I'm able to adapt the set for each show. When I started touring, I only had enough songs in existence to play a forty minute set every night that had to be the same every night because I didn't have enough songs. Now, I can change it each night and I can make festivals completely different for festivals, since I know they have such different atmospheres. It's really good to have those options and of course, it's a lot of fun. It's a bit more exciting to be playing new material as well, and it's even nicer that people have heard it so it's not completely brand new for everyone. We're at the perfect stage right now."
"It's a different kind of set [at festivals]. When I talk about it with my band, we create a set that's a bit more upbeat and with songs that maybe people know a bit better. I mean, a lot of my music is quite down and melancholy, and sometimes at a festival, that can be daunting, like you're bringing the mood down for everyone. It's a sunny day, everyone's a bit drunk and they're all outside and you're whinging on about blood and guts and death. It's like, 'Oh, sorry guys!' I kinda deliberately put together a set that's all the bigger, more lively songs which is really fun to play. I always look forward to it a lot because I know I'm gonna have a more fun time on stage than I usually would."
"There's a whole different way of doing the set that I've experimented with over the past year. Just playing it solo, playing it with just an acoustic guitar, playing it with the band, or just half of the band. It's fun to be able to do that because it means the audience always get a different perspective on the music, and it means that I'm still enjoying it all the time. I'm not getting bored of doing the same thing every night which is very important I think."
I'm very excited to watch them again. I've been a huge fan since the first album came out and they're the reason I started working with Charlie [Andrew] in the first place. That's why we went to him. They've had a big affect on my career in that sense and it's just lovely that I've had the chance to work with them and I've toured with them. To see them headline a festival like Latitude is gonna be just a really nice experience. We're maybe get to hang out and catch up and all that.
Marika Hackman will play Latitude (16th - 19th July), where DIY is an official media partner. Tickets are on sale now. Visit diymag.com/presents for more information.

Get your copy of the latest issue