Premiere:
Trust Fund brings mass singalongs with 'Dreams' video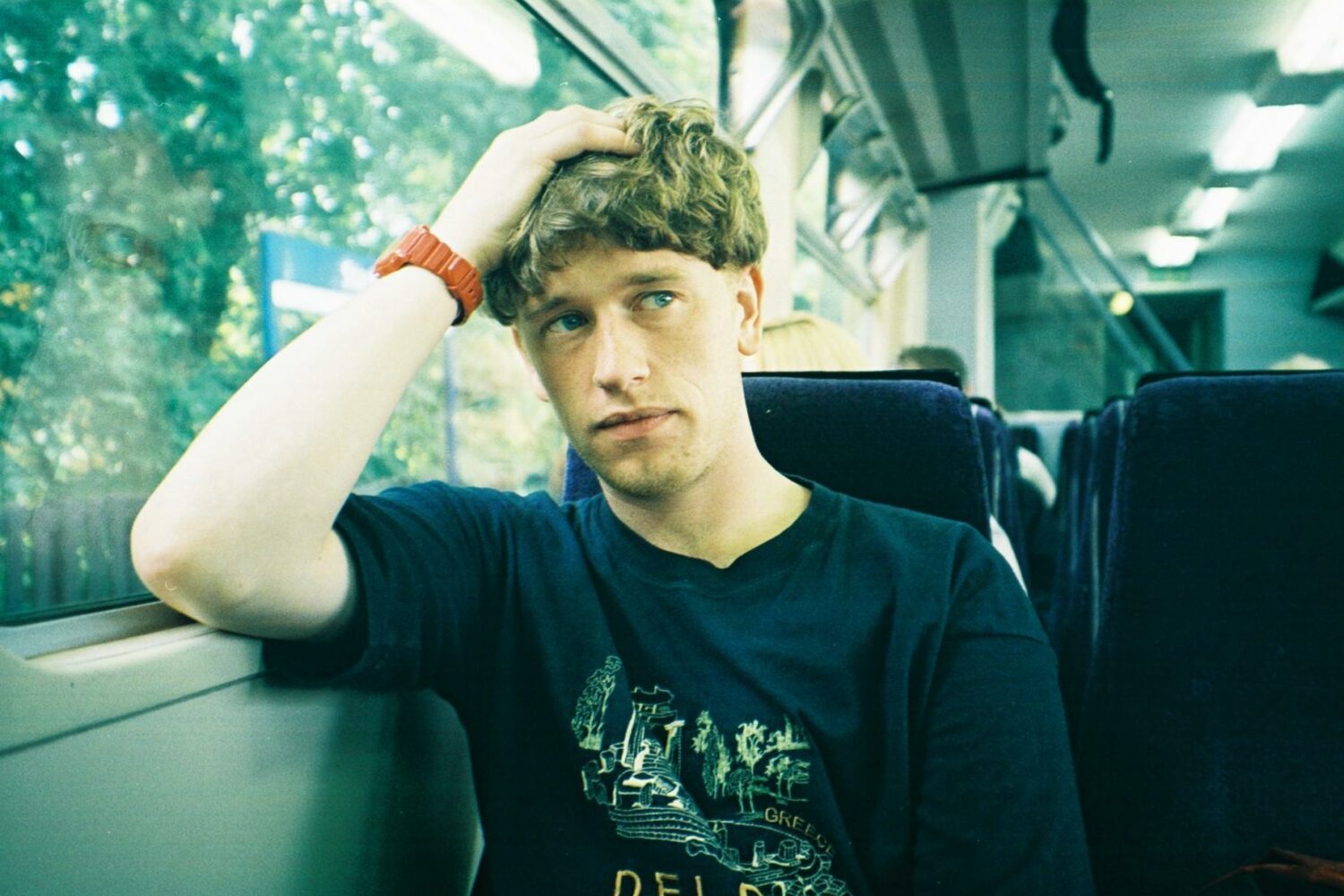 Ellis Jones also gives DIY an update about his "100-capacity-venue rock" new material.
First takes are often the ones that bring out the best, most genuine sides of musicians. And the same goes for those being prompted with a great big video camera for the first time. Trust Fund's 'Dreams' video is one gigantic mish-mash of first takes, where acquaintances from up north lip-sync to the Bristol musician's new single.
It came together when Grace Denton - a part-time drummer in Trust Fund - got new friends to sing along without that much practice. "I wanted the character of each person to come through, so I didn't direct them to lip sync in any particular way - I really love the mixture of responses," says Denton. The end result is a charming visual companion, something that runs hand-in-hand with Ellis Jones' trailblazing, instant-impact routine.
Alongside a video premiere for 'Dreams', DIY's Will Richards caught up with Jones to find out about new material that's in the works. Check out our interview below the player.
'Dreams' - which features Alanna McArdle - is out now on Turnstile Music.
Your videos have become important counterparts to a number of songs from 'No-one's coming for us' and beyond - what was the idea behind the clip for 'Dreams'?
Yeah that's true and that's down to the video makers getting the songs, I think, and understanding how to work across mediums or something. Grace Denton, who plays in Trust Fund, as well as doing lots of other music and art, made this video, and her initial idea was look at how meanings of songs can change depending on the identity of the performer. I think the video and the song are both super positive, and kind of about trying stuff and saying stuff and not keeping everything to yourself.
What is the song about, specifically?
It's mainly about my dad - he's often said to me about how he dreams of work all the time. I was thinking about him as a child, and him having more freedom to do whatever, to dream about whatever. It is also more generally a love song, and I wanted the lyrics to be able to read both ways.
Does it accurately represent the style of any songs you have written but are yet to release?
Yeah I think it reflects us as a full band a lot better than the previous recordings have, and I guess a lot of the new songs we have are kinda bigger in that way. Not like stadium rock, but maybe like 100-capacity-venue rock.
Do things feel different since 'No-one's coming for us' was released at the start of the year, and has the positive reception it received changed how you're approaching what comes next?
Yeah, think it's made me really over-confident and a worse person to be around.
Check out Trust Fund on the following UK dates:
AUGUST
22 Green Man Festival
29 Bristol, Art Is Hard 5th Birthday
OCTOBER
15 Brighton, The Haunt (w/ Speedy Ortiz)
16 Manchester, Sound Control (w/ Speedy Ortiz)
17 Dublin, Whelan's (w/ Speedy Ortiz)
18 Leeds, Brudenell Social Club (w/ Speedy Ortiz)
21 London, The Dome (w/ Speedy Ortiz)
22 Glasgow, Stereo (w/ Speedy Ortiz)
NOVEMBER
04 London, The Lexington