Latitude 2015:
Marika Hackman is quietly captivating at Latitude 2015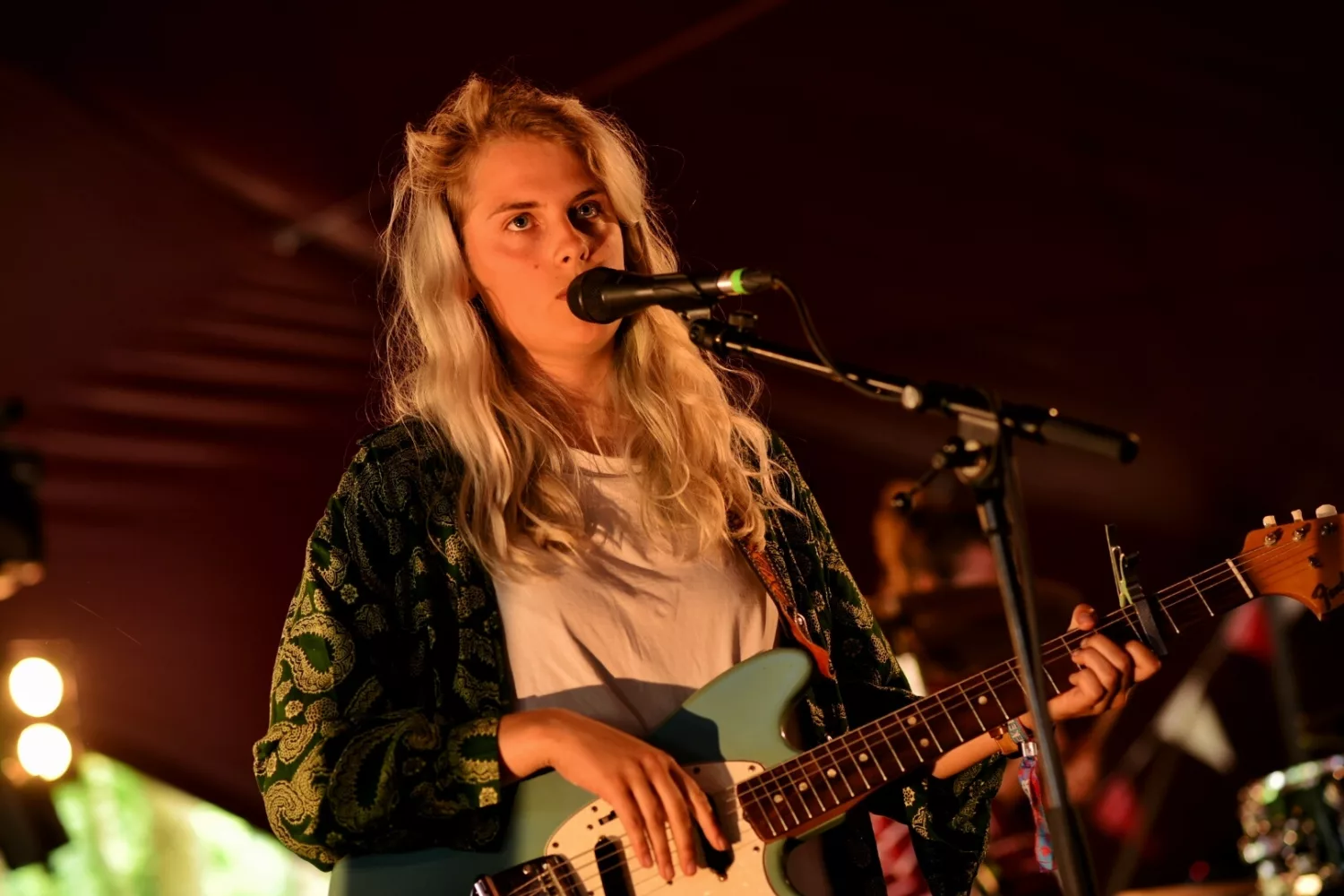 Her set's a genuine, intimate affair; mini-mistakes, and all.
Tucked away in Latitude's woodlands, Marika Hackman is back again for a second year running, this time at the iArena. Quietly greeting the packed tent with the odd murmured remark, Marika's eery, saturated take on folk does the talking for itself. Despite the odd stumble - she hasn't had a chance to rehearse in months due to a rammed schedule - she tames any hint of shambles as soon as it emerges. Instead, her set comes across as a genuine, intimate affair; mini-mistakes, and all.
Touring with a debut album, 'We Slept At Last,' tucked under her wing has given Marika Hackman's innovative arsenal extra welly, and 'Drown' and 'Ophelia' stand up tallest as set standouts - sung back at her by her audience. Ducking without pause between airy, barely-there melodies, and punchy, electronic hints diffusing in around the edges, Marika Hackman's carved out an inventive, captivating niche for herself. It's not difficult to believe that she's capable of transforming into a werewolf and attempting to devour Laura Marling - she does just that in her video for 'Animal Fear' - because her music has an uncanny ability to creep up in the shadow before pouncing.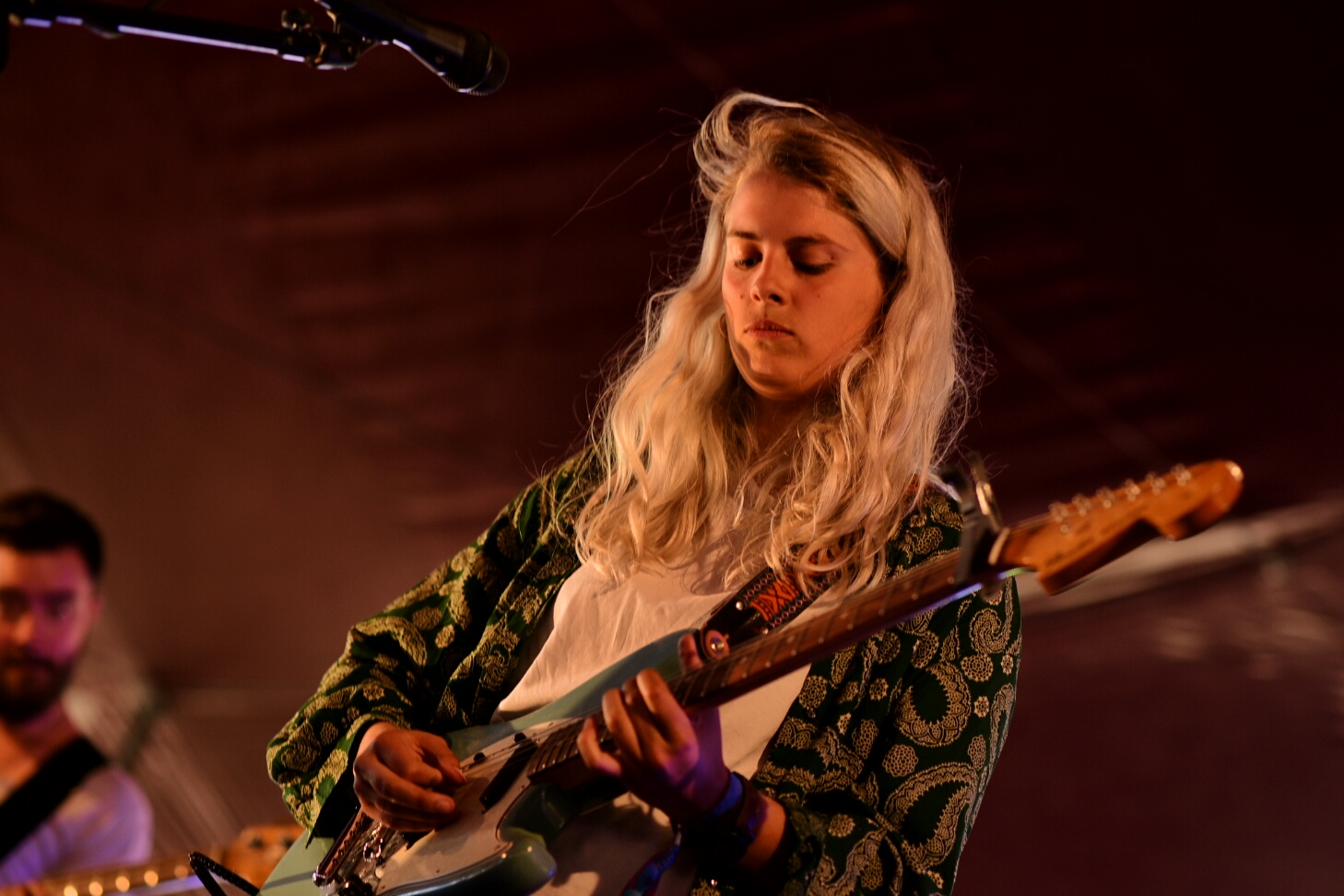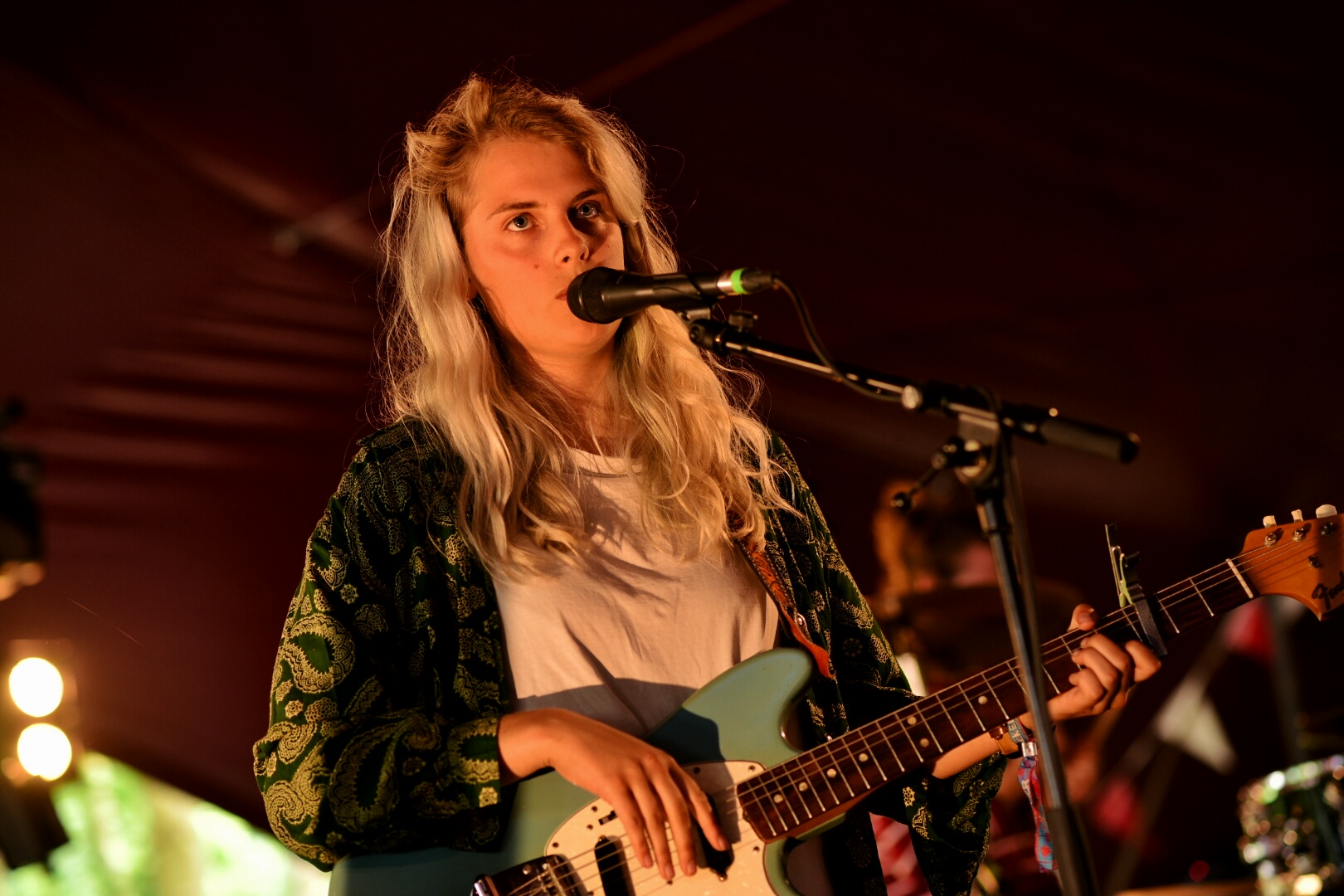 Get your copy of the latest issue
Watch