Latitude 2015:
Nadine Shah: "I'm really excited to play the stage again properly!"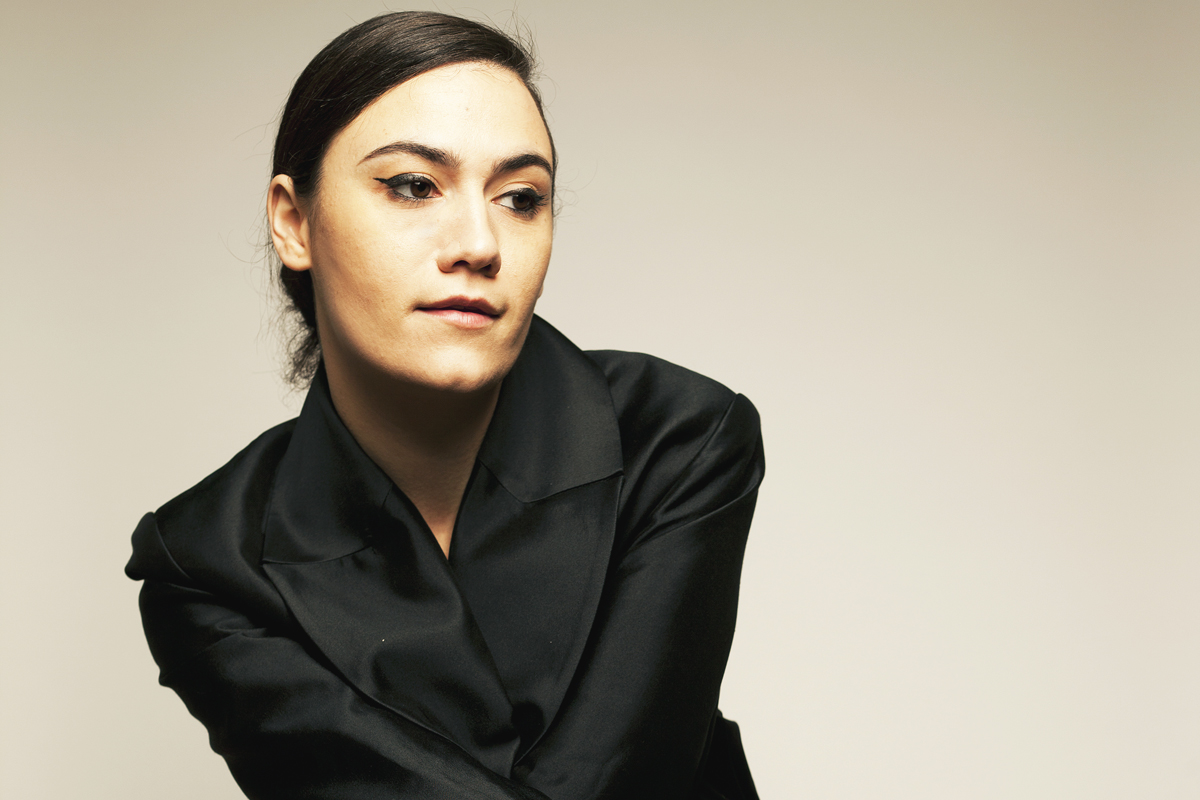 The Tyneside singer can't wait to return for her second performance at the iArena.
She may have only just arrived on site, but Nadine Shah is already in high spirits in the lead up to her set at Latitude 2015. Performing at the iArena in the afternoon's glorious sunshine, the 'Fast Food' star is, however, a little more familiar with the stage than you may have first guessed.
"It was years ago," she explains, thinking back to her first appearance at the fest, before she had even released her debut full-length. "It was really different because I didn't have an album out at the time and it was just me on piano but it was the same stage. It was really weird. I think I got hyped up really bit years ago, and I had a different management and booking agent at the time, and they were really eager to get me to play. It was probably way too soon but it was a really good gig. It was beautiful, just me at the piano, but I'm really excited to play the stage again properly!"
It's not just her own set she's so enthusiastic about; the peers that surround her on the bill are also one of the highlights of the festival for her. "I like the line-up this year as well," she reveals. "There's Ben Khan and Marika Hackman either side of me, and when you're bookmarked between artists that you like and respect, you feel comfortable. Then, well, I'm just heading to the main stage later on, to watch Laura Marling, James Blake and Portishead. Done!"
Obviously, there's the small matter of the iArena's secret guest last night to catch up about too… "Did he? Aw, canny!" she exclaims when Ed Sheeran's surprise performance on her stage is brought up. "My first ever gig was with Ed Sheeran," she offers up, "at In The City in Manchester. It was a little showcase thing and it was rammed for me, but then he came on and it was dead, so I made all of my family go to front, shouting, 'Go Ed!" He came off really upset afterwards and I said to him, 'Ed man, divn't worry about about all this, I bet one day you're gonna play arenas' so you know, I think I foresaw the future then.
As for tonight's potential secret guests, Shah is more than up for missing her bedtime to see Thom Yorke. "Oh my god, yes! I'll be knackered - that's late for me!"
Nadine Shah plays the iArena at 2.30pm at Latitude Festival, where DIY is an official media partner. Head to diymag.com/presents for more details.