Latitude 2015:
The Vaccines talk Latitude 2015: "I hope it's going to be bedlam"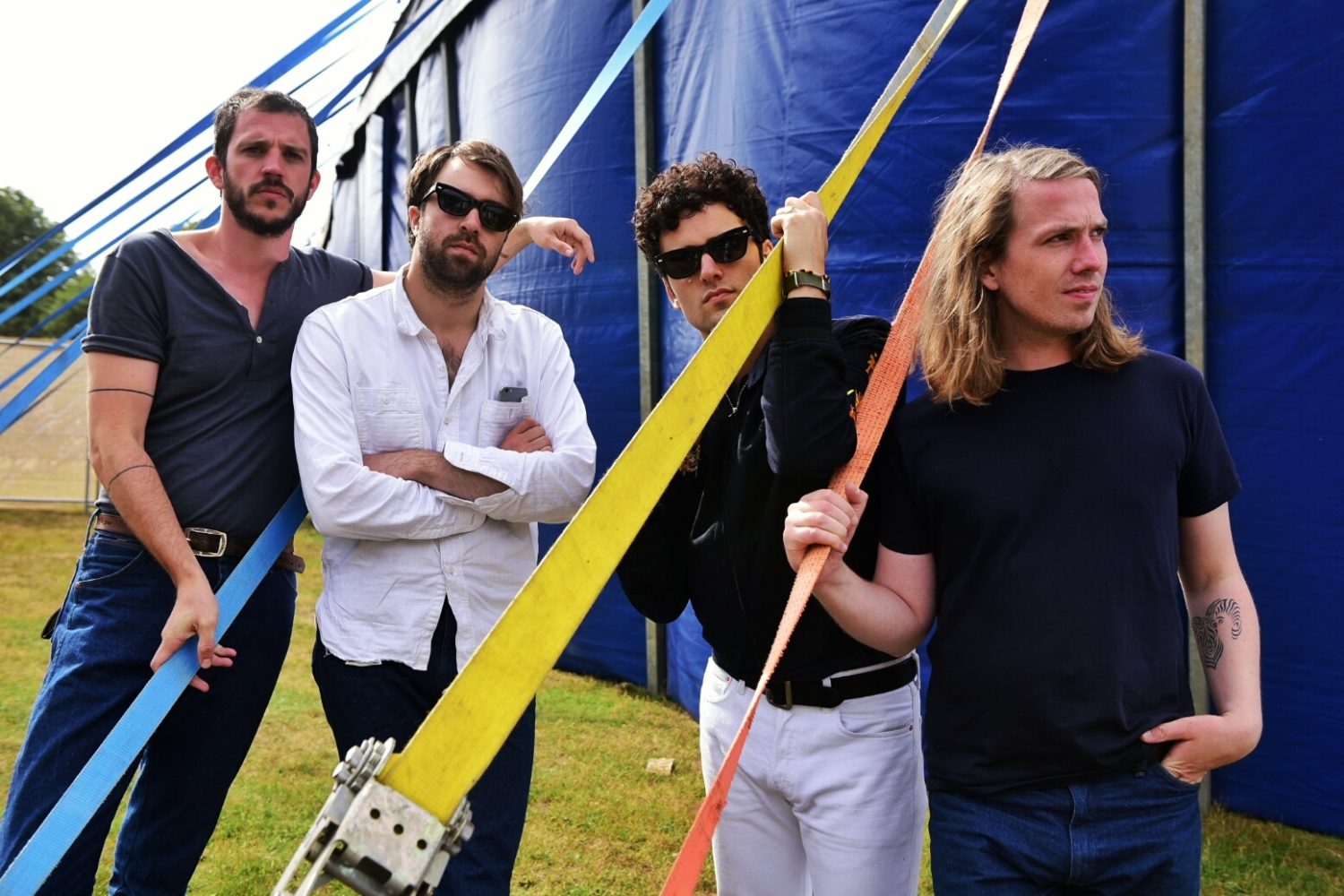 Stage-headliners plan on making memories to last a lifetime at Latitude 2015.
Unwinding backstage before the nights headline set, The Vaccines are a-buzz with excitement. "I love Latitude," guitarist Freddie Cowan enthuses. "We've been going to these festivals that are kind of selling a festival experience, but the reality is it's just… weird show. This gets all the right bits about what a festival should be." "I love how they don't seem to have grand ambitions of making it the biggest festival in the world," drummer Pete Robertson adds. "This is just the right size."
Having just caught Thurston Moore's performance, the band are making the most of their time on site. "I'd love to see Portishead - they'd be at the top of my list," Freddie chimes. "But we're playing at the same time." Clash of schedules aside, they group are planning to make the most of their time on site.
They may be competing with one of the biggest names on the bill, but The Vaccines are not remotely daunted. "I don't know if anyone who likes Portishead could be convinced to see us," Freddie ponders. "I feel like they're polar opposites by definition, Vaccines fans and Portishead fans." The band's history at the festival is strong enough to speak as its own endorsement. "It was 4 or 5 in the evening. I was expecting it to be kind of chilled," Pete recalls of their 2011 performance. "But we had people climbing the pillars. It was insane."
The band might not be daunted by the challenge before them, but nerves are still aflame. Headlining the stage they played four years ago, there's a definite sense of trepidation in the air. "I kind of look for nerves, if i'm honest," Freddie admits. "I think if you're not nervous you should find something to be nervous about. I don't mean anxiety, I just mean you should have excitement. Nerves are a way of your body building adrenaline. I think you should always look for that."
"But we've been playing really well, better than we've played before over this festival season," Pete expands. "It's really exciting for us to get on stage at the moment, it's really refreshing. My favourite gigs are the ones that make you forget yourself. They take you away from all of your cares, your anxieties… And that's why festivals are so popular now I think. I'd love it if everyone in there could let go for an hour, and transcend. I hope it's going to be bedlam."
"You want to create something unforgettable," Freddie adds. "It sounds so cheesy, but it's about creating an unforgettable moment. I think that's what anyone's trying to do in any performance."
The Vaccines play the 6 Music stage at 10pm at Latitude Festival, where DIY is an official media partner. Head to diymag.com/presents for more details.

Get your copy of the latest issue