In-Zane in the membrane:
One station to rule them all? The verdict on Beats 1's first month
Always on, crammed full of superstar DJs and with Zane Lowe at the helm, Apple Music's flagship station presents itself as the future of radio. But how is it faring so far?
It started with a Brian Eno record, the sound of Zane Lowe testing the mics like he had nothing to hide. The calm before the storm, what followed was an endless supply of excitable delivery that hasn't stuttered for one second.
Apple Music's flagship station Beats 1 - aired in over 115 countries - is billed as the first global radio station, aired out 24-7. Initially Zane was the big draw, the return of radio's biggest authority for new music, but since then the station has revealed a whole lot more. Guest DJs are of such high calibre they could fill out Worthy Farm on a whim. The worldwide effect has yet to show its hand, but London's grime-glued impact is clear and Zane's L.A. high life similarly so. It's early days, but you'd be hard pressed to find a station shouting louder than Beats 1.
Whether it can maintain this relentless charge is another issue entirely. Below, we take a look at how far this global mission can truly go, and where things can improve.
The best of beats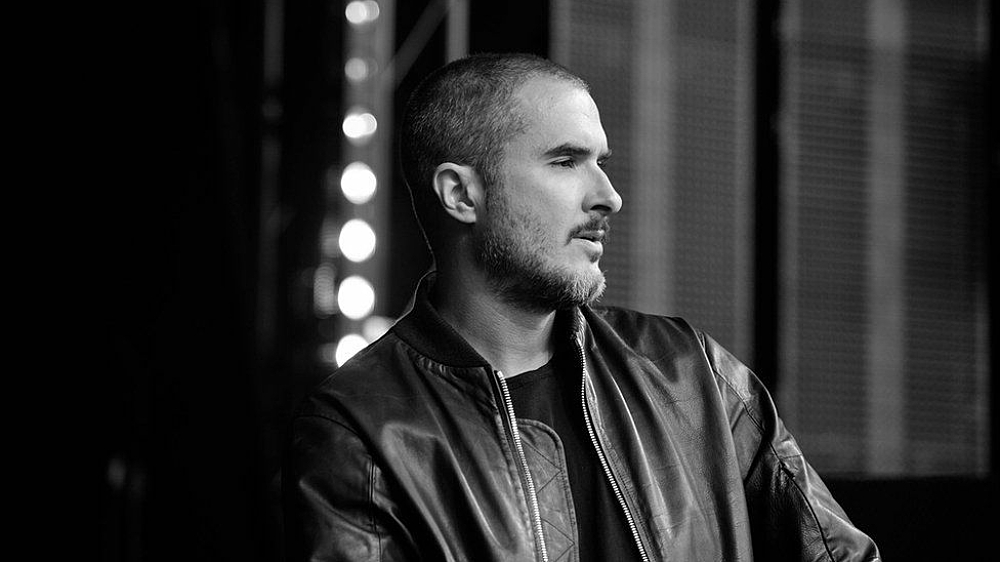 The return of Zane Lowe can't be understated. It'd be unfair on Annie Mac's evening slot to say Zane left a void in Radio 1, because she's making the space her own, but there isn't a single match for the New Zealander's unhinged passion. It manifests itself in strange ways. Sometimes he'll repeat a segment of a song to the death. He's prone to such energised verbal outbursts, it's a daily miracle that he doesn't swear. What's different with Beats 1, however, is that he's fully invested in everything. This has been hailed as his baby, a role that extends way beyond his three-hour slot. What's clear is this has already led to Zane setting the agenda, way beyond putting on a Hottest Record and seeing it sneak up the Radio 1 playlist. This time, when he plugs a #WorldRecord, it goes straight to the top of the 'New' section of Apple Music, and stays there for the bulk of the week. 'Add To My Music' functions give instant lift-off. A seal of approval from this man means more than ever, and that's been evidenced in the rise of Spring King, which we explore in more detail further down.
Outside of Zane and the similarly magnetising delivery of London's Julie Adenuga, it's been left to music's big names. The radio reins have been handed over to true A-listers. As BBC Radio 6 Music's proved in its past couple of years with Elbow's Guy Garvey, Iggy Pop and Jarvis Cocker, these names can then provide a platform for giving radio something different.
"What's clear is this has already led to Zane setting the agenda, way beyond putting on a Hottest Record and seeing it sneak up the Radio 1 playlist."
What's impressive with Beats 1's first month is in how each DJ feels like they've been picked for very unique strengths, and they've been given relatively free choice over how their show runs.
St. Vincent's 'Mixtape Delivery Service' focuses in on Annie Clark's ability to tell a good story. Her songwriting excels in this sense, and she uses this to her benefit when reading out the tales of strangers and why they're owed a personalised playlist. On the flipside, Elton John's sheer sense of pomp on his 'Rocket Hour' boasts a different charm. He'll regale tales of how he met so-and-so in a cocktail bar, how he's looking to expose the music of a close friend - it's about him, in the best way. Josh Homme's 'The Alligator Hour' is more spontaneous, a rough-edged verbal slog that lines up nicely with his Queens of the Stone Age day-job. A recent episode saw him listing off iPhone notes alongside Arctic Monkeys' Alex Turner. Coupled with Homme's traditional sense of sleaze, it felt like anything could happen. Then there's Vampire Weekend's Ezra Koenig, an early Beats 1 favourite. His first 'Time Crisis' took a while to get going because nobody turned up ("this feels a bit like a bad birthday party"), but he's since taken lift-off, reviewing the charts with tongues-firmly-in-cheek and getting Rashida Jones to read out fictional stories about asking Robin Thicke to a dance. With each show, there's a sense of risk involved, and even though it's only been a month, the excitement levels don't show any signs of slowing.
Hiccups and baby steps
24 hours to fill, 7 days a week - Beats 1 was never going to be perfect or free of filler. At least not at this stage. Brooke Reese's chart show on the station leaves a lot to be desired. Varying between snippets of songs and full plays, it's tied together by excitable but one-toned semi-sincerity. The audio equivalent of a music TV channel's "top 20", it doesn't feel like an actual chart, more an excuse to give plays to Actual Big Songs when the rest of the airtime is hogged by new discoveries or Drake diss tracks. It's running into trouble with Global Release Day and Beats 1's 'Worldwide. 24/7' boasts, too. Reese debuted Demi Lovato's 'Cool For The Summer' on her show, before declaring it the "number one record in the world". Only, it wasn't available anywhere outside of the States.
Beats 1 is also lacking a full, plan-ahead schedule. Repeats of shows aren't always clearly stated, and there doesn't look to be any getting over the dizzying jet-lag of trying to listen to a UK-aired show like Matt Wilkinson's 'Monitor' before it's 6AM GMT.
There's that, and there's the Spotify question. Bit-by-bit, Apple Music is sharing Beats 1 shows online after they're initially aired. You can listen to Josh Homme's 'The Alligator Hour' as many times as you'd like, and inevitably rips have appeared for St. Vincent and Ezra Koenig's slots. Still, tracklists to geek out on aren't yet a fixture, and already active Spotify users are doing half the job on a rival platform, song-by-song replicating what's being billed as a unique show stuffed with exclusives and creating playlists. With the demand that you tune in live to catch the action, the station retains some of its magic, but it's clear Apple is already beginning to roll-out a more sophisticated 'Listen Again' option.
Early impact
Last Tuesday (28th July), London haunt The Old Blue Last was the busiest it's been in a long time. Newly-loyal fans and huddled industry were there to see Spring King. It was a DIY Presents gig, and this was the third time Spring King had played a show for us. On previous occasions, there was a fever pitch around their no-inhibition garage punk, but nothing of this scale. A&Rs who'd previously dismissed the band's prospects were there to get a glimpse. In true Zoolander-style, someone was actually overheard saying: "They're the hottest unsigned band right now."
All of this stemmed from Zane Lowe's first Beats 1 play. It could have been anything; an exclusive, an old favourite, a medley of everything. Either way, anyone who'd grabbed the iOS update in time was listening. "We've spent the last three months trying to build this radio station and now we can build no more," said Zane, introducing the song. "There's been one song we've been coming back to. I've referred to it lyrically." And then out stepped 'City'. Being fair, this was already Spring King's breakthrough moment, only on a much smaller scale. It had big airplay on 6 Music, decent recognition in the UK. But make no bones about it - Spring King weren't the talk of the town. There's no question they deserve it - frontman-on-drums Tarek Musa has a work ethic few come close to and they've been doing this for years - but on basis of the Old Blue Last show alone, there's a surreal level of influence being divvied out from Zane and co.
It's clear that without a distinct go-to playlist, Beats 1 is still latching on to certain acts and songs. From the station's first week, Spring King's 'City' wasn't a one-play wonder. It was the thirteenth most-played track, sitting alongside Taylor Swift, Skrillex and Diplo. There's also an evident loyalty bonus for anyone agreeing to an Apple Music exclusive. Even if it's a music video that would otherwise get lodged in an endless online stream, there's benefit to opting for Apple. Best Coast put out their 'Feeling Ok' clip on the service, and it's since been backed up by several plays a day - for something that's not even a lead single, that's a huge feat. Chances are, anything that comes out as an exclusive will be given the Apple Music backing in every form - from the fairly muted Connect tab (which is still lacking in actual interaction from fans) to the top of the store.
The future
Beats 1's early star-studded roster might make it look like the world is paved with famous names who bring something new to radio. Chances are, the pulling power of these A-listers will come and go. Ezra K can't stay glued to the airwaves when he inevitably writes that new Vampire Weekend album. And it'll be left for Apple to fill the void with something completely different. The potential is there for an 'It's Britney Bitch, Hour'. Once things begin to slow down a tad for Skepta, he might find time to give us a grime hour. Rihanna has to take over the station eventually and who knows, a Gallagher brother might somehow get given licence to rant.
Without these stars, Beats 1 wouldn't necessarily suffer, but this is a station that's going to need to constantly reinvent in order to firmly get ahead of the pack. Already, it's established itself at the heart of Apple Music. Anyone fighting technical difficulties and thinking they won't renew the service after a three-month trial will probably have second thoughts when they consider going back to everyday radio.

Get your copy of the latest issue