Listen:
Rat Boy covers Tyler, the Creator with 'Tyler The Cover'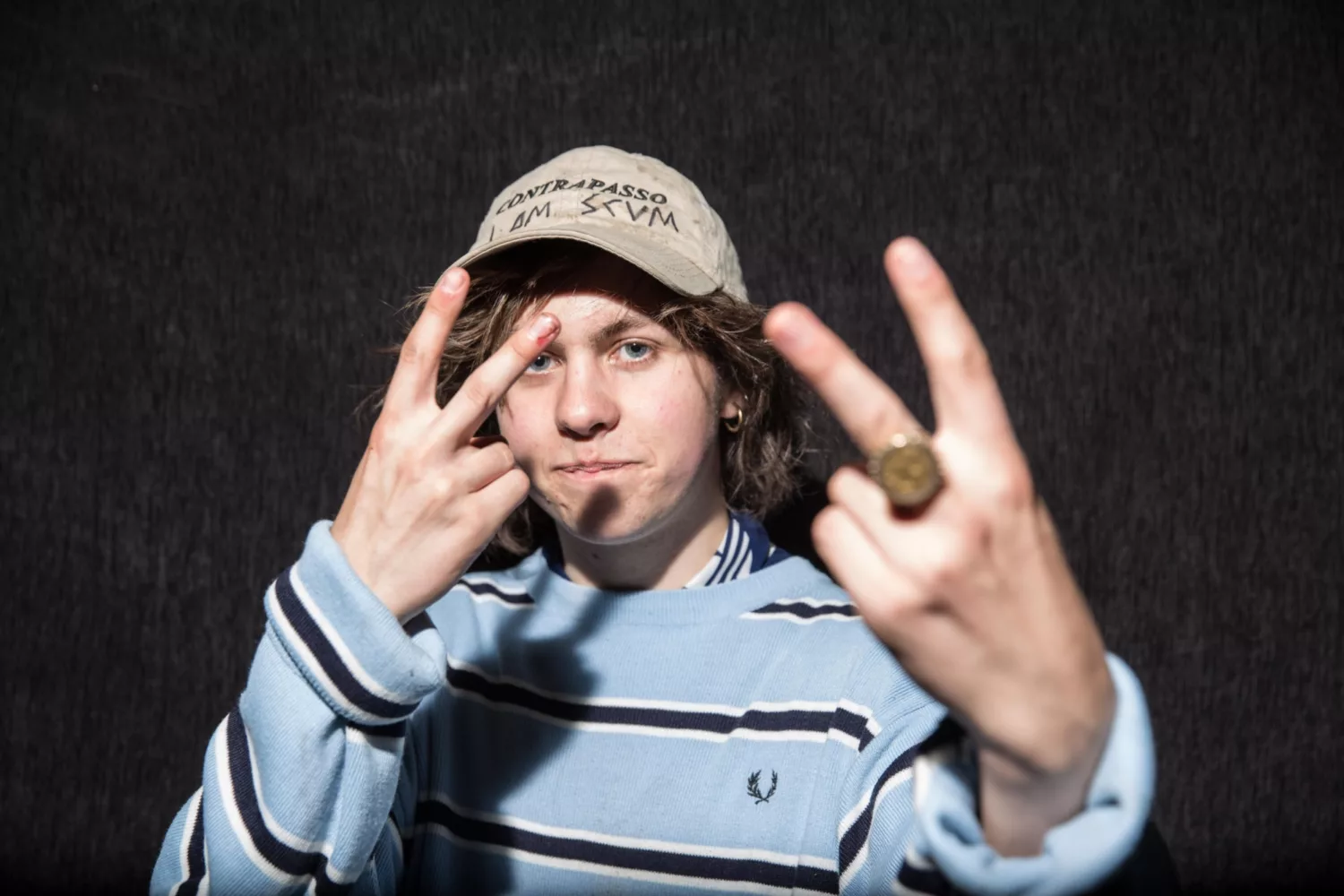 Bonkers self-sampling frenzy gives a glimpse into Jordan Cardy's trigger-happy head.
Hyped newcomer Rat Boy has unveiled a berserk edit of Tyler, the Creator's 'Cherry Bomb', somehow sounding like The Prodigy in the process.
Up to now, Essex's Jordan Cardy has made his name on quick-witted, short-attention-spanned indie, riding its own wave of energy. 'Tyler The Cover' shows a different side. A couple of different sides, actually. It begins in a 'Smack My Bitch Up'-style frenzy, before giving way to chilled out, seamless guitar parts.
It's the firmest sign yet that Cardy excels as a producer, not just a stage invasion-welcoming teen with the world at his feet.

Get your copy of the latest issue